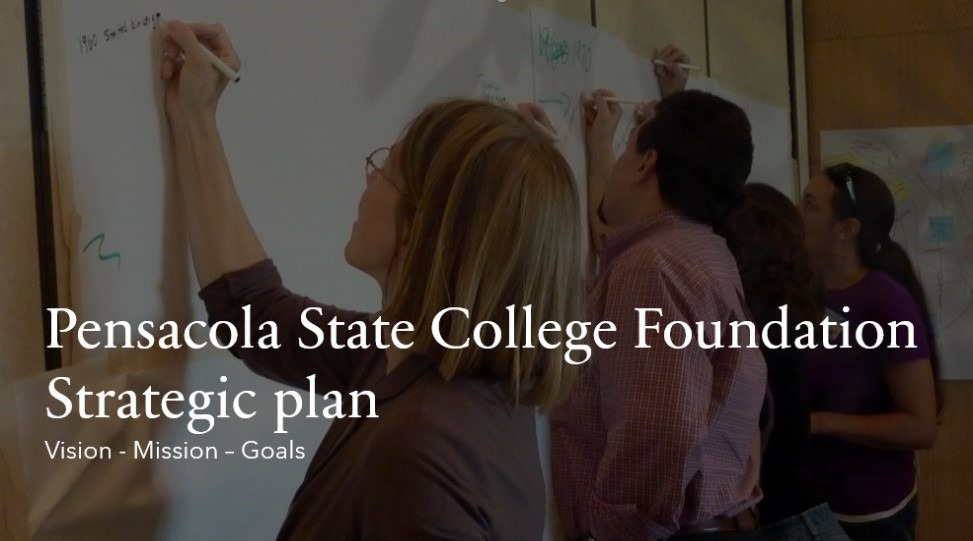 In March of this year, the Pensacola State College Board of Governors Strategic Planning Task Force began meeting to determine how the Pensacola State College Foundation could best achieve its mission in rapidly changing times. The Task Force was led by Mr. Trey Poirier, Vice President of the Board of Governors. Mr. Poirier was joined by other governors including Candice Carroll, Dick Dixon, and Chandra Smiley. They first looked back to accurately capture the organizational history and the donors and community leaders who were instrumental supporters of the College. Their efforts resulted in an alignment of the Foundation's history to the College's history and can be viewed on the PSCF website by clicking here: Pensacola State College Foundation | History.
In September, the full Board of Governors met for a ½ day planning session and were impressed with the Foundation's storied history and the dedicated donors who are still supporting the College today. The group divided into 3 core areas:
Pillar 1 – Growth and Development of PSC; Pillar 2- Changing Lives through Affordable/Quality Education; and Pillar 3 – Community Enhancement/Post Graduate Workforce. After considerable discussion, their notes were compiled, and the Task Force developed the goals (found below).  The full Board ratified the mission, vision, and goals in November.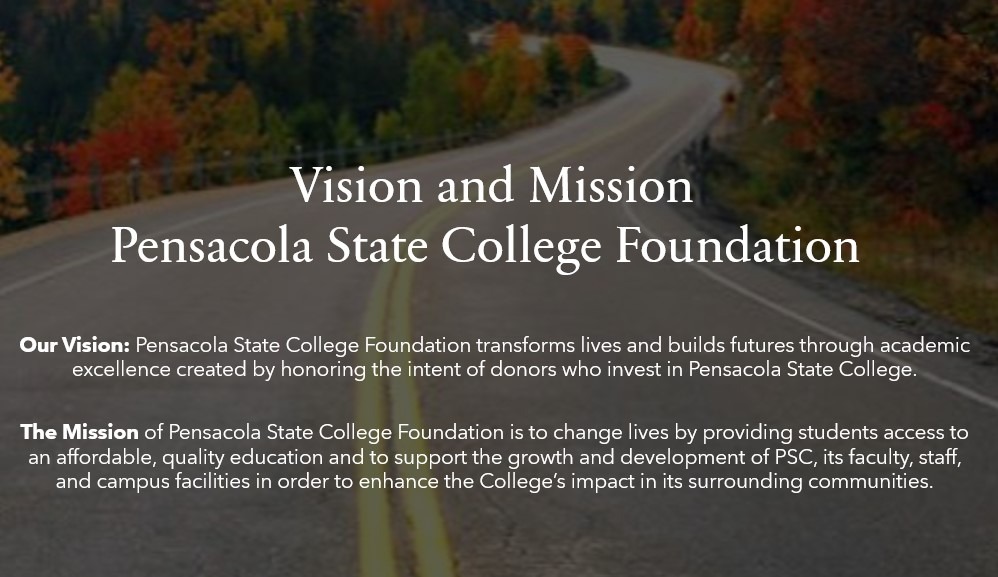 These goals will guide the Foundation to meet our Mission to change lives by providing students access to affordable, quality education and to support the growth and development of PSC, its faculty, staff, and campus facilities in order to enhance the College's impact in its surrounding communities.