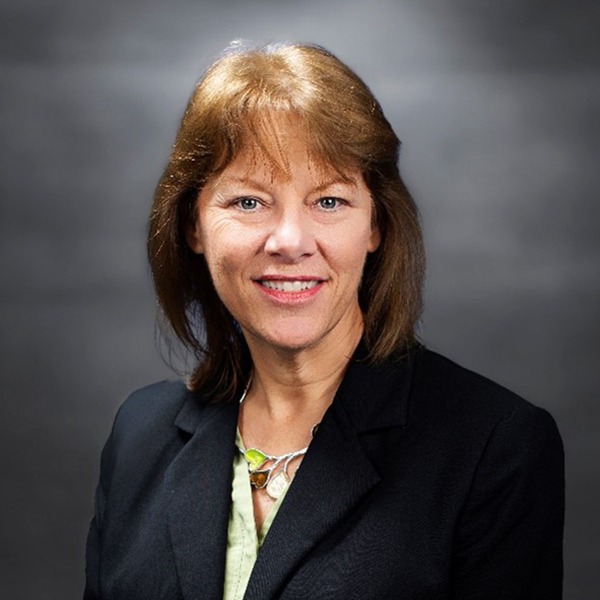 Andrea Krieger
Executive Director of Institutional Development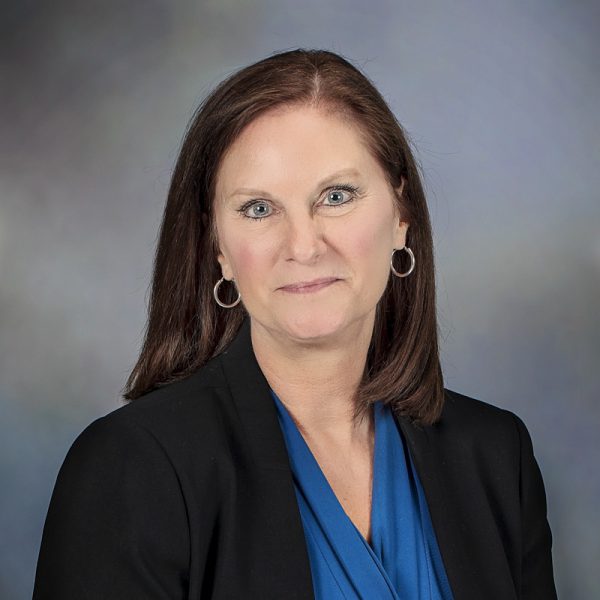 Kim Davis
Manager of Donor Database and Memberships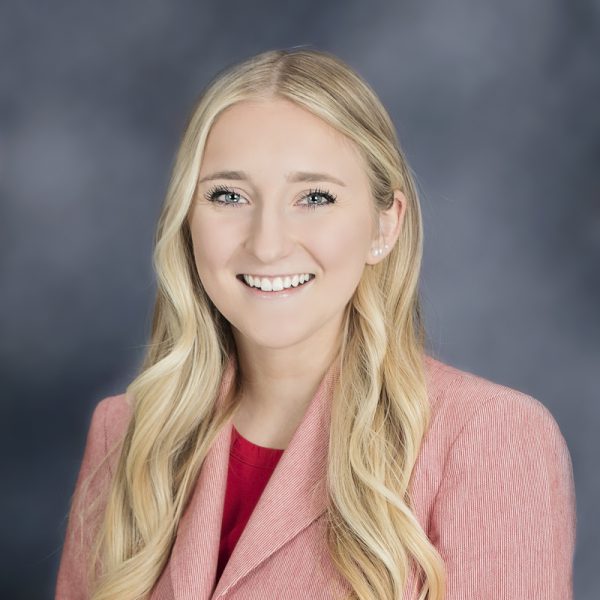 Mikenzie Francis-Opperman
Director of Foundation Scholarships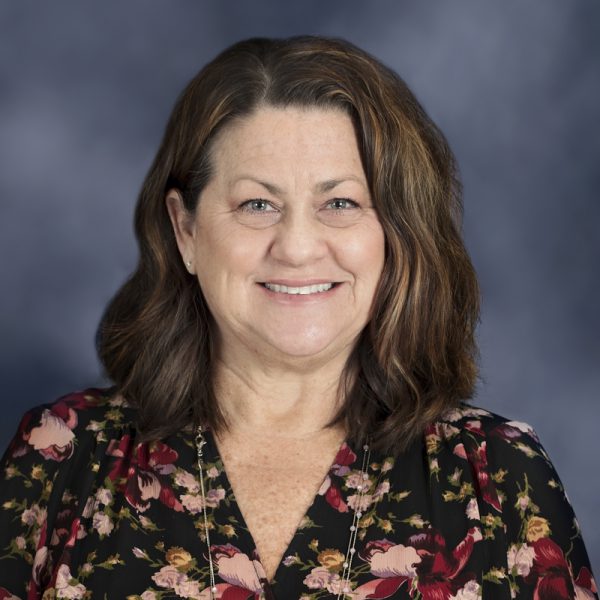 Laura Hill
Director Donor Relations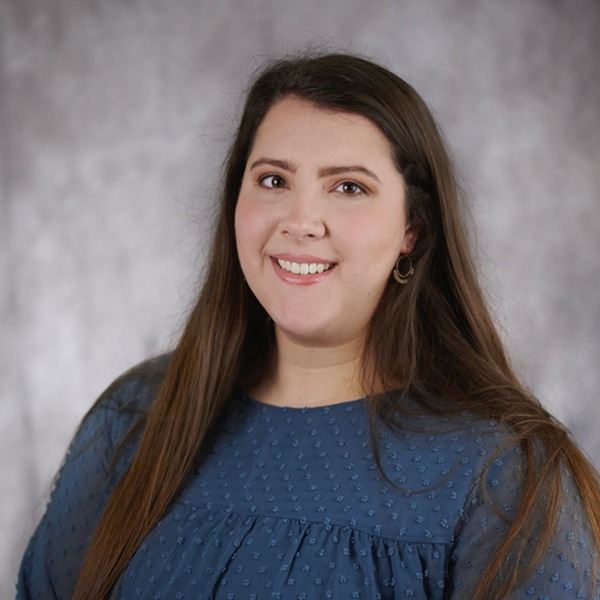 Melissa Cole
Marketing & Communications Coordinator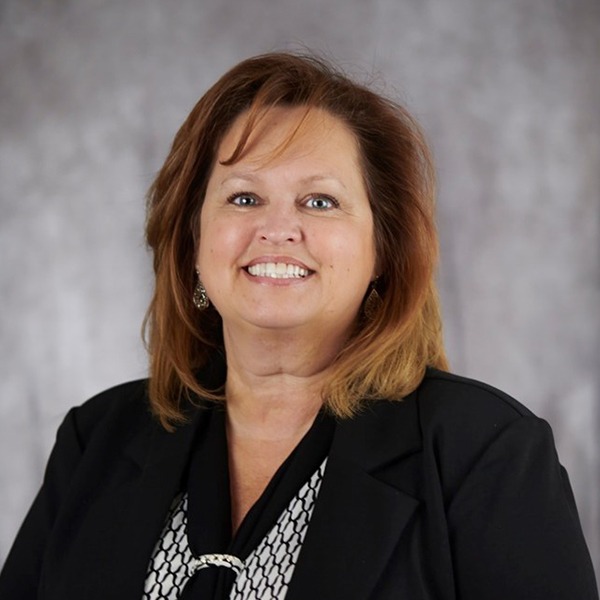 Mina Colōn
Director of Finance and Business Operations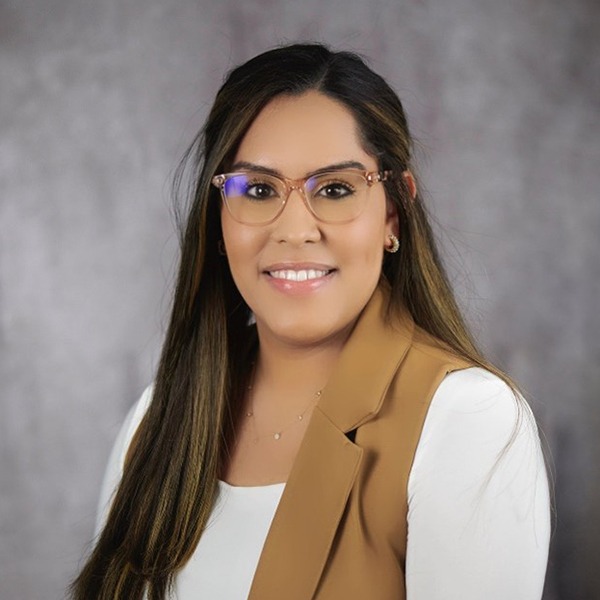 Yari Deliz-Treto
Coordinator of Foundation Scholarships and Financial Aid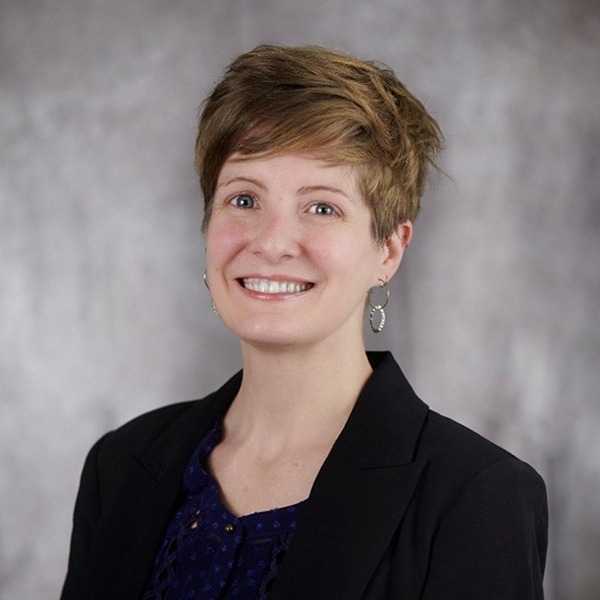 Genevieve Baughman
Office Coordinator
Emily Spears
Foundation Event and Engagement Specialist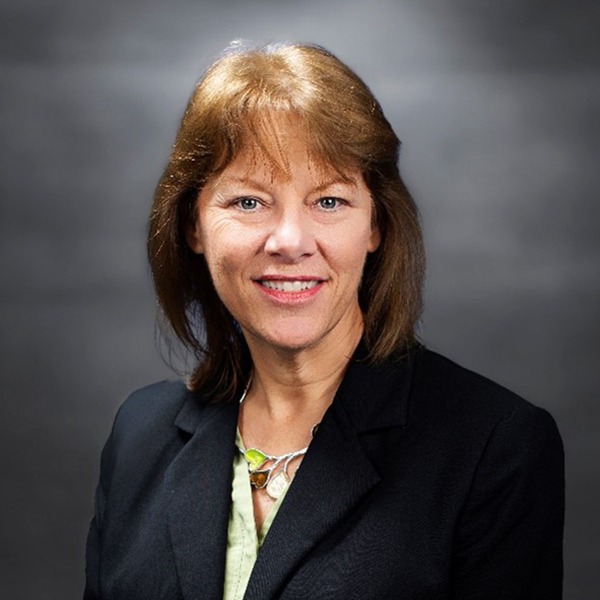 Andrea Krieger
Executive Director of Institutional Development
Andrea has a strong commitment to making a difference in the lives of others and was taught early the value of service by her father who was a naval officer and aviator for 24 years.  A graduate of Florida State University and Tallahassee Community College, she is a Past-President of the Rotary Club of Pensacola and has served in several roles within Rotary District 6940.  She was honored as an Ethics in Business Award recipient in 2014 and served multiple years as the District 6940 Rotary Youth Leadership Awards chair.  Andrea also serves as the Chair of Central Credit Union of Florida and has been active with the Executive and Leadership Boards of Achieve Escambia and The Escambia Project.   A 2018 PSC President's Leadership Institute graduate and a graduate of the classes of 2003 LeaP, 2006 Leadership Okaloosa and 2013 LeadersEdge, she has been honored by several awards received for her commitment to the community.  She received Volunteer Florida's Champions of Service Award in 2015, Pensacola Chamber of Commerce's LeaP Red Room Award in 2014 and the PACE Professional Leader of the Year in 2017.Prior to joining the Pensacola State College team, Andrea grew the annual impact of the United Way of Escambia County from a $7 million to over $11 million and led the expansion of the local Ronald McDonald House Charities from a 7-bedroom facility to a facility to a 26-bedroom facility.  As the Executive Director of Institutional Development, Andrea is excited by the opportunity to expand the positive impacts generated through education and training.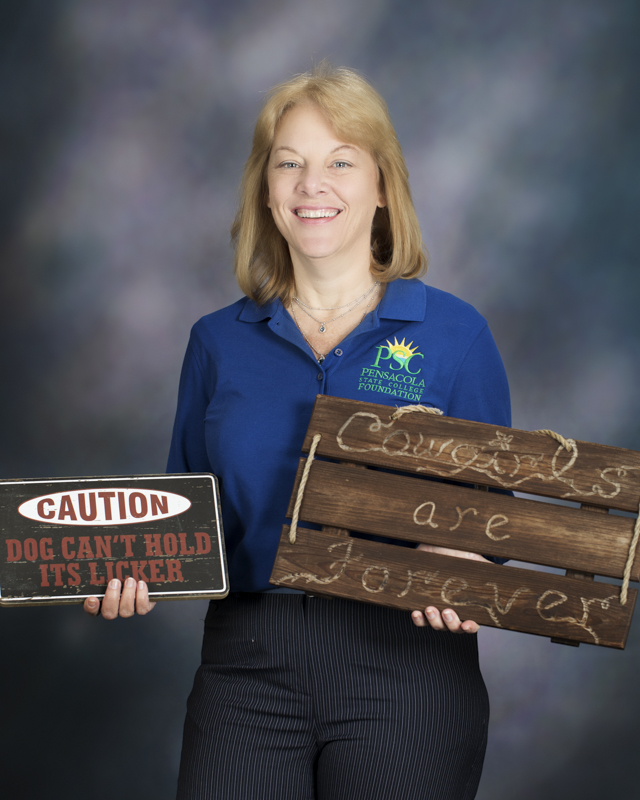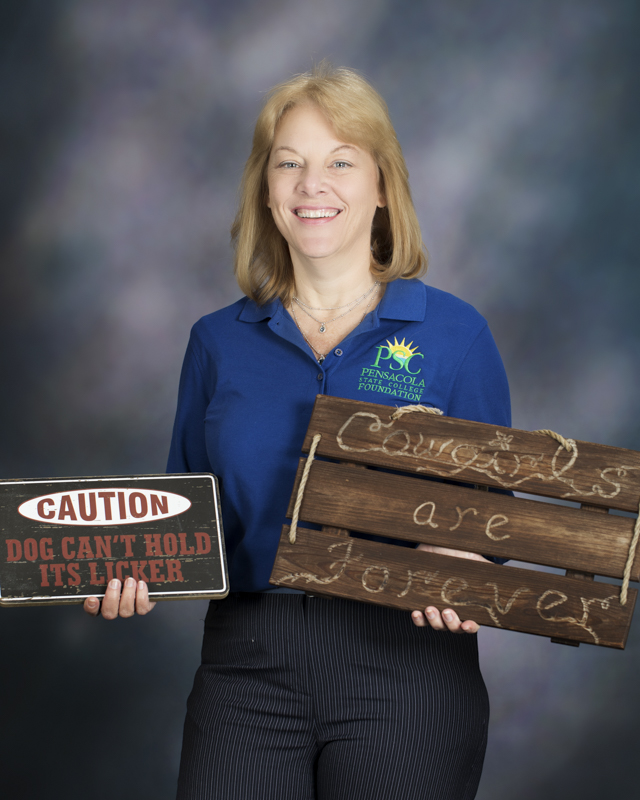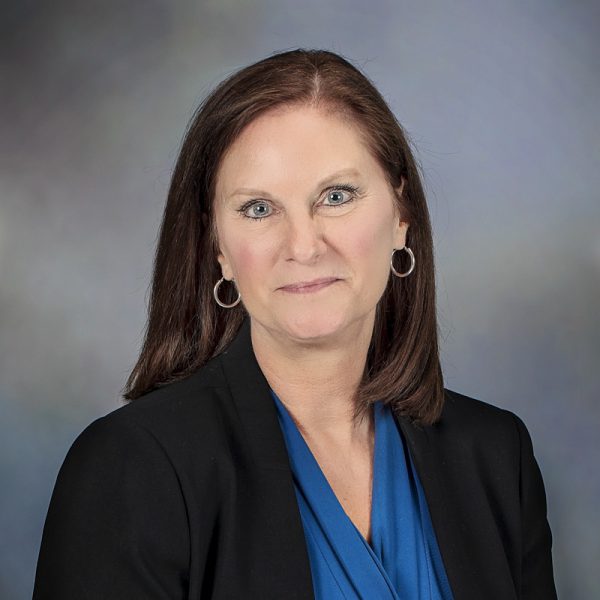 Kim Davis
Manager of Donor Database and Memberships
Kim Davis has a degree in Health Education from UWF but spent 18 years at the Office of the Escambia County Clerk of the Circuit Court. While there, she worked in many areas of Court services – handling supervisory, personnel, and administrative matters; ensuring federal, state, and local compliance with Court regulations. New to the Foundation Office in 2018, Kim took on the role of Database Manager and oversees the general upkeep of the Foundation's constituent management system, Raiser's Edge. She serves a vital role in managing gifts, gift acknowledgements, and developing reports. Kim's role as Memberships Manager includes assisting Affinity Groups with gaining and retaining members, enrolling PSC staff and faculty in the Employee Giving Campaign, and organizing the Annual Employee Giving Campaign Event.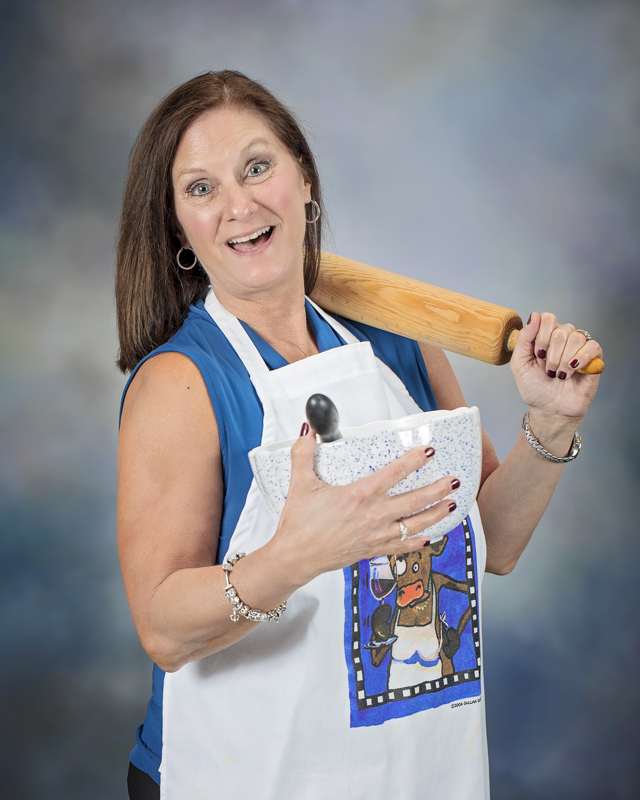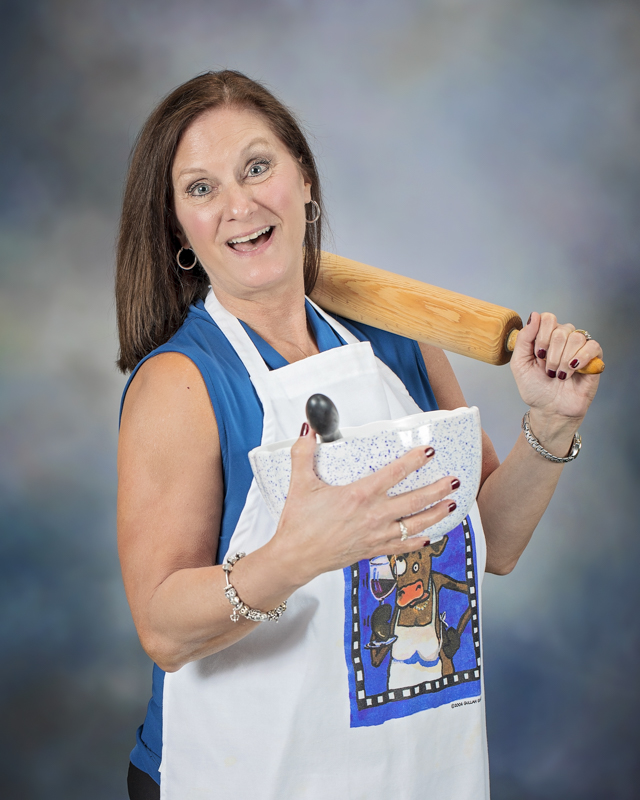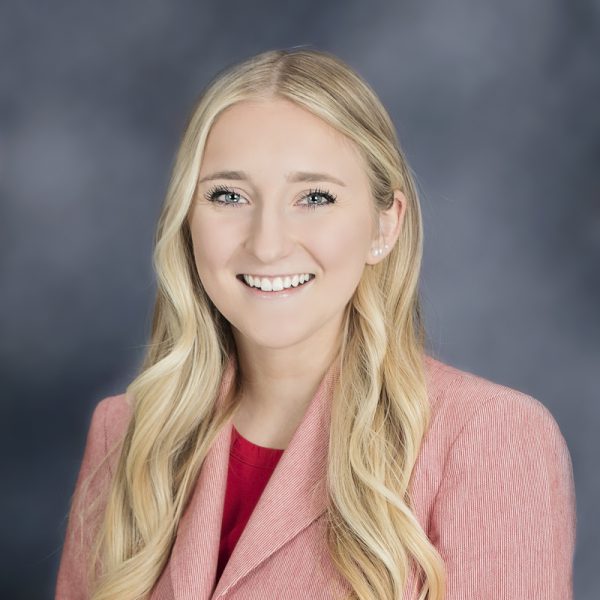 Mikenzie Francis-Opperman
Director of Foundation Scholarships
A Michigan native, Mikenzie grew up in the Greater Grand Rapids area. Mikenzie attended The University of Michigan Ann Arbor where she earned her bachelor's degree in Sport Business with a minor in Business Administration. Mikenzie has a professional background in sales, account management, nonprofits, and sports. Her passions are children, the environment, education, and economic development. Mikenzie cares deeply about our community and enjoys current or previous involvement with Pensacola Young Professionals, Leadership Pensacola (Class of 2023), Rally Foundation for Childhood Cancer Research, 1 Million Cups Pensacola, and Studer Community Institute. Mikenzie was named a 2023 Rising Star by Inweekly Media, recognizing her as a leader in Northwest Florida.In her free time, Mikenzie loves traveling, reading, and learning. Her favorite pastimes are all things outdoors including hiking, kayaking, snorkeling, playing with her two dogs, and enjoying our beautiful coastline.Mikenzie and her husband, John, moved to Pensacola in late 2019 and Mikenzie joined the PSC team shortly after. Mikenzie feels lucky to serve as the Director of Foundation Scholarships at the College. In this position, Mikenzie plays a crucial role in ensuring PSC students have access to the financial support they need to pursue their dreams of higher education and brighter futures by building and growing connections with the donors and community partners who make scholarships possible. Mikenzie manages 300+ privately funded scholarships at the College and oversees volunteers for PSC Foundation events.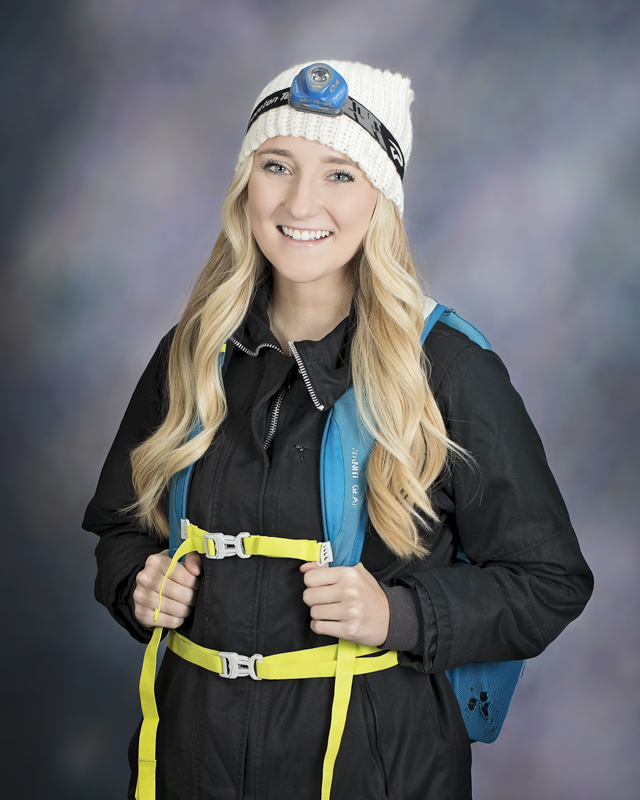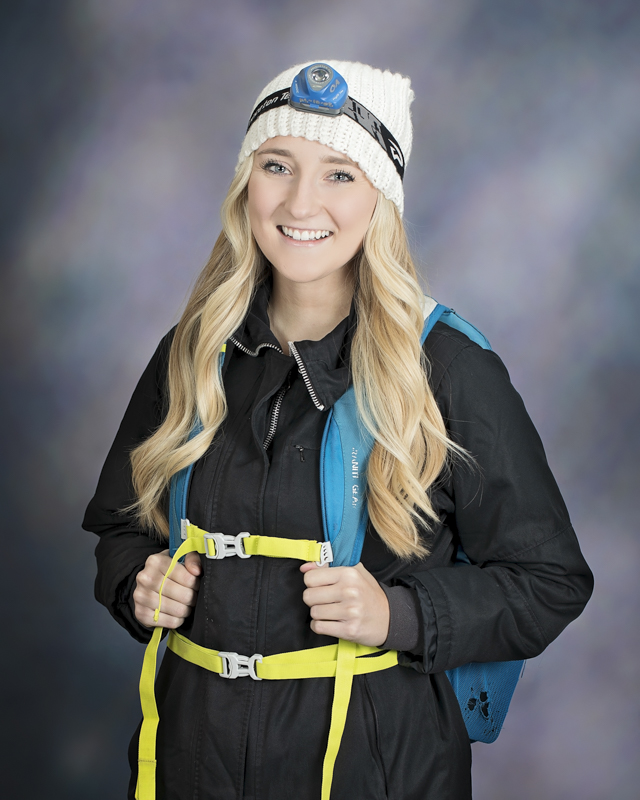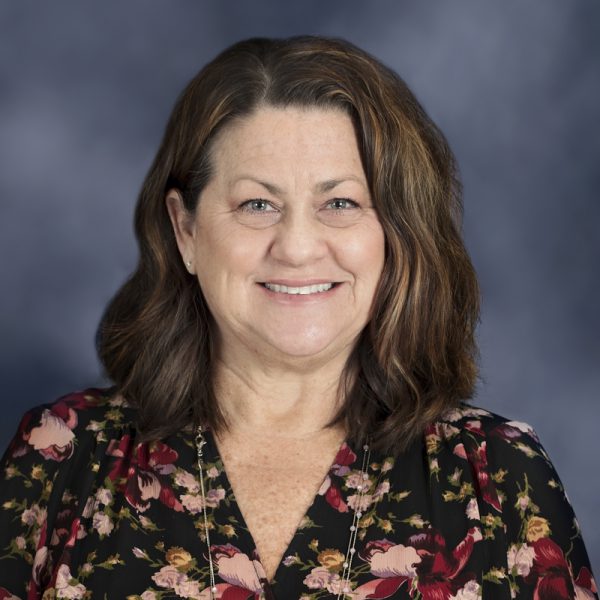 Laura Hill
Director Donor Relations
Laura's past experiences as the Vice President of United Way of Escambia County and the Executive Director of the Fiesta of Five Flags Association and Foundation have enabled her to build strong relationships with local leaders and philanthropists. In her role as Donor Relations Director, she is responsible for helping secure the financial resources necessary to support the College through individual giving and corporate sponsorships. During her career, Laura has worked collaboratively with leaders, peers, and Board Members to achieve organizational effectiveness, efficiency, and revenue goals. Her experience at Fiesta prepared for the management, marketing, sponsorship solicitation, and budget of multiple College Foundation activities and events. She directs event planning with assistance of committees, chairs, and volunteers.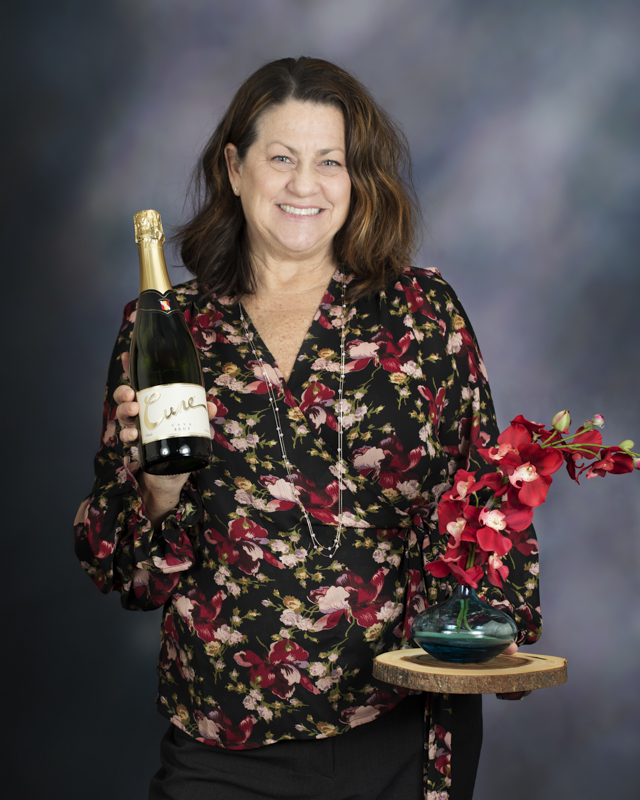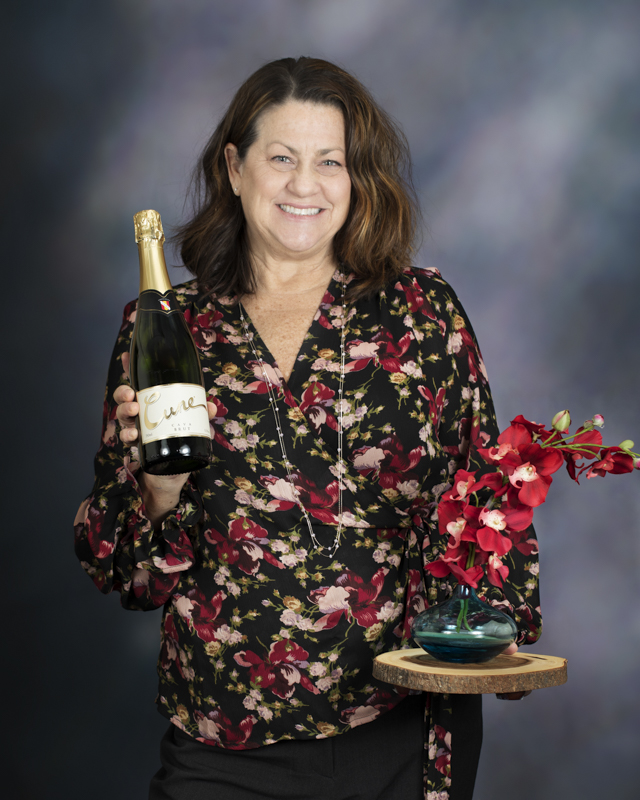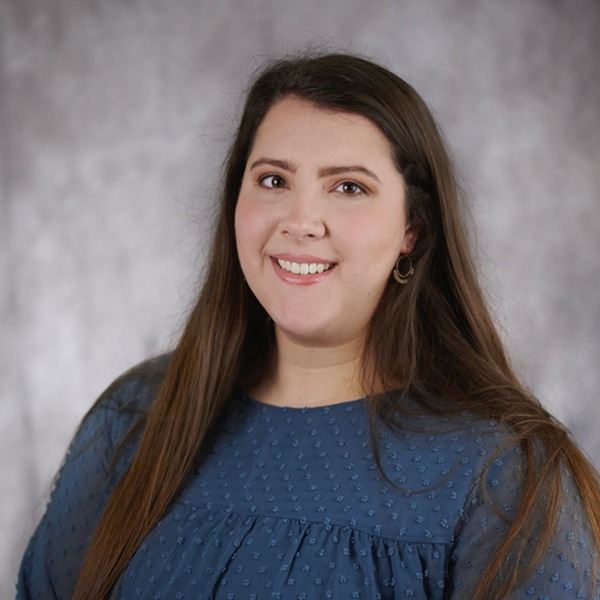 Melissa Cole
Marketing & Communications Coordinator
Born in Marianna and raised in Panama City, Florida, Melissa spent most of her life in the Sunshine State before attending Mississippi State University in 2017. She graduated with her Bachelor of Business Administration in Marketing with a concentration in International Business and her Bachelor of Arts in Spanish. Melissa has experience in social media management, nonprofit fundraising, and customer service. In her free time, she enjoys baking, cooking, painting, spending time outdoors, and traveling. Melissa values the importance of community, philanthropy, service, and innovation in her career. She joins the Pensacola State College family as the Marketing and Communications Coordinator for the Foundation. She looks forward to contributing to the growth of the Foundation and the institution. As the Marketing and Communications Coordinator, she is responsible for Foundation communications and connecting the donor community to PSC. She is committed to promoting and sustaining donor relations while providing compelling materials for the planning and execution of Foundation campaigns and events.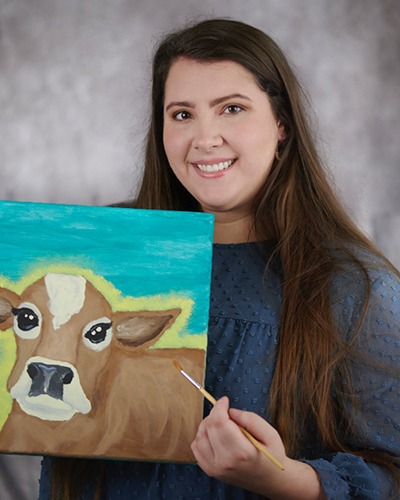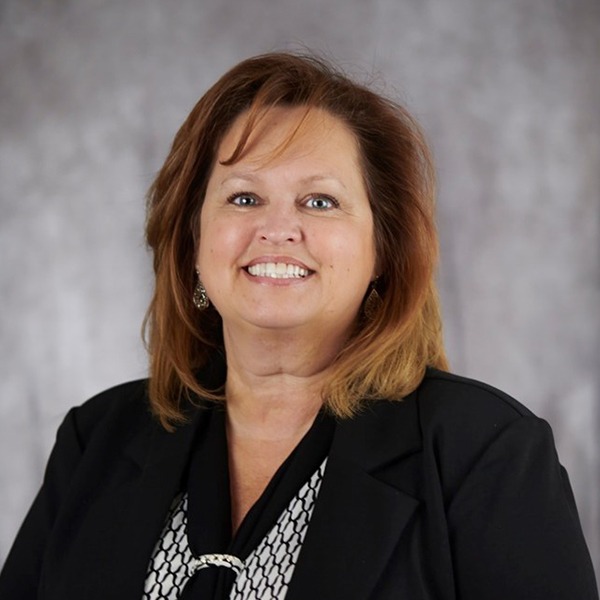 Mina Colōn
Director of Finance and Business Operations
Mina is an experienced Financial Administrator with a demonstrated history of work in the areas of health care, software, and religious institutions. Her extensive background in finance has helped her develop strengths in the production of financial statements, payroll management systems, administration, management, and account management. Mina joined the PSC Foundation in January of 2023 as the Director of Finance and Business Operations. As one of the Foundation's members of leadership, she ensures the efficacy of daily operations and the management of financial accounts.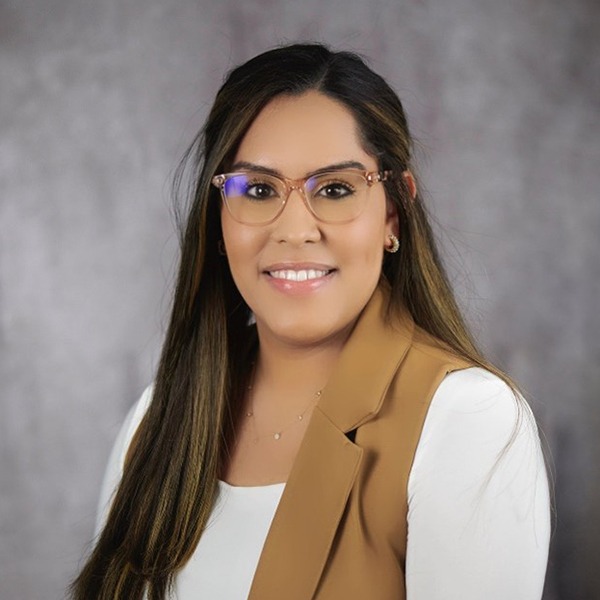 Yari Deliz-Treto
Coordinator of Foundation Scholarships and Financial Aid
Yari was born in Arecibo, Puerto Rico, and moved to Corpus Christi, Texas with her military family when she was four. Her father's career in the Navy later led them to Baltimore, Maryland and then finally Pensacola, Florida. She now proudly claims to be from Pensacola, Florida.Yari is friendly, passionate, and kind. She loves to help others, something that makes her well suited to be the Coordinator of Foundation Scholarships and Financial Aid. She has a love for children and enjoys being a cheerleader for anyone who needs one. She believes that a team is strongest when it works together and the key to reaching your fullest potential lies in having a support system that believes in you and pushes you to be your best. Yari has a passion for learning and believes strongly in the importance of unity.Yari enjoyed playing soccer from 2
nd
grade to 12
th
grade and loved the sport so much that she now teaches the basics to her toddler. They both hope that she'll be a member of the new PSC Women's Soccer Team one day! Her husband, and high school sweetheart, is a current student at PSC. They both express their gratitude and thank those who support PSC and its students for the impact they've had on their lives and the lives of their children. As a member of the Foundation team, she wants to bring positive change to the community. She believes that Pensacola has so much to offer, with recent growth being further evidence of this. Yari and her husband look forward to being better able to provide for their family and plan to leave a legacy of love for others and the community once he graduates from PSC.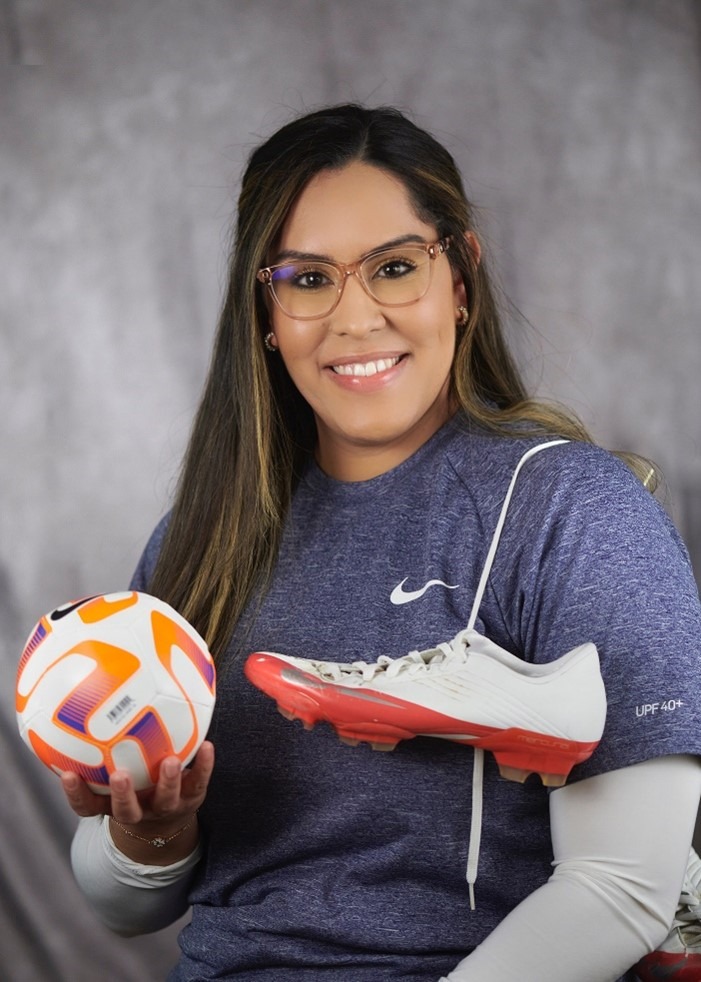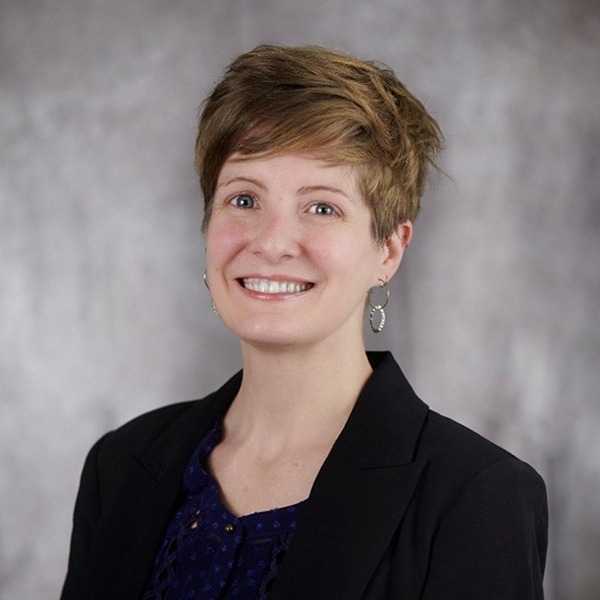 Genevieve Baughman
Office Coordinator
Spending her early years in Tennessee before eventually moving to Alabama and later settling in Pensacola, Genevieve is a native of the southeast. She attended the University of Alabama before transferring to the University of West Alabama where she earned her bachelor's degree in Mathematics. With a strong teaching background, including instruction of middle and high school mathematics, Genevieve has a passion for education and supporting PSC students. Additionally, with her administrative experience having served in multiple United Methodist Churches in Florida and Alabama, she is prepared to take on the work of the Foundation. In her role as Office Coordinator, Genevieve helps facilitate the ins and outs of the PSC Foundation's daily operation, assists with communication between the Foundation and its Board of Governors, and serves as the point of contact for questions regarding the Nonprofit Center for Excellence and Philanthropy. By utilizing her passion for helping others, she ensures our team has everything necessary in order to function smoothly.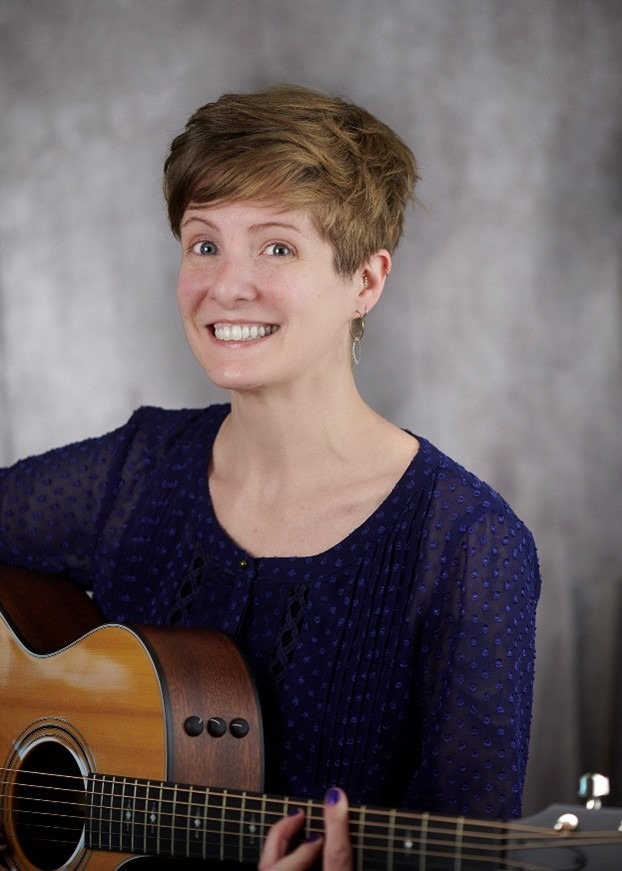 Emily Spears
Foundation Event and Engagement Specialist
Emily is a Pensacola native and a graduate of the University of West Florida where she earned her bachelor's degree in Interdisciplinary Humanities, majoring in Performing Arts Administration with minors in Communications and Theatre. Her background in theatrical stage management has given her many valuable administrative skills that she brings to the PSC Foundation. Emily has always loved the details and logistics of planning parties and events, so her role with Foundation events is a natural fit. Outside of the office, she enjoys baking, spending time with family and friends, volunteering at her church, and taking part in local theatrical productions. Emily is happy to be part of such a great team of ladies at the Foundation!