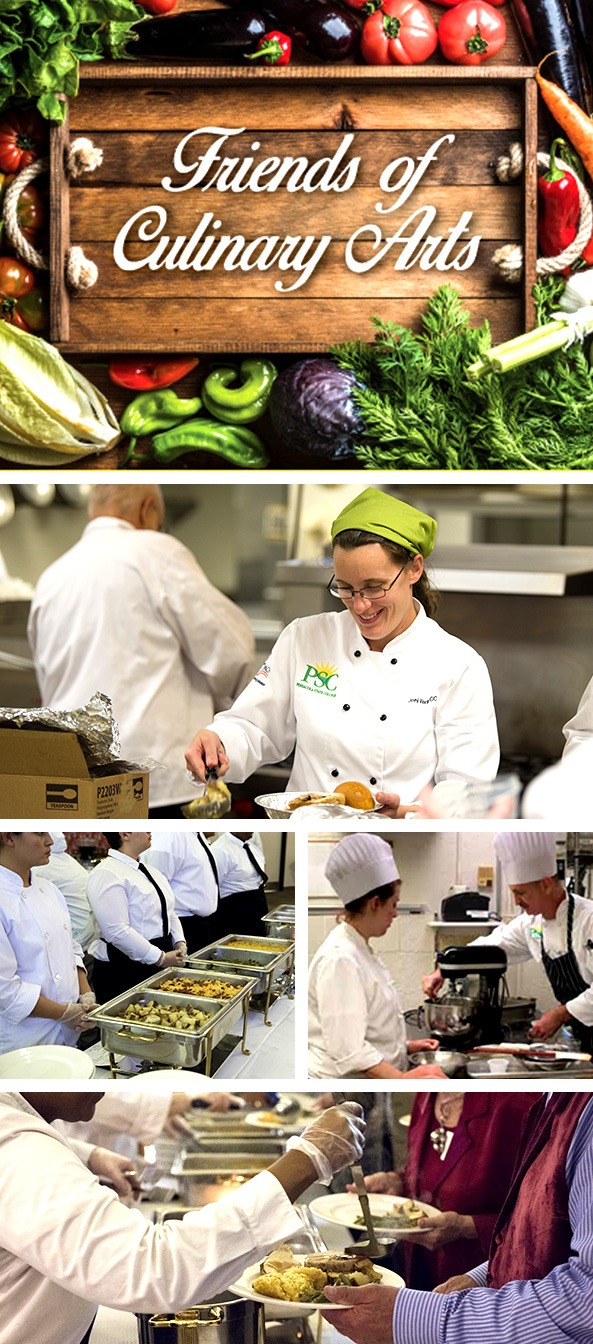 Interested in supporting PSC Culinary?
Contact:
Pensacola State College Foundation
850-484-1560
The Molly McGuire School of Culinary Arts and Hospitality Management prepares its students for a profitable and exciting career. Pensacola's beautiful beaches attract tourists from around the world and make Pensacola a great place for PSC's culinary and hospitality professionals. Students get hands-on experience serving members of the community throughout the Tuesday evening Pick-Up dinners and the Thursday evening dinner series each semester. These meals are so popular that tickets for an entire semester will sell out in just a few hours! Program graduates have placed in the top 10 at National SkillsUSA Championships and in the World Food Championships. Our Alumni work as Chefs in prestigious restaurants such as V Paul's in Pensacola, FL; Fin & Pearl in Nashville, TN; and Restaurant Iron in Pensacola, FL.
In 2018, a membership group called the Friends of Culinary Arts was formed in support of the culinary arts and hospitality management at PSC.  This is a group of patrons who believe in the importance of the hospitality industry in our community. Friends of Culinary Arts enable students to obtain new cooking equipment and earn a quality education while practicing in functional kitchens. Members support students by giving financially and by enjoying early access and discounted tickets to the sold-out lunch and dinner series at the College.  This exquisite series is prepared and served by PSC students!