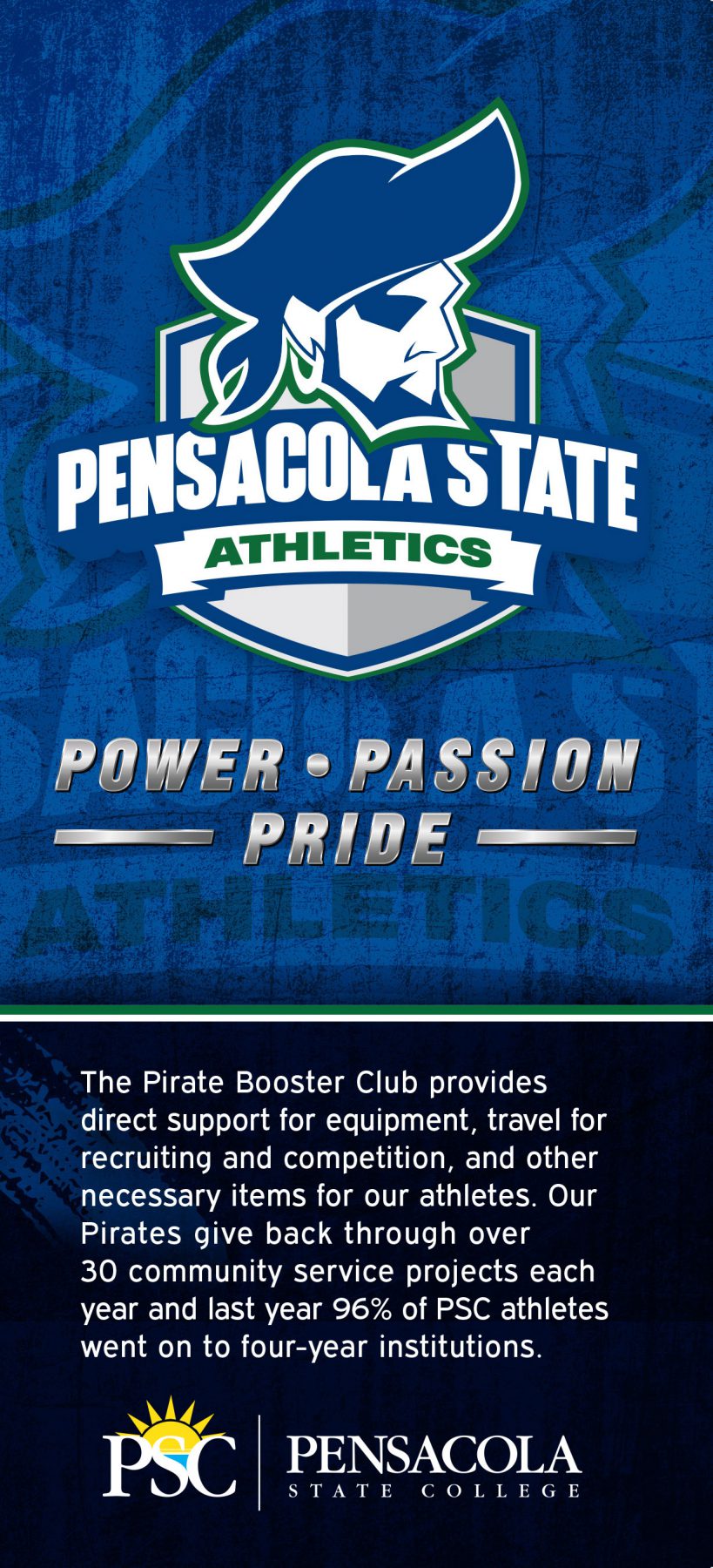 Interested in supporting PSC Athletics?
Contact:
Hailey Lotz
Director of Alumni Association and Booster Club Operations
850-484-1714
The Pensacola State College Athletic Department is woven into the fabric of the College.  Our six talented athletic teams compromised of over 85 student-athletes are a source of pride and comradery for both the College and the community.  PSC is home to a Men's Basketball, Women's Basketball, Women's Cross Country, Women's Softball, Men's Baseball, and Women's Volleyball team.
Athletic Boosters are patrons who promote and support the Pirates' athletic program through volunteer service, financial gifts, and event attendance.  Boosters believe in the value of sports, of PSC, and of our students.  Athletic Boosters have helped fund a film room, upgrades to the women's locker room, recovery food, warm-up uniforms, shoes, and much more.  Support deserving PSC student-athletes while enjoying exclusive perks and joining a community!  Listed below are the varying levels of membership.
For information about Corporate Sponsorship with the Athletic Department, please reach out to the Director of Alumni Association and Booster Club Operations, Hailey Lotz at 850-484-1714 or hlotz@pensacolastate.edu.