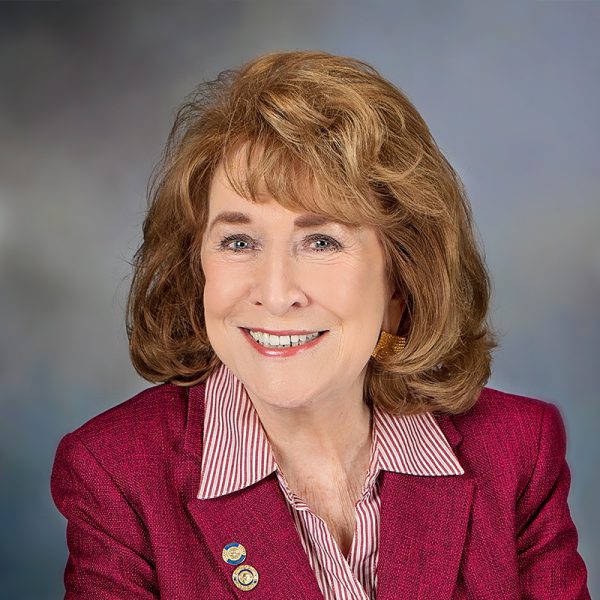 Betty Roberts
President, Governor since 2013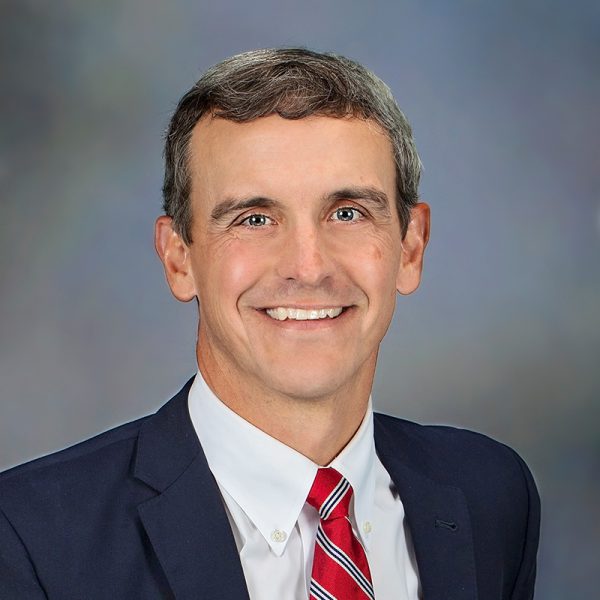 Douglas Bates
Past-President, Governor since 2015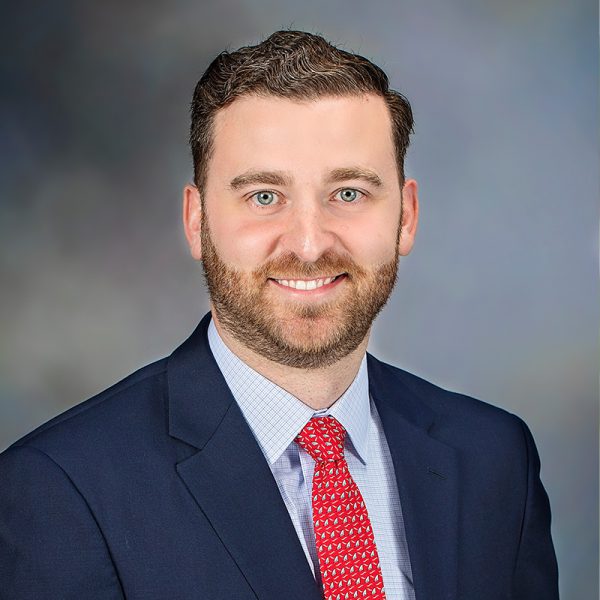 Trey Poirier
Vice President, Governor since 2017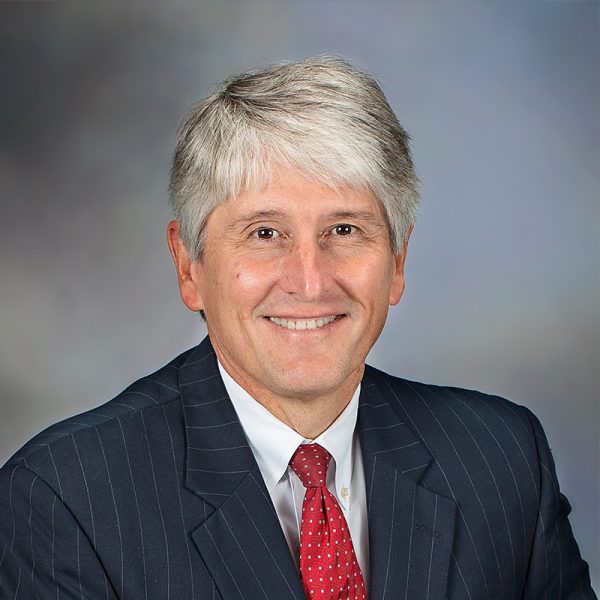 Tom Owens
Treasurer, Governor since 1998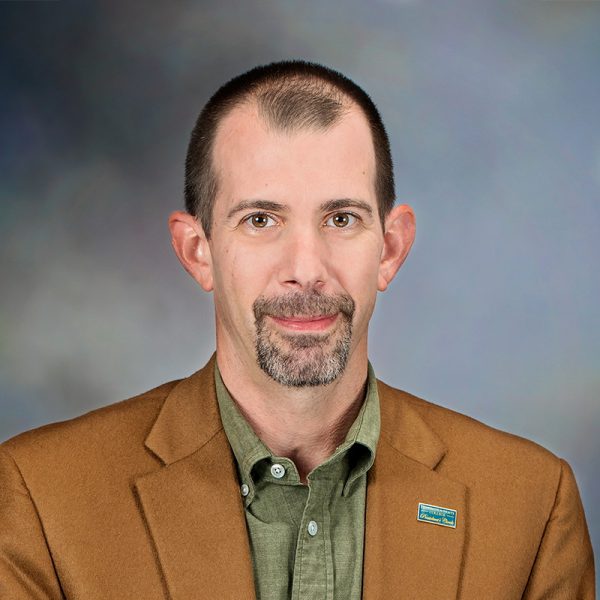 Mike Morette
Secretary, Governor since 2009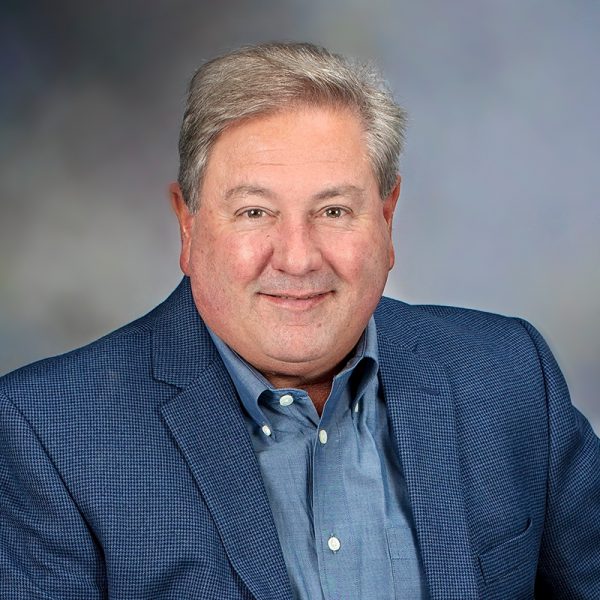 Lane Harper
Nominating Committee Chair, Governor since 2016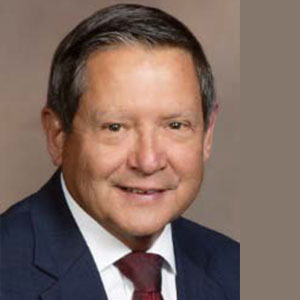 Herb Woll
Trustee Liaison/Ex-Officio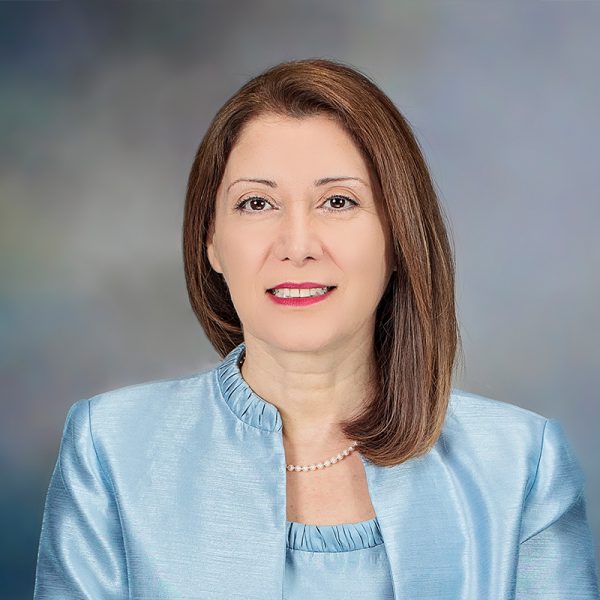 Dr. Marjan Mazza
At-Large Executive Committee Member, Governor since 2018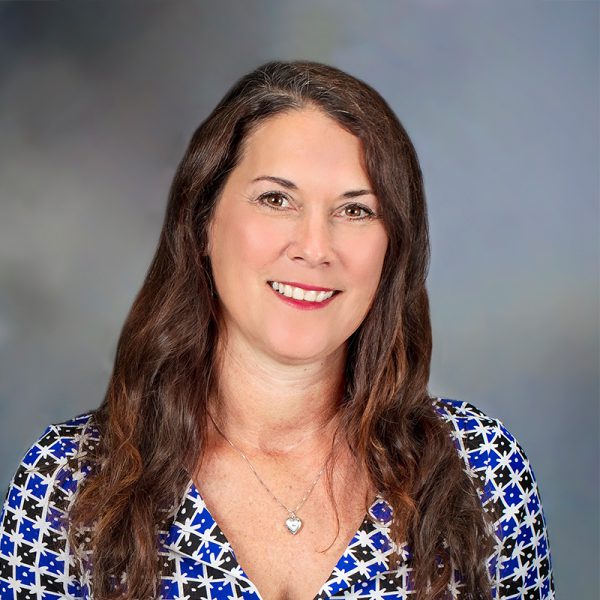 Jenn Cole
Holiday Experience Chair, Governor Since 2013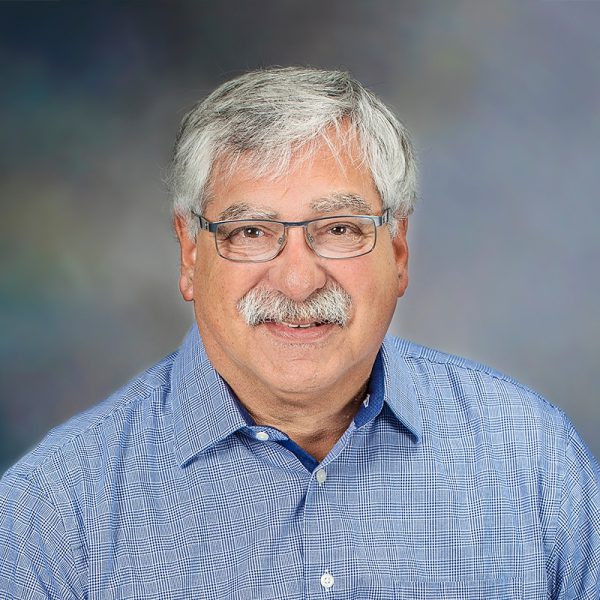 Gerry Goldstein
At-Large Executive Committee Member/PSC Quail and Pheasant Hunt Chair, Governor since 2013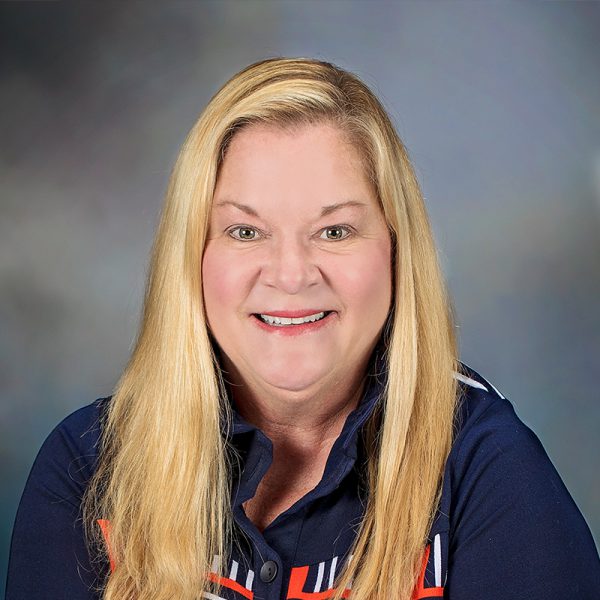 Sharon Hess Herrick
Chair of Big Break Golf Tournament, Member since 2007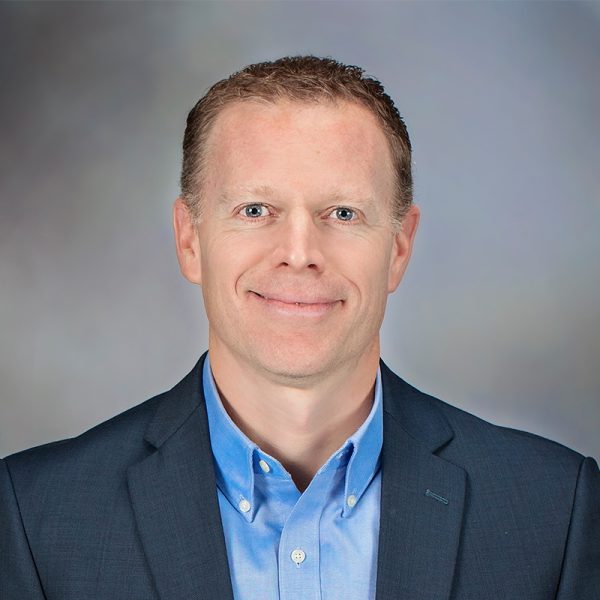 Alan Nickelsen
Bylaws Committee Chair, Governor since 2016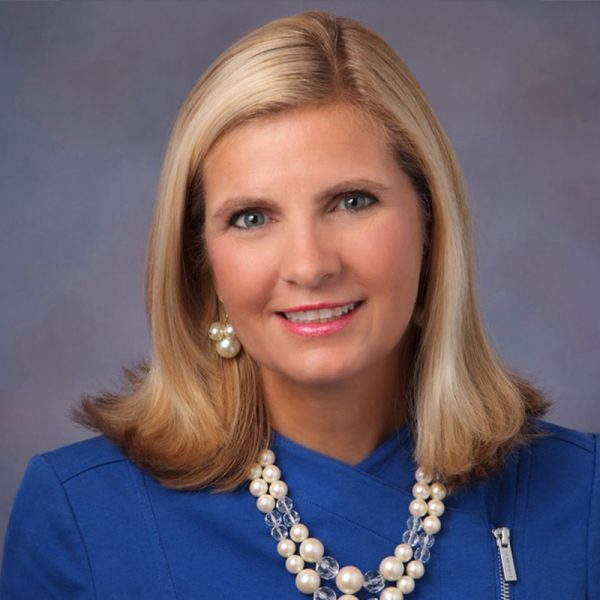 Rebecca "Becca" Boles
Governor since 2020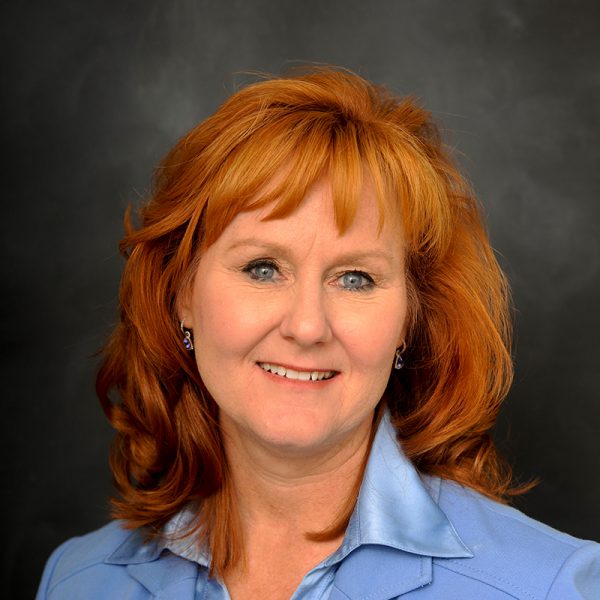 Pam Caddell
Governor since 2002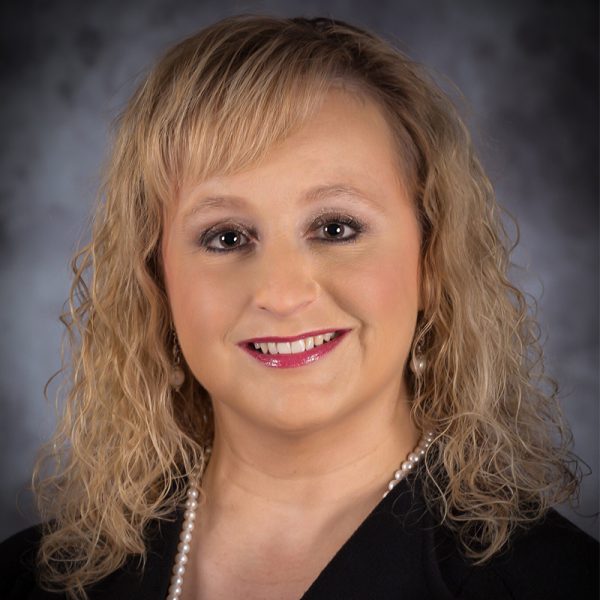 Candice "Candi" Carroll
Governor since 2020
Damaris Gonzalez
Governor since 2020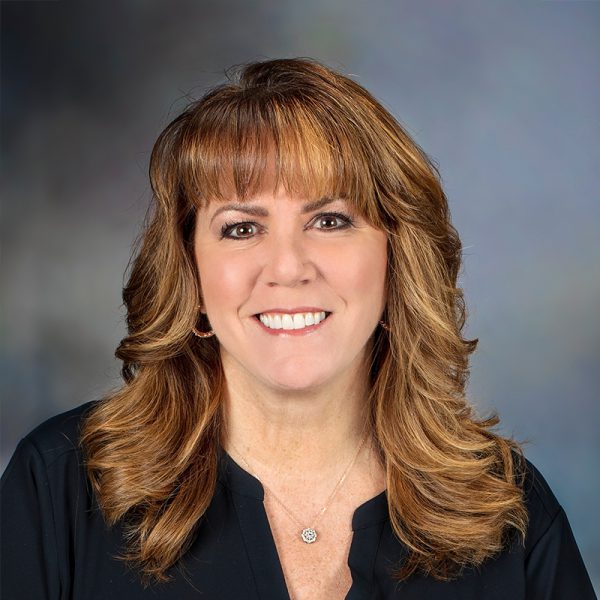 Pamela "Pam" Hatt
Governor since 2020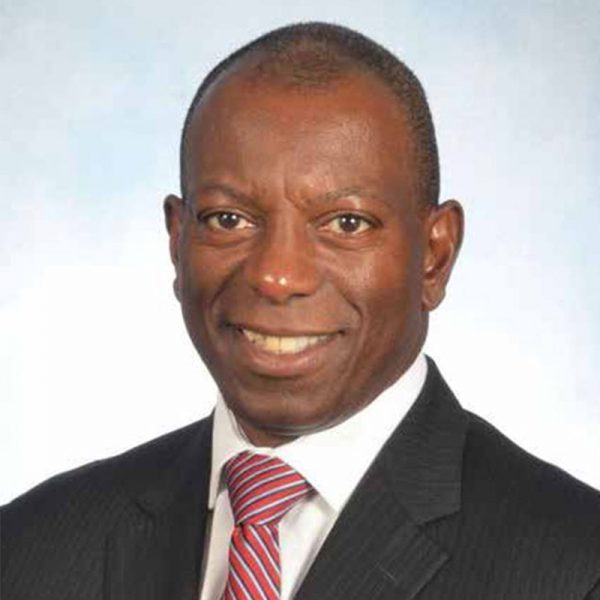 Keith Hoskins
Governor since 2017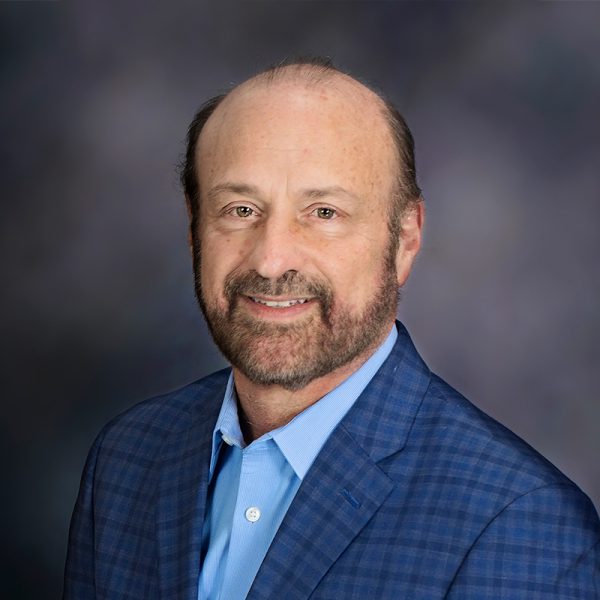 Dr. Thomas Lampone
Governor since 2013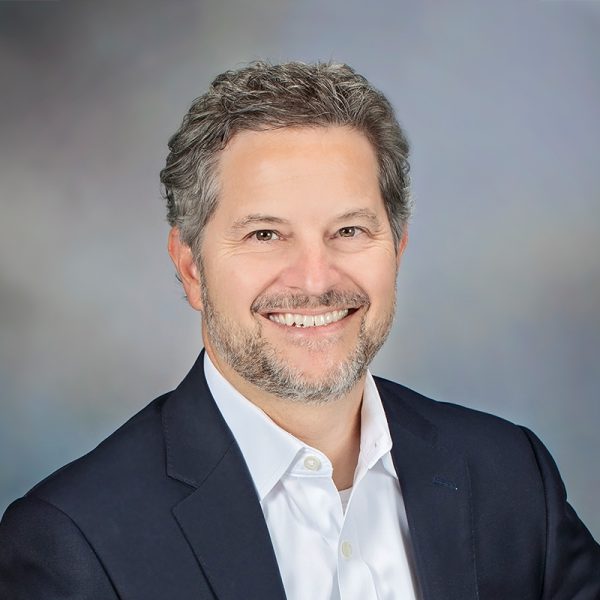 Kramer Litvak
Governor since 2004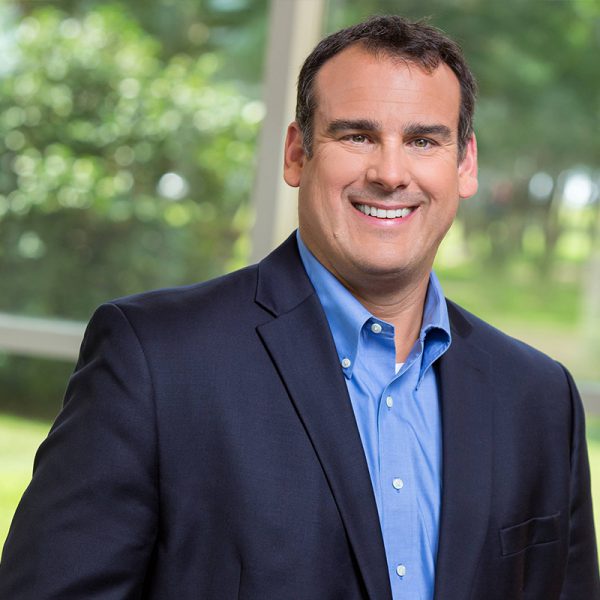 Scott Luth
Governor since 2015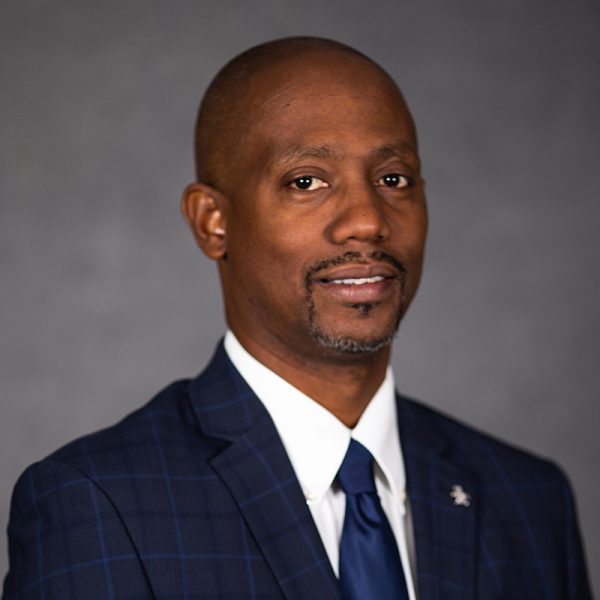 Lumon May
Governor since 2008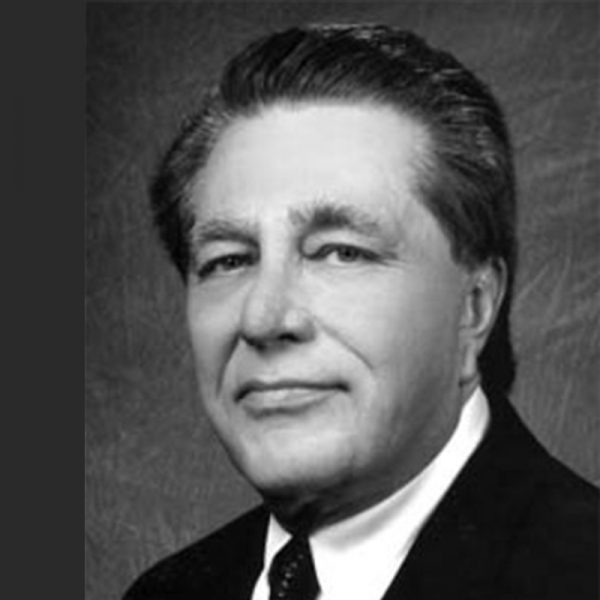 Jim Reeves
Governor since 2006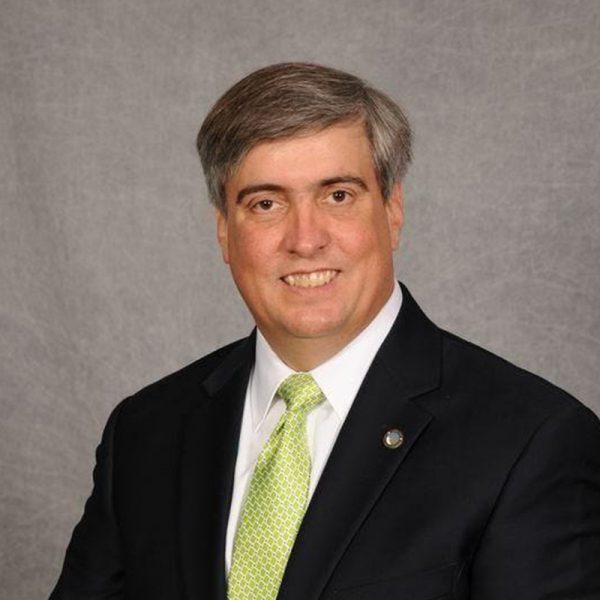 Mayor Grover Robinson IV
Governor since 2000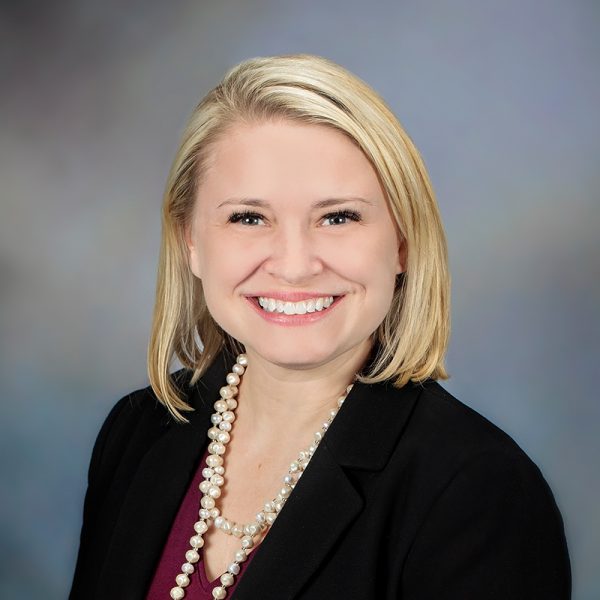 Kerry Anne Schultz
Governor since 2010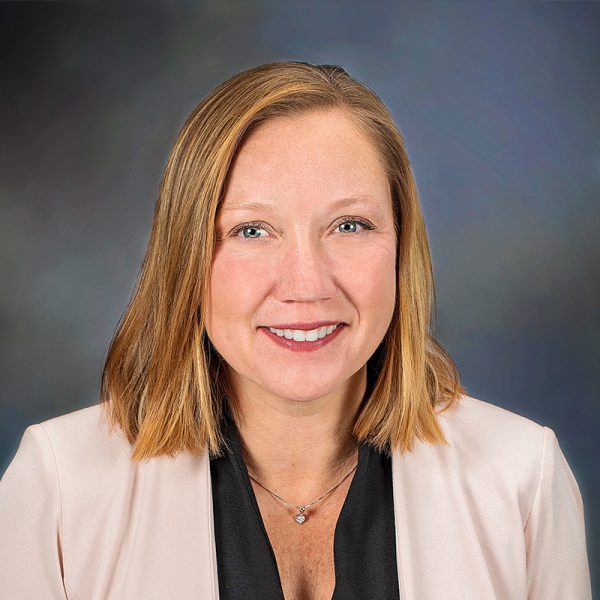 Chandra Smiley
Governor since 2020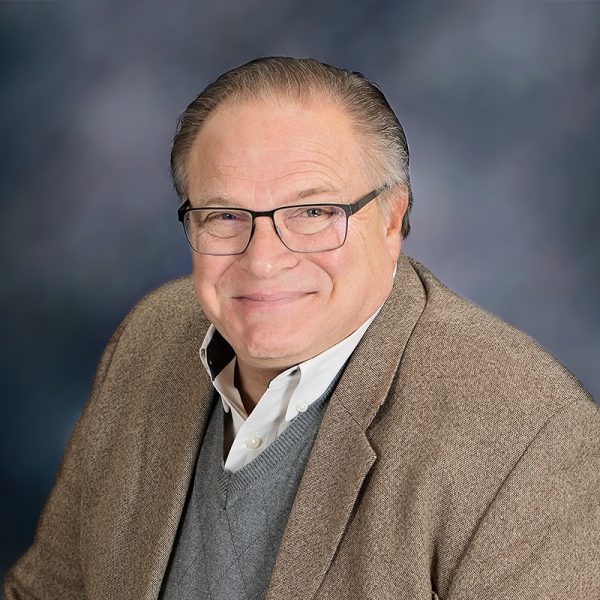 Gene Valentino
Governor since 2020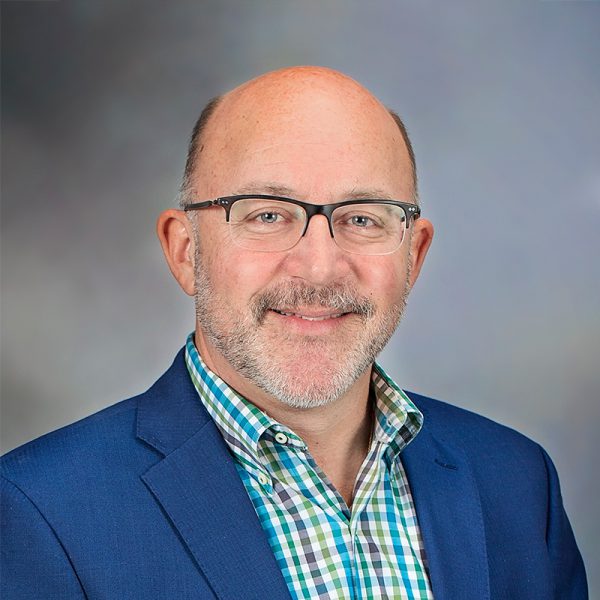 Bill Wein
Governor since 2015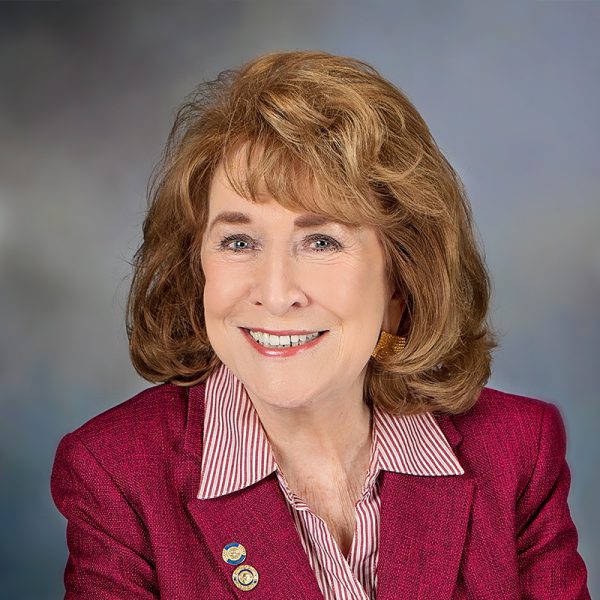 Betty Roberts
President, Governor since 2013
A PJC Alumnus, Betty Roberts is active in the community and consults on marketing, public relations, fund development, business and relationship development and donor relations. As a member of the executive committee for the PSC Foundation, Betty brings a wealth of personal relationships cultivated through her years of community service. A strong supporter of the arts, she has actively served on the boards of the Opera, the Symphony and the Museum of Art. In 2010, she was recognized as the Pensacola Opera Guild Volunteer of the Year. Currently, she serves as the Past-President of the Rotary Club of Pensacola - the largest and oldest club in the community. She has been instrumental in the success of the college and served as the Coordinator for Business Industry and Associate Professor of Adult Education where she marketed and implemented training programs for business, governmental agencies and service organizations in Escambia and Santa Rosa counties. She was instrumental in securing grants in excess of $200,000 to lay the cornerstone for the Downtown PJC Center for Professional Development. In this role, she facilitated recruitment for Pensacola's first Wal Mart. Her expertise was sought as a former PJC Accreditation Advisory Committee member.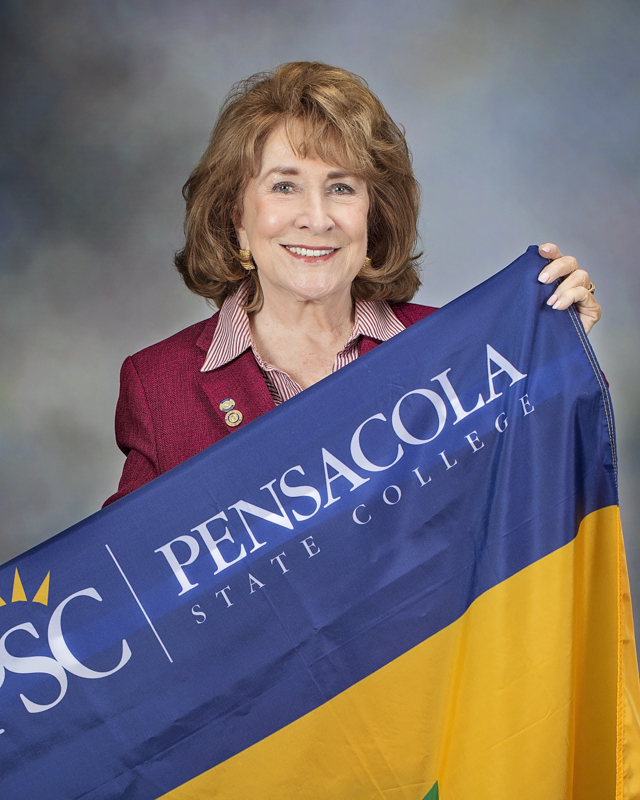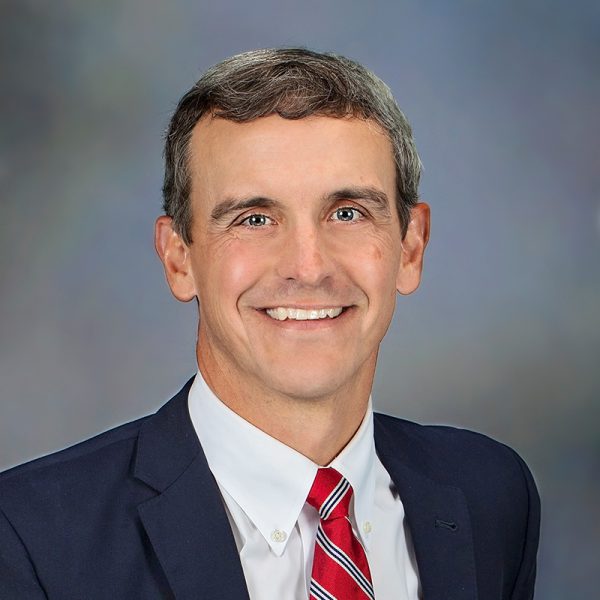 Douglas Bates
Past-President, Governor since 2015
Douglas ("Doug") Alan Bates, is proud to practice in the same town where he was born and raised. Living and working in Pensacola allows Doug to interact with lifelong friends on a daily basis, and allows him to serve local businesses that share his values of hard work, dedication, and personal service. Doug remains mindful that the opportunity to serve clients in his hometown is a great privilege, one that he never takes for granted. An active member of the Business Law Section of The Florida Bar, Doug serves on the Section's Executive Council, as well as several substantive committees. Doug is also a member of The Florida Bar Standing Committee on Student Education and Bar Admissions, as well as numerous other local, statewide, and national organizations. Doug supports and is actively involved with Pensacola Catholic High School, Pensacola State College, University of West Florida, Pensacola Sports, the Pensacola Chamber of Commerce, First United Methodist Church, Bill Bond Baseball League and is the President of the Pensacola State College Foundation Board of Governors. He also enjoys playing golf, coaching youth sports, and spending time with his wife and four children.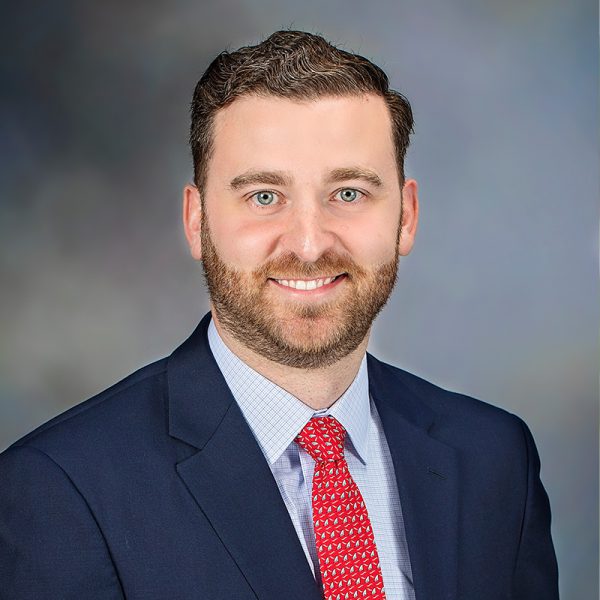 Trey Poirier
Vice President, Governor since 2017
Trey grew up in Jacksonville, FL and is a graduate of the Georgia Institute of Technology with a B.S. in finance. He is a financial advisor at Merrill Lynch and has earned the Certified Financial Planner™ certification. Trey assists families with integrated and custom wealth management strategies designed to help them pursue their desired goals, while building, managing and preserving their wealth for current and future generations. Trey is involved locally on the board of the Pensacola Symphony Orchestra, a member of the Rotary Club of Pensacola, Northwest Florida Estate Planning Council, First Baptist Church Pensacola, Leadership Pensacola Class of 2020 and serves as the Vice-President for the Pensacola State College Foundation. Trey and his wife Claire have a daughter Margo.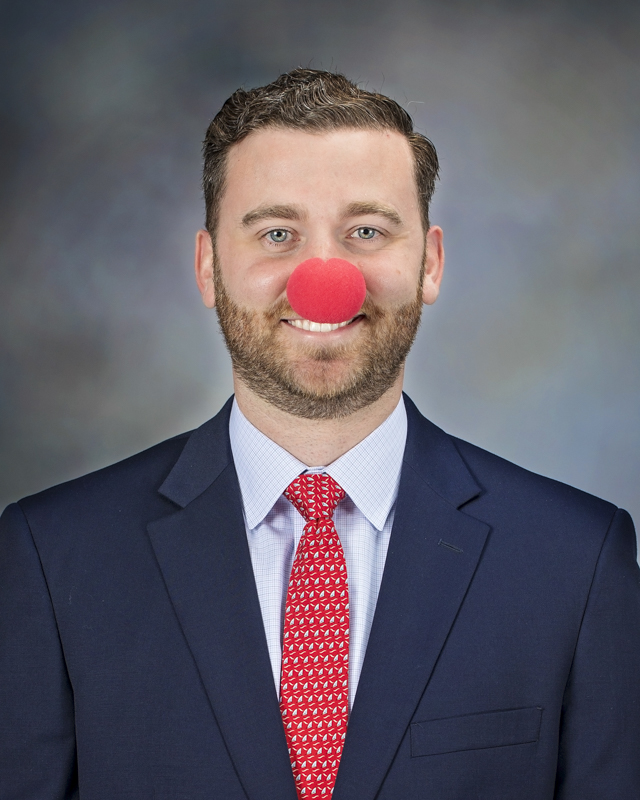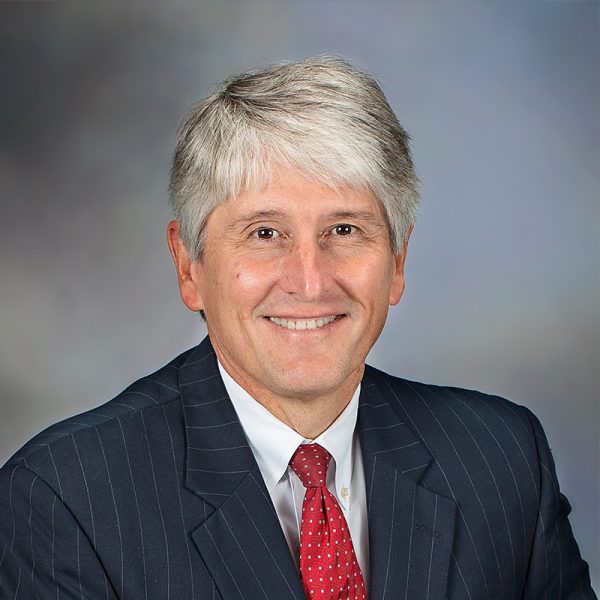 Tom Owens
Treasurer, Governor since 1998
Tom Owens is the Market President for the Florida Panhandle with Truist. When combined with his professional expertise, his longevity on the board and his service as Past-President of the Foundation make him an exceptional leader of our finance and investment committee. He is active in the community and has/or is currently serving on several boards including Baptist Hospital, Covenant Hospice, Fiesta of Five Flags, YMCA, Manna, Community Health of North West Florida. In addition to his service as the Treasurer for the Board of Governors, he also actively serves on the executive committee and the nominating committee.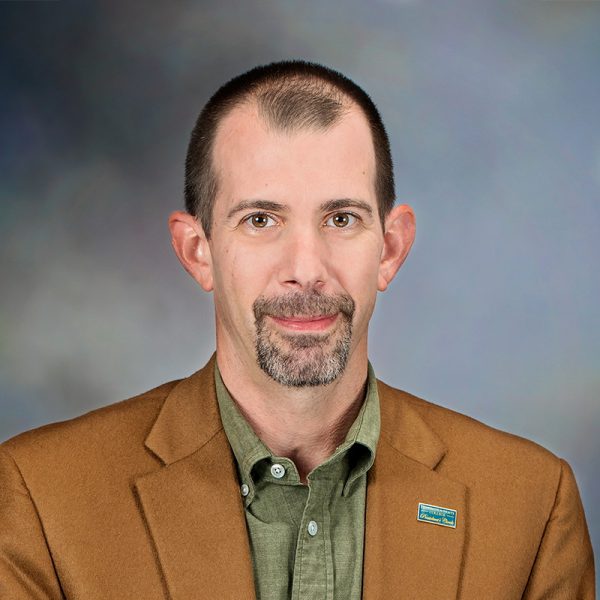 Mike Morette
Secretary, Governor since 2009
Michael was born and raised in Pensacola, and after graduating with honors from the University of Florida M.E. Rinker School of Building Construction, Michael began his career in construction in South Florida. In 2005, he returned home to work alongside his father, Rick. Michael assumed the role of President of Morette Company in 2009 following the loss of his father. Since that time, Michael's strong leadership skills, attention to detail and commitment to owner satisfaction have upheld Rick's ideals and Morette Company's position as one of the premier providers of construction services in Northwest Florida. Michael is currently active serving the Pensacola community on several local boards including the Synovus Bank Board, Pensacola State College Board of Governors, the Baptist Health Care Foundation Board, UWF's Building Construction Advisory Board and Pathways for Change Advisory Board. He was a member of the 2008 Class of the Greater Pensacola Chamber's Leadership Pensacola and was recognized as a Rising Star by the Independent News in 2009. Michael has also been included multiple times in InWeekly's annual "Power List" of the top 100 most influential people in Pensacola. Michael and his wife Laura Rae, have two daughters, Kennedy and Alexandra (Lexi) Morette.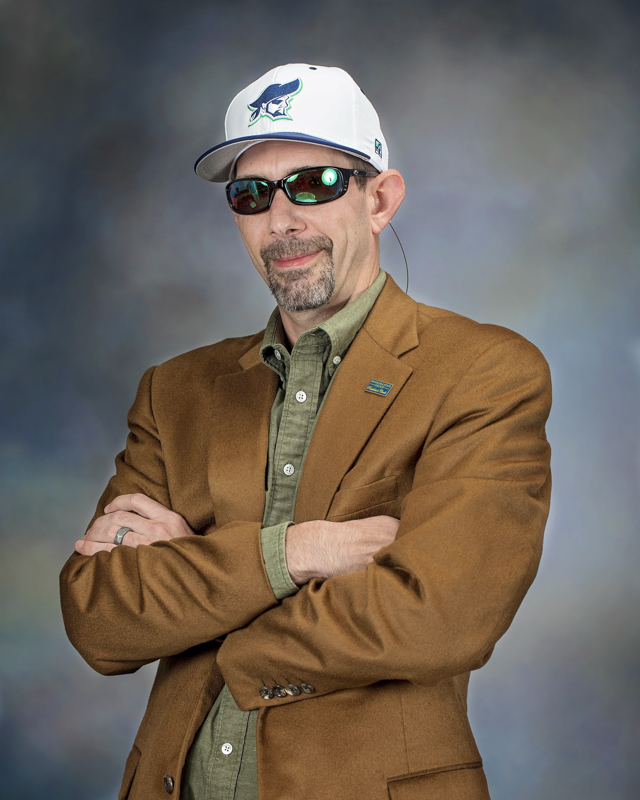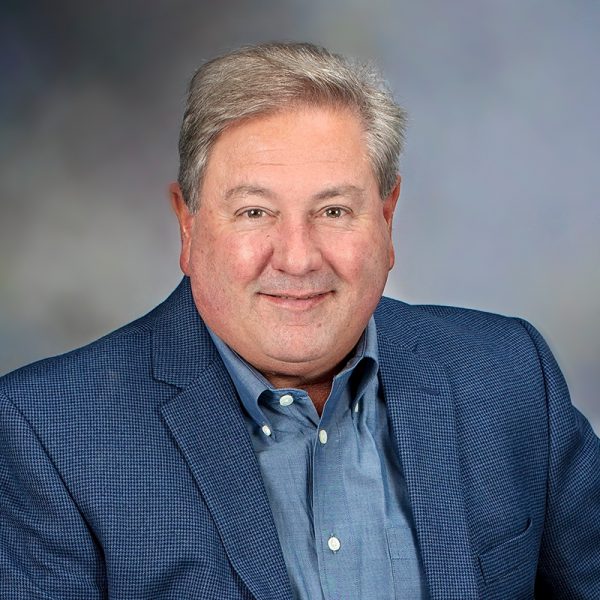 Lane Harper
Nominating Committee Chair, Governor since 2016
Lane attended Pensacola Junior College from 1980-1982, then attended the University of West Florida where he graduated with a Bachelors of Science in Marketing. He served as vice president and an owner of Gulf Coast Office Products until the company's sale to Staples. Currently, Lane serves as the Area Sales Manager for Staples and is the Chair of the Pensacola State College Alumni Association Board.  Lane also serves on the Nominating Committee for the PSC Board of Governors. Active in the community, Lane serves on the Arc  Gateway Foundation Board. Lane is married to Jill Harper. They have two sons, Stefan and Brandon.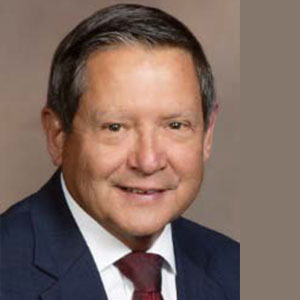 Herb Woll
Trustee Liaison/Ex-Officio
Herb Woll has over 30 years experience in Information Technology, sales, operations and purchasing, Herb is Systems Manager for Quest Management in Pensacola, Florida. He manages all systems and IT operations for 6 state-wide facilities and 2 offices of Pyramid, Inc. a 501 (C) (3) non-profit corporation providing art and music therapy services to adults with developmental disabilities. In addition, Herb manages all systems and IT support for Pensacola Care, Inc. which has 5 state- wide ICF Group Homes caring for 48 residents in each location. Trained in the US Army as a medic: spent 3 years as a dental Lab specialist in Nurnberg, Germany. Graduated with a Bachelor of Science at the University of Houston. Adjunct Professor at Jefferson College Missouri, teaching "Introduction to Micro Computers". Married for 33 years to Ann Woll, with a daughter in Pensacola, FL, and a son in Seattle. Member of St. Francis of Assisi Episcopal Church in Gulf Breeze since 2004. Member of Five Flags Rotary in Pensacola.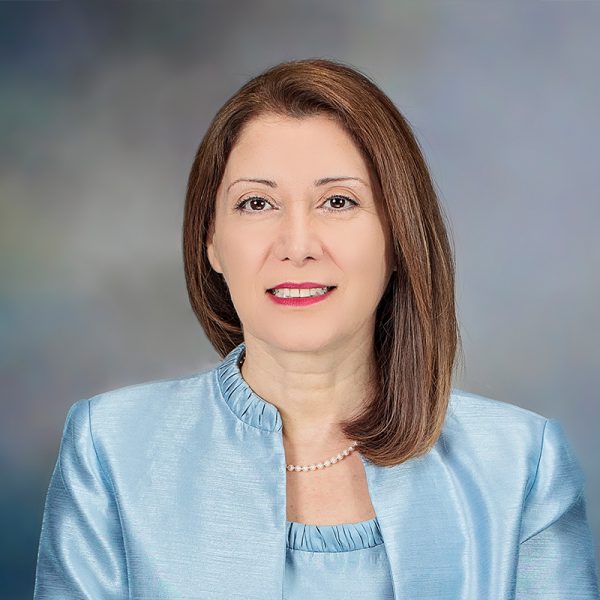 Dr. Marjan Mazza
At-Large Executive Committee Member, Governor since 2018
Dr. Marjan Mazza established the first endowed scholarship that specifically supports students seeking baccalaureate degrees. PSC's Bachelor of Applied Science in Supervision and Management program was renamed the Marjan Mazza Bachelor of Applied Science in Business and Management program. These scholarships will have a significant impact on the Pensacola community.Dr. Mazza earned her Doctoral in Business Administration specializing in Organization Leadership from Northcentral University; she also holds an MBA in Aviation and Bachelor of Science in Aviation from Embry-Riddle Aeronautical University (ERAU). Dr. Mazza has enjoyed a successful career in executive leadership positions within the aviation industry at Miami International Airport, Ft. Lauderdale-Hollywood International Airport, Miami-Dade College, and U.S. DOT's Federal Aviation Administration. Dr. Mazza was recognized through a proclamation that designated Wednesday, November 4, 1998, as Marjan Mazza appreciation day by the Board of County Commissioners of Broward County. Dr. Mazza also received the 1998 state of Florida Historian of the year award, and recognition from the Naval Air Station,Fort Lauderdale Historical Association. Dr. Mazza currently teaches at Embry-Riddle Aeronautical University Worldwide.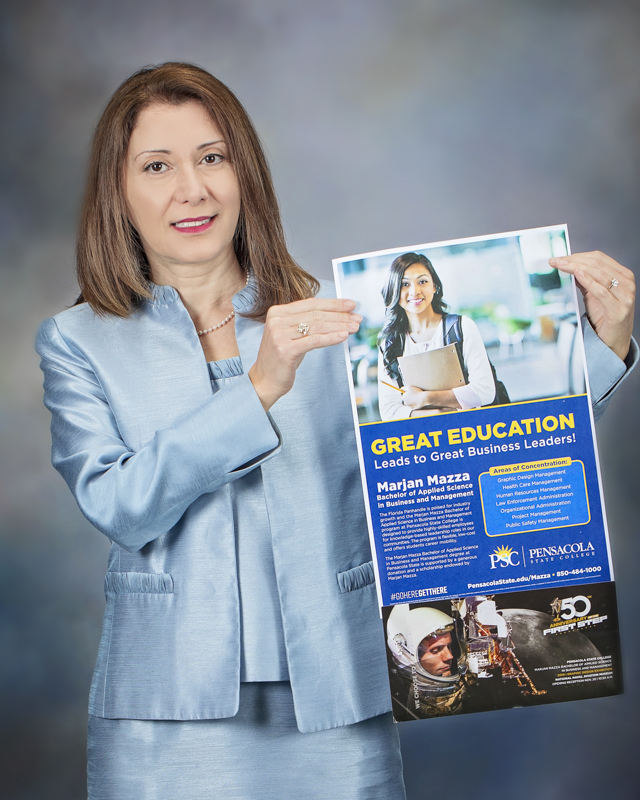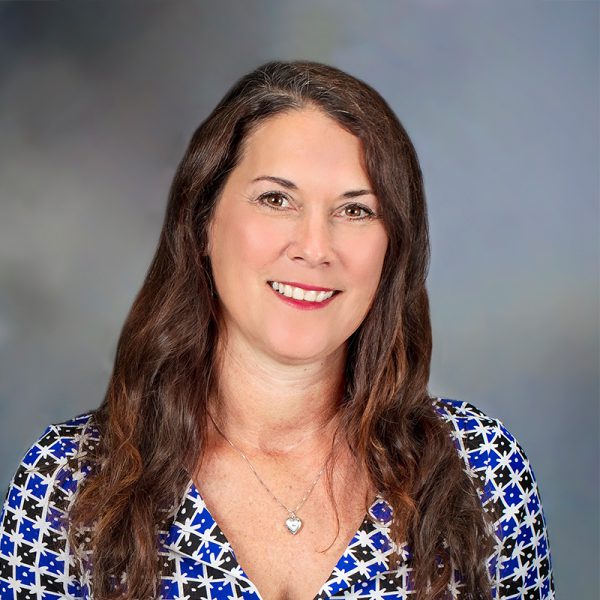 Jenn Cole
Holiday Experience Chair, Governor Since 2013
A Pensacola State College Alumna, Jenn Cole's commitment to the community, is obvious from her tenure of service on the Pensacola State College Board of Governors. In addition to this role, she is a member of Impact 100, serves on the steering committee for the Council on Aging's fundraising Gala and supports the Independence for the Blind. Ms. Cole lives in Gulf Breeze and works as a full-time realtor for Paradise Coastal Realty, and continues to use her skills from the PSC surgical technology program by working part-time at the Medical Center Clinic. She enjoys the beach, boating, and traveling and considers herself blessed to be a part of this community. Jenn is a member of the National Association of Realtors, the Pensacola Association of Realtors (PAR).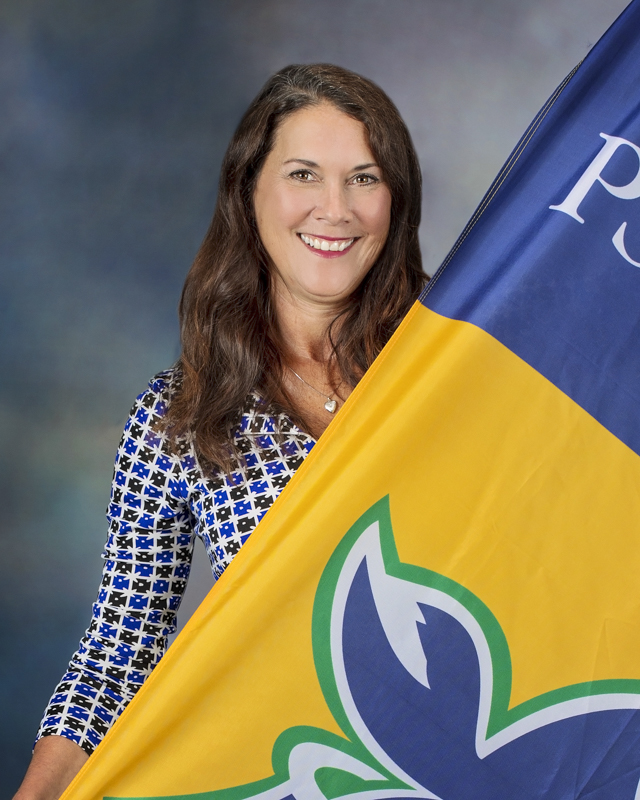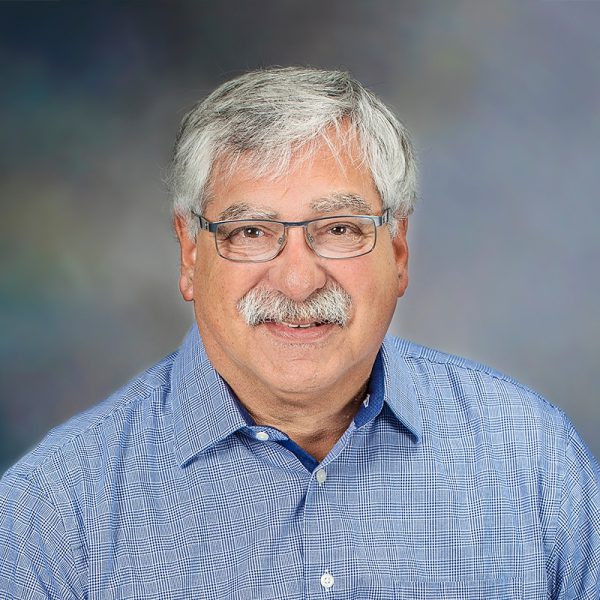 Gerry Goldstein
At-Large Executive Committee Member/PSC Quail and Pheasant Hunt Chair, Governor since 2013
Gerry Goldstein's educational background includes a BSBA in Finance from the University of Florida and an MBA from the University of West Florida. He spent more than ten years on Wall Street in various roles within the investment banking community. In his early years, Mr. Goldstein was a short-term money trader specializing in BA's, CD's, Treasury Bills. He also specialized in using the Euro Dollar futures market to hedge cash positions and collaborated with team members to build two government-trading operations. His last position was with Merrill Lynch at its headquarters in New York on the institutional sales desk, specializing in short term money instruments. Returning to Pensacola in the early 80's, Gerry started multiple businesses, including one of the largest printing businesses in the southeast, which supplied print to the US Government Printing Office. During this same time, he designed an online system to deliver printing contracts from the US Government and State agencies to printers throughout the US. Currently, he owns two companies, Salomon-Goldstein Properties LLC, which specializes in commercial real estate brokerage and Goldstein Properties which owns and manages commercial buildings. He has been active in promoting economic development in both Santa Rosa and Escambia counties for more than ten years and sits on multiple boards, including Center for Innovation and Entrepreneurship, Board of Governors at Pensacola State College, Santa Rosa Medical Center, and Rebuild Northwest Florida. Gerry Goldstein is currently a Visiting Instructor for University of West Florida teaching in the MBA Department.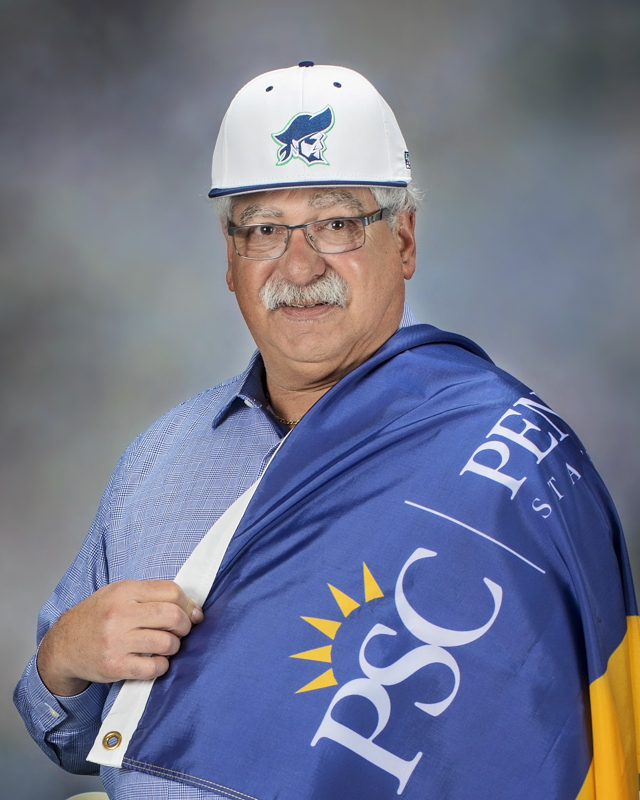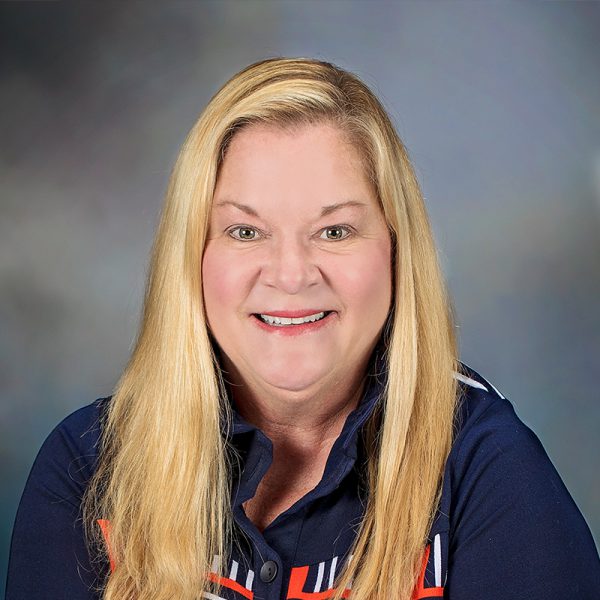 Sharon Hess Herrick
Chair of Big Break Golf Tournament, Member since 2007
Sharon Hess Herrick has more than 25 years as an independent FL/AL real estate broker/owner of Hess Realty Group, LLC (est.1994). Prior to kicking off her entrepreneur venture, Sharon succeeded in a 13-year local banking career as a commercial loan officer. Hess spent the first 7 years of her business financing large scale income-producing properties in the bond market as a mortgage broker. Later shifted into a full service residential and commercial sales as well as development consultant and estate property liquidation sales. Sharon and her husband own and operate Sun Farm Energy (Est. 2011), a commercial and residential installer of solar as well as EV charging stations and power walls(est.2000). In 2000, they opened, Coastal ICF (insulated concrete form construction) both licensed in FL and AL. Sharon is a graduate from Tulane University School of Business BSM and UWF MBA, and LEAP Alumni Class 1984. Sharon serves on the Baptist Health Care Foundation Board, PSC Board of Governors, Past President and Treasurer of the Pensacola Children's Chorus, past Trustee and finance chair of the UWF Board of Trustees. She serves on the UWF College of Business Advisory Board and is a current member of Fiesta of Five Flags Forces, Pensacola Yacht Club, Merry Makers Krewe and First United Methodist Church. Sharon and her husband, Doug, reside in East Hill and have a daughter attending Auburn University. In her free time, she enjoys boating, gardening, fundraising, estate sales and her pups.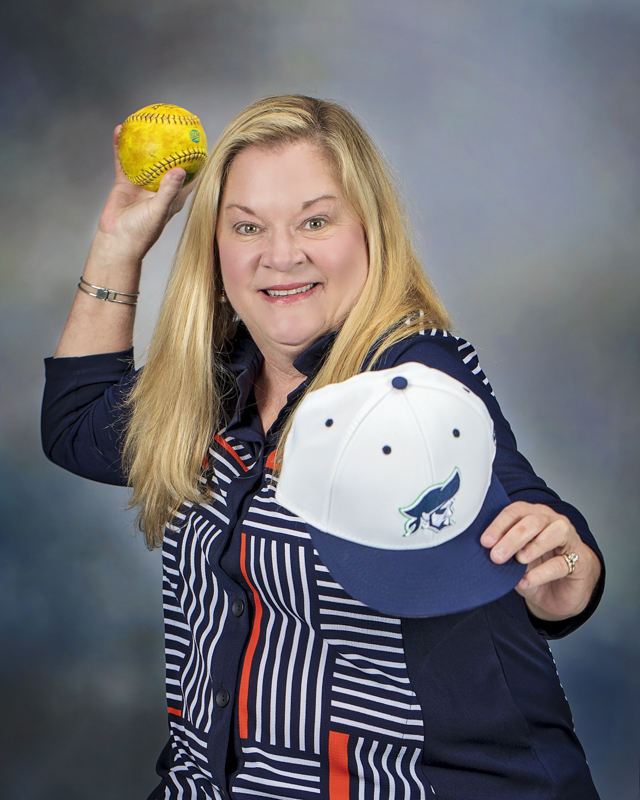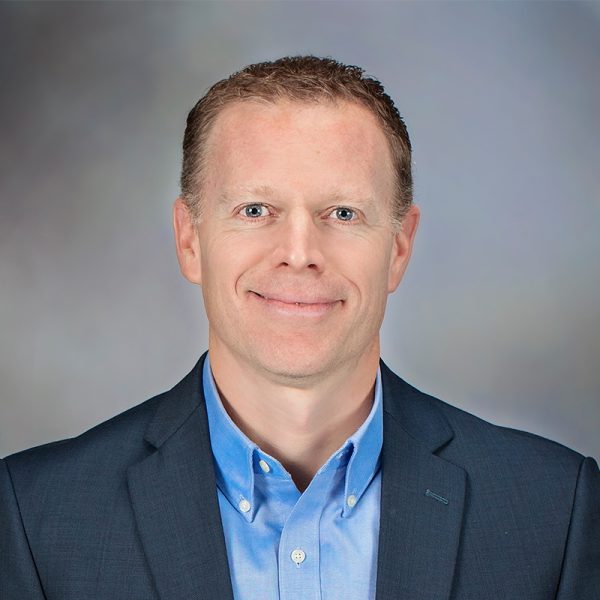 Alan Nickelsen
Bylaws Committee Chair, Governor since 2016
As an Executive VP and the Commercial Banking Manager for Synovus Financial Corporation, Alan is a rarity: a seventh-generation Pensacolian. A graduate of Birmingham-Southern College, he started his career over 20 years ago as a Middle Market banker at SouthTrust Bank in Birmingham. He returned to Pensacola as a commercial banker at Wells Fargo Bank in 2006, covering the Florida Panhandle. Since joining Synovus in 2015, he has worked with our business and commercial clients in Escambia and Santa Rosa counties. In his free time, Alan enjoys traveling, exercising and sports. In our community, Alan is quite active as the Past Board Chair for YMCA, Member and Past Treasurer for Fiesta of Five Flags, The Bylaws Chair for the Pensacola State College Foundation, Member and Past President for the Five Flags Rotary Club, President of the Northwest Florida Gator Club and a Board Member for the Sacred Heart Health System. Alan is married to Mollie, and has two children, Wells and Thomas.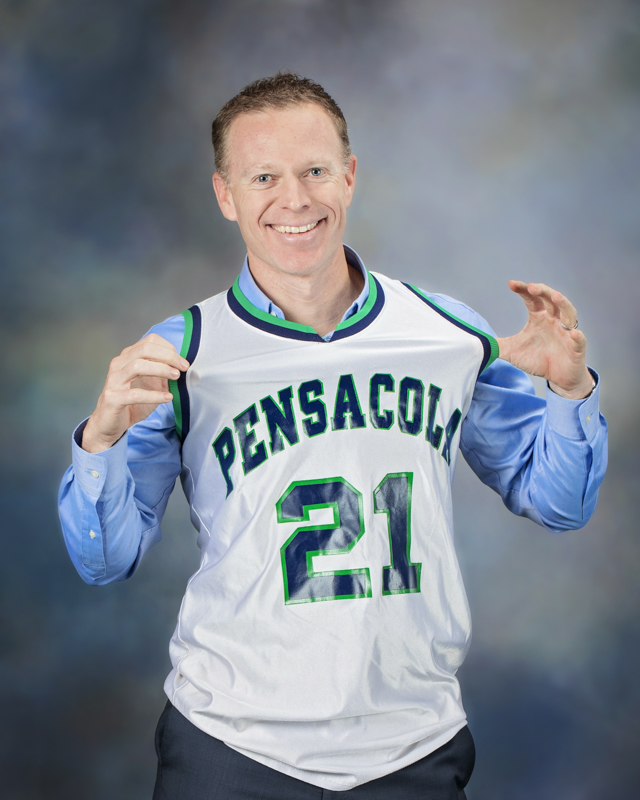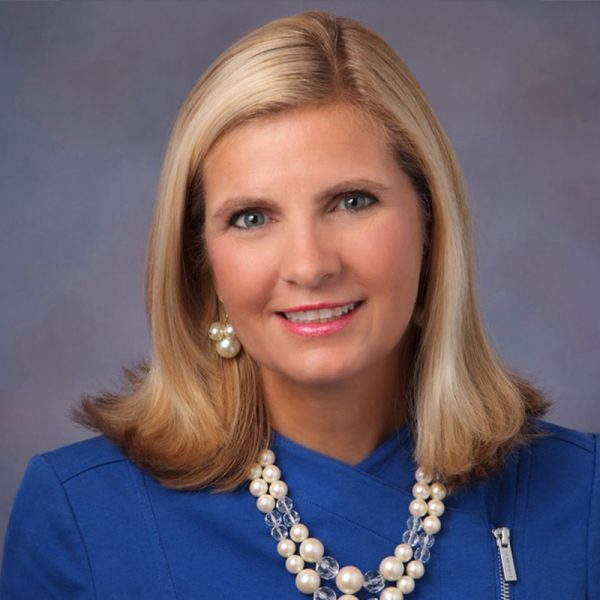 Rebecca "Becca" Boles
Governor since 2020
Becca Boles joined Gulf Power in 2013 as the Corporate Communications Director. She is responsible for leading the strategic communications plan of the company through customer, media, employee and investor engagement. She also leads the Change Management organization of Gulf Power. Becca has a strong background in Marketing and Customers Service. Before joining Gulf Power, Becca was the Marketing Director of the Pensacola News Journal and the publisher of its local women's magazine, Bella. She began her professional career in retail and was the general manager of two McRae's department stores located in the Florida Panhandle. Becca is passionate about giving back to her hometown of Pensacola. She is a member of Five Flags Rotary, past president of WSRE Board of Directors, past president of the Autism Pensacola Board of Directors and a member of the Studer Community Institute Board of Directors. Her heart for missions has taken her on eight mission trips to five different countries including Kenya, Liberia, Haiti and Costa Rica. Becca attended Pensacola State College and graduated from Florida State University with her bachelor's degree in Marketing. She is married with two children and enjoys any activity that includes a beach, a bike or a boat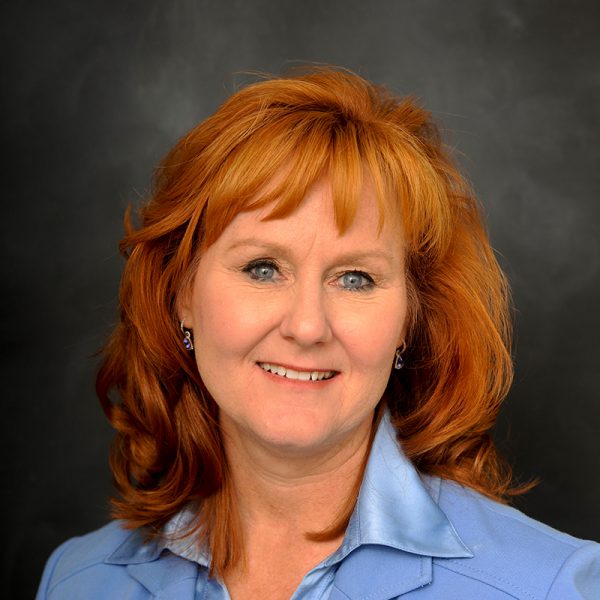 Pam Caddell
Governor since 2002
Pam Caddell is the President of Gulf-Atlantic Constructors, Inc. She was born and raised in Pensacola and Gulf Breeze and attended PJC from 1980-1982. While at PJC, Caddell was involved with Student Government as a Senator and then as a Vice-President. After graduation from Auburn in Civil Engineering, Caddell moved to Knoxville, TN where she began working as an Environmental Engineer with a Department of Energy contractor. She decided to further her education at the University of Tennessee and received an M.S. in Engineering Management. In Tennessee, she spent 12 years working for several engineering firms as a project manager on various environmental projects. The work involved the remedial design of Hazardous and radioactive waste sites. When the opportunity to work in the family business arose, she moved back to Pensacola and became part of the management team leading Gulf-Atlantic Constructor, Inc. Pam is grateful to be back in Pensacola running the construction company that does asphalt, concrete and site work. She enjoys spending time with family and traveling with her husband. Caddell has become involved with the Board of Directors at the Building Industry Association and the Association of General Contractors.She is a member of the Committee of 100 and a volunteer for the Mentor-Protégé Program through the Pensacola Chamber of Commerce. A graduate from Leadership Pensacola (LEAP) she was involved in the class project that sponsored a Health and Wellness Day for the Front Porch community.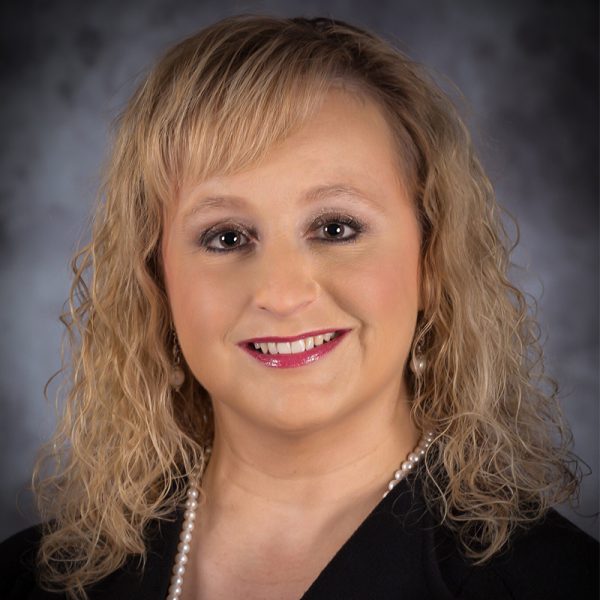 Candice "Candi" Carroll
Governor since 2020
Candice Carroll serves as the Chief Operating Officer for West Florida Healthcare. Candice joined West Florida Healthcare from HCA Riverside Regional Medical Center, a 450 bed medical center, Trauma II & 126 bed Psychiatric Hospital, in Newport News, VA, where she served as the COO/CNO. Candice first joined HCA in 1997 at Lewis Gale Medical Center as a Staff Nurse and Charge Nurse. Over the next 13 years at Lewis Gale, Candice achieved many successes that led to her further development as a Forensic Nursing Coordinator, Director of Emergency Services, Critical Care Administrator and Assistant CNO. Candice relocated to Terre Haute, Indiana as CNO for HCA Terre Haute Regional Hospital in 2010. Candice then served as CNO at HCA Coliseum Health System in Macon, GA.
Damaris Gonzalez
Governor since 2020
Damaris Gonzalez grew up in Pensacola and Mobile. She has lived in Pensacola since 1972. She is married to Dan Gonzalez and has two children and five grandchildren. She started her banking/credit union career over 36 years ago. Currently, she is the Marketing Manager at Central Credit Union of FL where she has worked for 20 years. She supports Pensacola State College Foundation by serving on the Holiday Experience committee and is a Central Credit Union/ PSC Corporate Sponsor. She has served as an Ambassador for the Greater Pensacola Chamber since 2005. Damaris is active in the community volunteering for various charitable causes such as Miracle League, Manna Food Bank, Habitat for Humanity and more.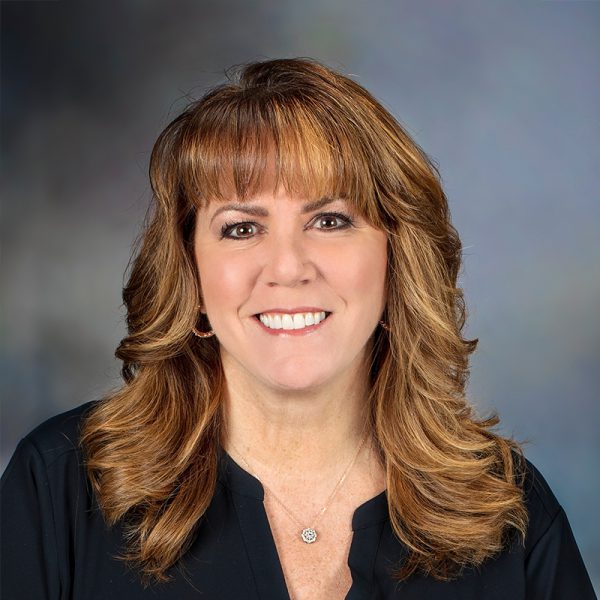 Pamela "Pam" Hatt
Governor since 2020
Pam Hatt
is actively committed to her community, volunteers on the advisory board for the USO of Northwest Florida, is an advisory board member of the Pensacola Chapter of the Navy League, serves as a board member for the Jerry Maygarden Center for Financial Literacy at the University of West Florida, a UWF Executive Mentor for the College of Business, a Big with the Big Brothers and Big Sisters of Northwest Florida School to Work Program, a Pensacola State College Foundation Board Member, past Treasurer of the Florida Public Relations Association - Pensacola Chapter and Board of Trustee for ARC Gateway, and actively supports and promotes Financial Literacy and her community wherever she goes.
Hatt
has more than 32 years of experience in the financial industry with more than 24 years in marketing and communications. She currently is the Vice President of Marketing at
Pen Air Federal Credit Union
, managing all aspects of marketing and public relation operations of the mid-size credit union with assets of $2B, and more than 113,000 members throughout Escambia and Santa Rosa Counties in Florida and Baldwin and Mobile Counties in Alabama.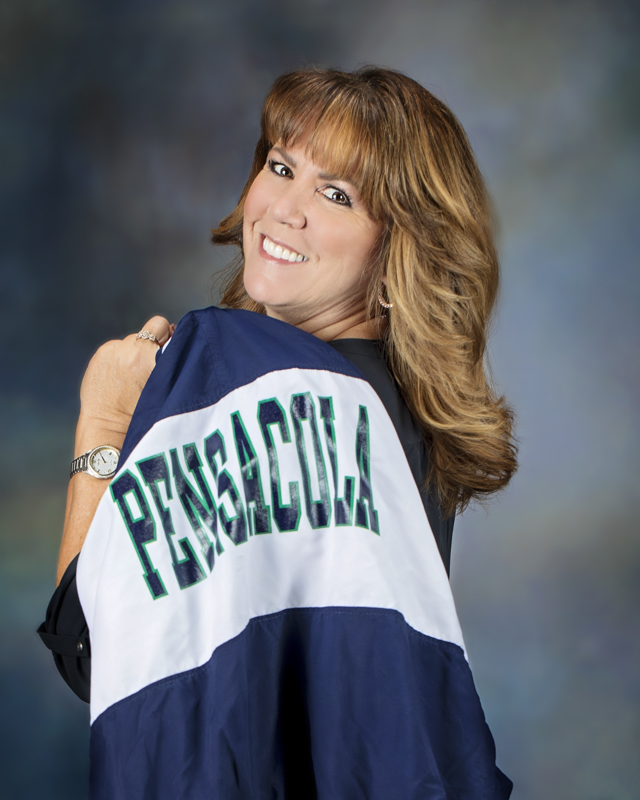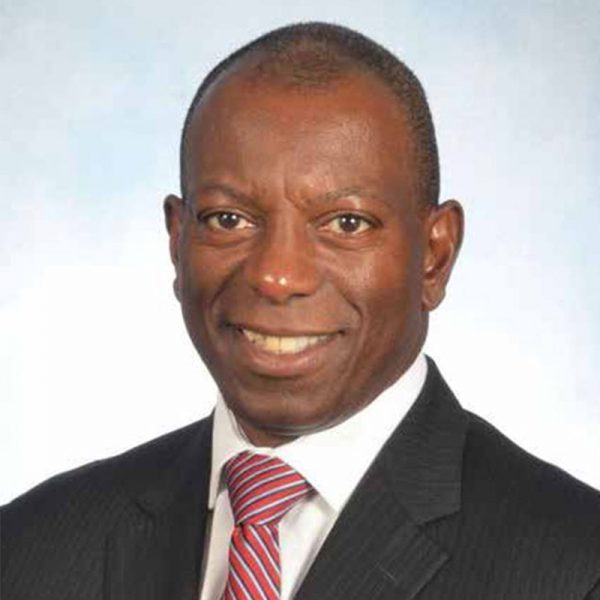 Keith Hoskins
Governor since 2017
Keith was born and raised in Parkville, Missouri and graduated from Missouri Western State University with a B.S. in Electrical Engineering Technology. He also holds an M.S. in National Resource Strategy from the Industrial College of the Armed Forces. Keith is the Chief Executive Officer for Navy Federal Credit Union. He is responsible for sales, marketing, operations, and economic development in the western district. His duties also include oversight of military affairs as it relates to Gulf Power's interest in reliability and sustainability of our military bases in Northwest Florida. Keith brings proven leadership to Gulf Power after his 27-year career as a Naval Officer in which his last duty was the Commanding Officer of Naval Air Station Pensacola. He is very active in the northwest Florida community as President of First Place Partners Escambia/Santa Rosa,a board member for the Pensacola Chamber, Gulf Coast Kids House, National Naval Aviation Museum Foundation Board of Trustees,and several other boards. Keith also volunteers in many civic activities that enhance the communities in northwest Florida.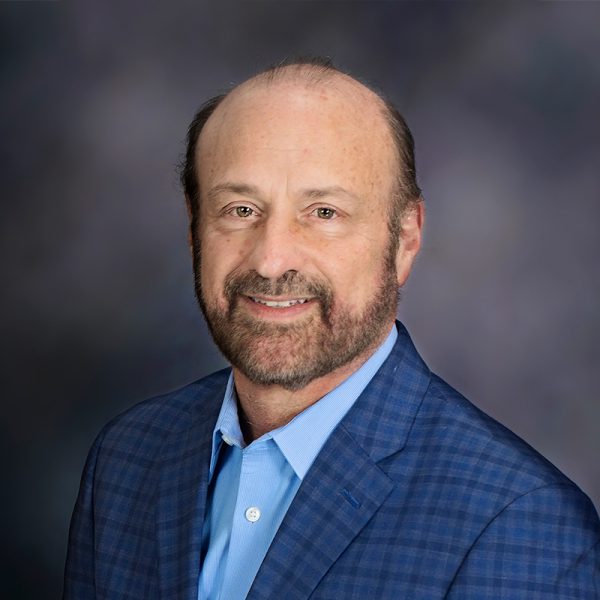 Dr. Thomas Lampone
Governor since 2013
Dr. Thomas Lampone is Florida Blue's Senior Medical Director for Quality and Provider Solutions. He is responsible for support, oversight, and leadership management of Florida Blue's clinical quality and multicultural health programs. Dr. Lampone also supports Florida Blue's value-based programs working with health systems and physicians to achieve quality based clinical metrics and outcomes. Dr. Lampone is board-certified in Internal Medicine and is on the clinical faculty at Florida State School of Medicine, and he continues to be clinically active. Throughout his career, he has been involved with many community and professional organizations. In addition to his service at PSC, he serves as a board member on the Council on Aging of West FL.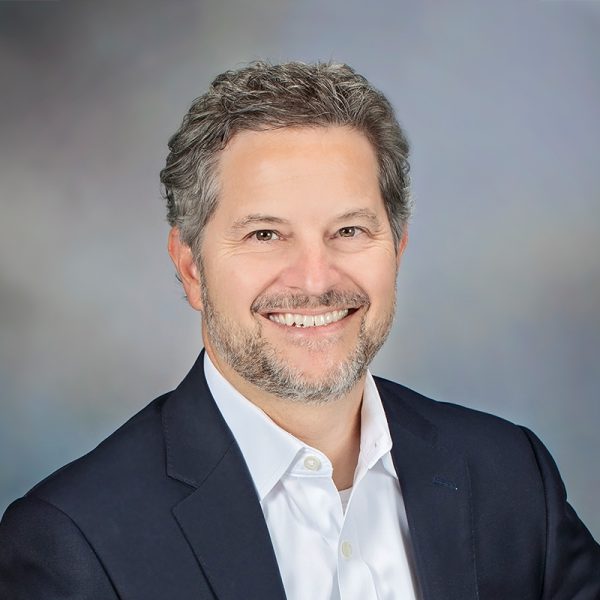 Kramer Litvak
Governor since 2004
Kramer Litvak is a Managing Partner with Litvak Beasley Wilson & Ball. Prior to attending law school, Kramer worked as a Legislative Assistant to United States Representative Earl Hutto. Kramer's community involvements include serving on the Pensacola State College Foundation Board of Governors and the Board of Directors of the YMCA of Northwest Florida, the Community Foundation of Northwest Florida, and the Pensacola Sports Association. He is the past president of the Northwest Florida Estate Planning Council and the past attorney for the Greater Pensacola Chamber.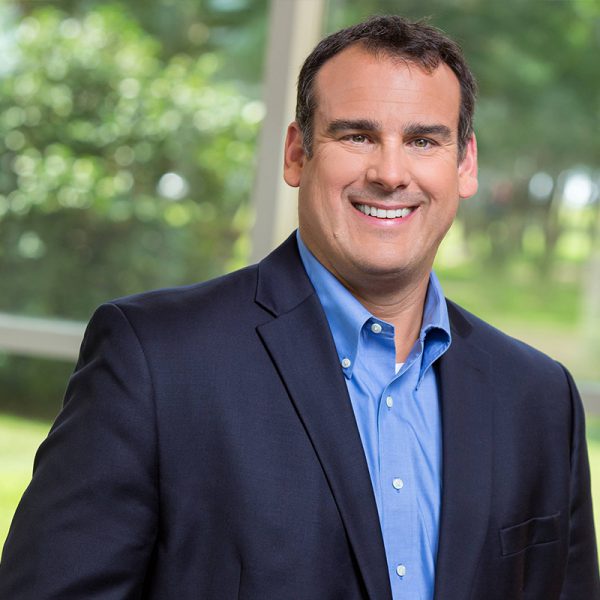 Scott Luth
Governor since 2015
Scott Luth serves as the President/CEO of Florida West, an Economic Development Alliance. In the last four years, Scott Luth has been the Senior Vice President of Economic Development with the Greater Pensacola Chamber of Commerce. Then in 2015, Luth established the Economic Development Department as a separate entity. This entity is now called FloridaWest Economic Development Alliance, a 501 c 6 organization whose sole mission is to create and expand economic prosperity in the Greater Pensacola area. He is responsible for Greater Pensacola's economic development strategy, which includes business expansion and retention, entrepreneurial development, workforce development, attraction activities to market the Pensacola region, and asset development. An Ohio native and a 1992 graduate of Mississippi State University with a degree in management, Luth is married with two children.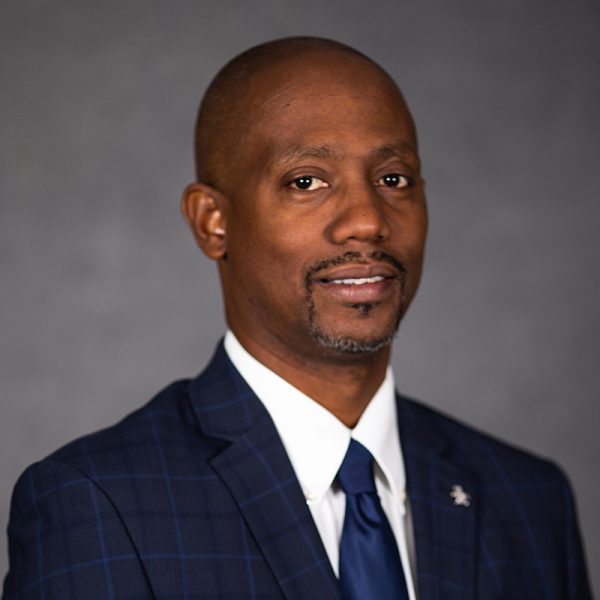 Lumon May
Governor since 2008
Commissioner Lumon May was first elected to serve as the commissioner for Escambia County District 3 in November 2012, and was appointed chairman from November 2013 through November 2014. Commissioner May currently serves as chairman of the Public Safety Coordinating Council and the Transportation Disadvantaged Coordinating Board. He is a member of the Southern Youth Sports Association, Community Action Program Committee, Inc., Juvenile Justice Council, and Council on Aging. A PJC Alumnus, this former PSA Board member and director of the Southern Youth Sports Association in Pensacola, was awarded the Admiral Kenneth L. Shugart Award. The honor is presented to someone who contributes to youth sports and seven core values. Commissioner May's parents taught him that he could change the world if he could change his neighborhood. Applying that lesson to life, Commissioner May has served area youth through sports and academics for more than 25 years. Lumon is currently serving on the Selection Committee for the PSC Foundation Board of Governors. Commissioner May and his wife Tammie have two children, Armoni and LJ.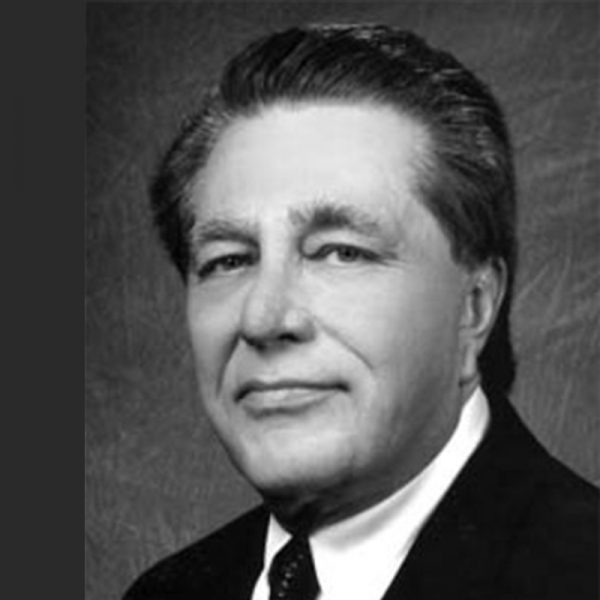 Jim Reeves
Governor since 2006
Jim Reeves is a Pensacola real estate attorney, developer and former politician who served in the Florida House of Representatives from 1966 to 1972 and on the Pensacola City Council from 1977 to 1983. He has been a principal in a number of high-profile real estate ventures, including Aragon and Hawkshaw Village. His community involvement is broad and as the Irish Politicians Club founder, he has been instrumental in the success of many generations of Pensacola leaders. He is recognized as a catalyst for change. Mr. Reeves was selected for the top spot in the 2018 Power List, just one more accolade in the litany of honors that tell a story of his influence. Pensacola State College has been the recipient of Reeves time and considerable influence. Most recently, Reeves was responsible for the establishment of the Molly McGuire endowment that supports student scholarships for those attending the college's culinary institute. Annually, Reeves uses his influence to ask members of the IPC to donate $100 to grow this fund. In addition to the time Reeves dedicates to the college, he is also active on the boards of the Institute for Human and Machine Cognition, Pensacola Cultural Center, Pensacola Jaycees, Gulf Breeze Rotary, and the Downtown Improvement Board. He serves as a trustee for the Gonzalez United Methodist Church and the Community Maritime Park Associates. In most roles, Reeves has served as chairman or president of the organization for which he volunteers his time.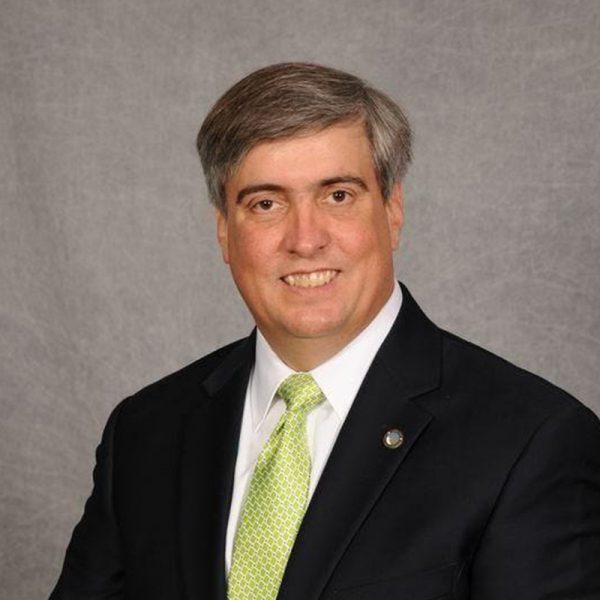 Mayor Grover Robinson IV
Governor since 2000
Commissioner Grover C. Robinson, IV is a seventh-generation Pensacolian who currently serves as Escambia County's District 4 Commissioner. Robinson has served on the county commission since 2006, and was appointed chairman in 2010 and 2016. He has also served as chairman for the Florida Gulf Consortium. In addition to his role as a County Commissioner, Robinson is the president and broker of Grover Robinson and Associates, where he has worked as a commercial real estate agent since 1997. Prior to that, he spent five years in commercial lending with AmSouth Bank in Birmingham and Pensacola. His past services include president of the Florida Association of Counties from 2014-15, 2016 class member of Leadership Florida and National Association of Counties at-large board member. Robinson is actively involved in the community, serving as a current or past board member for the Pensacola State College Foundation, Junior Achievement of Northwest Florida, United Way of Escambia County, Baptist Health Care Foundation, Christ Church Episcopal Parish and more. He and his wife Jill have two children, Grover V and Anna Lowrey.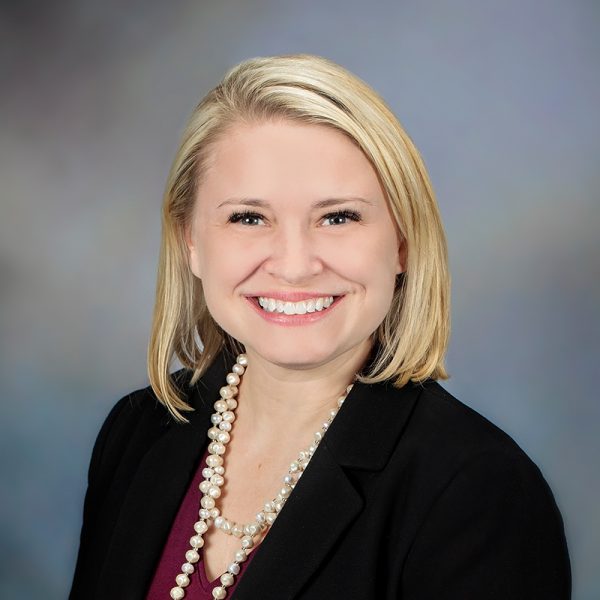 Kerry Anne Schultz
Governor since 2010
Kerry Anne Schultz is a partner with Fountain, Schultz & Associates, P.L. She graduated Summa Cum Laude as Valedictorian with a Bachelor's degree in both History and Political Science from Oklahoma City University in 1998. Ms. Schultz also earned her Juris Doctorate with honors from Thomas M. Cooley School of Law in 2000. While attending Oklahoma City University, Ms. Schultz was the student body president, a member of Blue Key, Phi Eta Sigma National Honor Society, the 1998 All-USA Academic Team, an Oklahoma State Rhodes Scholar Finalist (1998), a Truman Scholar Finalist (1997), and an Oxford Service Learning Scholar(1997). Ms. Schultz is active in the community and is serving or has served on the boards of Junior Achievement of Northwest Florida, Inc.; Pensacola Little Theatre, Foundation; Gulf Breeze Rotary; Early Learning Coalition of Escambia County; Navarre Beach Area Chamber of Commerce; Better Business Bureau of Northwest Florida; and the Navarre Beach Area Chamber of Commerce Foundation; Sacred Heart Foundation. She chairs the Fundraising Event Council for the Board of Governors of Pensacola State College and is a Commissioner on the Florida Volunteerism and Community Service. She was selected as a 2009 and 2010 Rising Star Florida Super Lawyer. She was awarded 2018 Gulf Breeze Rotary Citizen of the Year.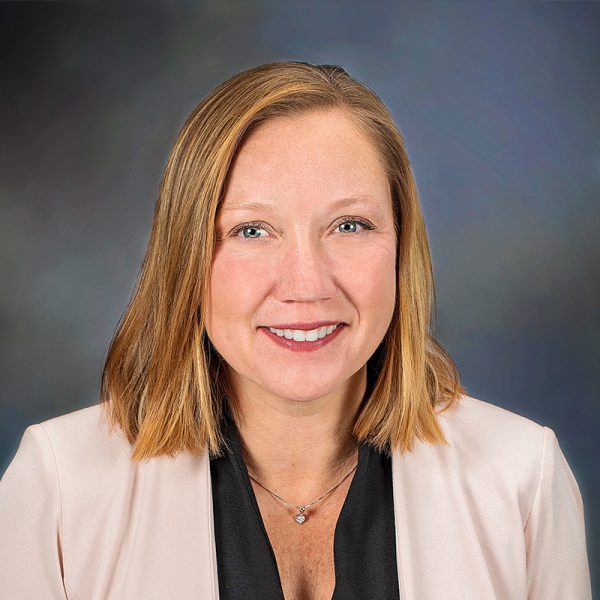 Chandra Smiley
Governor since 2020
I was given the opportunity and honor of serving as Community Health Northwest Florida's (formally known as Escambia Community Clinics, Inc.,) CEO in November, 2015. I graduated from Auburn University in 1997 with a Bachelor's Degree in Social Work, and received my Master's Degree in Social Work from Florida State University in 2000. I joined Escambia Community Clinics in 2007, and throughout my tenure worked in the areas of Social Services, Community Outreach and Resource Navigation, Clinical Services, Grants, and Business Development. My professional experience spans various arenas of the Social Work profession including school readiness programs, hospitals, homeless, and people with disabilities. A past member of the Board of Directors of the EscaRosa Coalition on the Homeless and the Partnership for a Healthy Community. Currently serve on the Board of Director for the Florida Association of Community Health Centers, member of the Executive Committee, Membership Committee and North Regional Representative. My desire to serve on the PSCF Board of Directors stems from a passion in supporting access to those who wish to further their educational capacity through continued education. I believe in a "grow your own" philosophy both from a business and community standpoint. I would be honored to serve and support the Mission and Purpose of PSCF.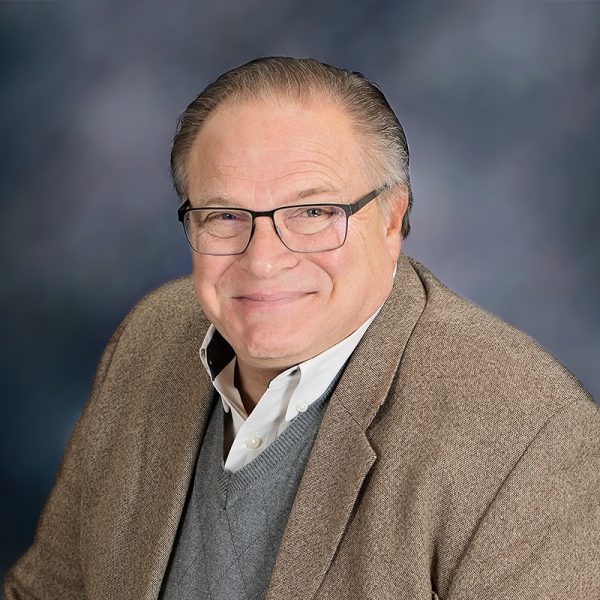 Gene Valentino
Governor since 2020
Placing the customer and community first has always been a fundamental principle of Gene Valentino's professional and personal life. This principle has motivated Gene to create several game-changing strategies, focusing on cutting edge technology as the key to success.A timeline of Gene's pursuit of his life follows: In 1982-1985, Gene was an Accredited Advisor of Insurance (AAI) and taught the insurance licensing courses at the Connecticut Independent Insurance Agents Association in Hartford, Connecticut. In 1988, Gene obtained one of the first rural cellular telephone company licenses from the FCC, and became President of Cellular One in Central California. His strategic growth plan resulted in the sale of the company for over $120-million in 1996. In 1999, Gene created Collector Solutions, Inc. (CSI) in Pensacola, Florida. Gene's focus at that time was online payment processing for the government, not-for-profit, and utility sectors. As acceptance grew with online payments, Gene expanded this payment processing technology to commercial sectors as well. By the end of 2015, his operation was processing over $5-billion in transactions per year. In June, 2016, CSI merged with Jet Pay Corporation. As Chief Strategy Officer, Gene focused on strategic mergers and acquisitions while seeking partner relationships, promoting geometric growth. The strategy expanded to HR & payroll, banking services, and credit card merchant services.His work in the community mirrors his successes in business. From 2006-2014, Gene Valentino served as County Commissioner in Escambia County Florida where he provided over $200 million of improvements in the county and designed the county's first economic development incentives through ordinances of law. Gene has also produced Hollywood films and has been a private pilot since 1975.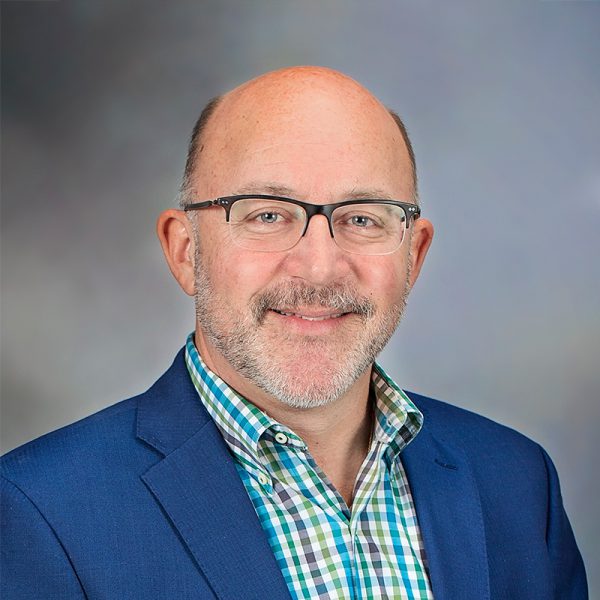 Bill Wein
Governor since 2015
Bill Wein, Chief Executive Officer of IMS ExpertServices, has been honored as the 2017 Professional Leader of the Year through the Pensacola Area Commitment to Excellence (PACE) Awards. As CEO of IMS ExpertServices (a global firm dedicated to connecting the world's best litigators to top subject matter expertise and expert witness talent), Mr. Wein has invested in the growth and prosperity of the company and its employees, clients, and stakeholders since its founding in 1992. One of the seven core values of IMS is to "give back in service to one another and community through time and treasure." Bill Wein and IMS employees contribute to various organizations such as United Way, Big Brothers Big Sisters, Pensacola Young Professionals, United Way, Chain Reaction, Ronald McDonald House, and Pensacola State College. Bill serves on the Feasibility Consultant Selection Committee for the Pensacola State College Board of Governors and is a sought-after community leader for his innovation and entrepreneurial spirit. He is a founding member of Innovation Coast and has spoken on various entrepreneurial insight panels for Gulf Coast Center for Innovation and Entrepreneurship (CIE), The University of West Florida Center for Entrepreneurship and EntreCon, to name a few. Bill was born in Columbus, GA, and attended the University of Colorado at Denver. Bill and his wife have two children.