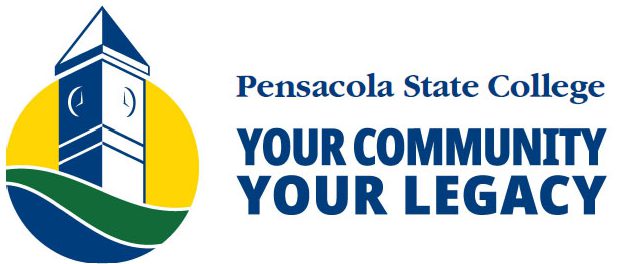 If you would like to find out how you can leave a lasting legacy at Pensacola State College, click here to find out more.
Every Gift Has a Story and Leaves a Lasting Legacy!
At Pensacola State College, the Foundation manages 271 scholarships that have been privately funded as a legacy that over 258 donors have helped create. Through these scholarships, 188 that are endowed, donors have supported the passions and interests of students who apply for financial assistance.
In 2019, the impact these donors created was felt by the 764 students who were helped with 1,117 awards that total $508,231.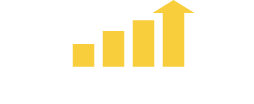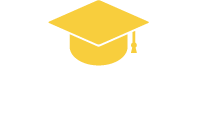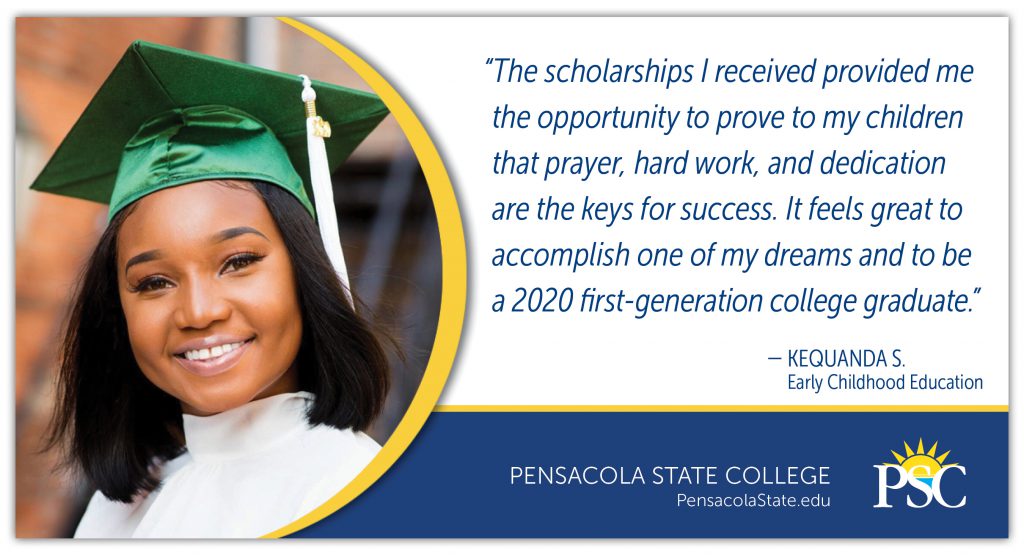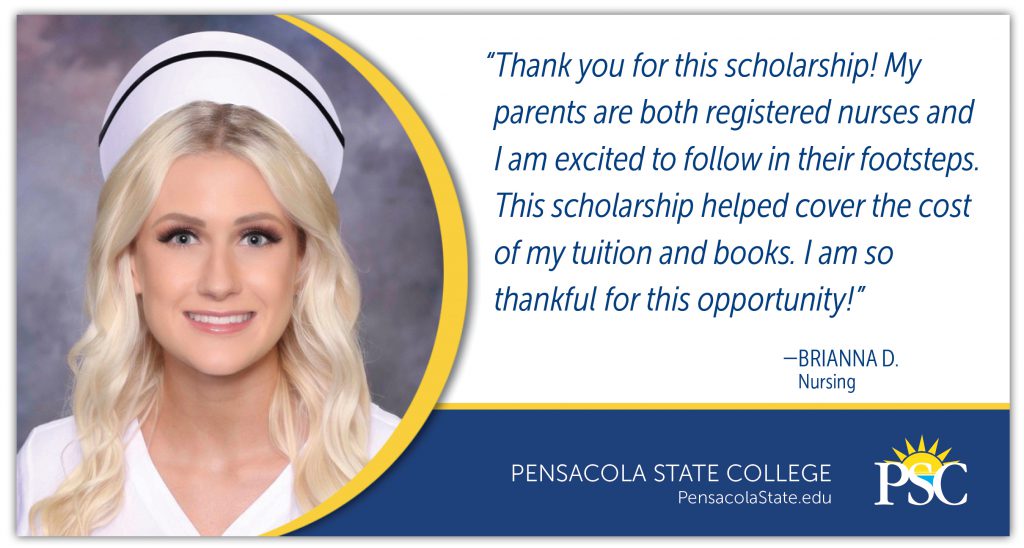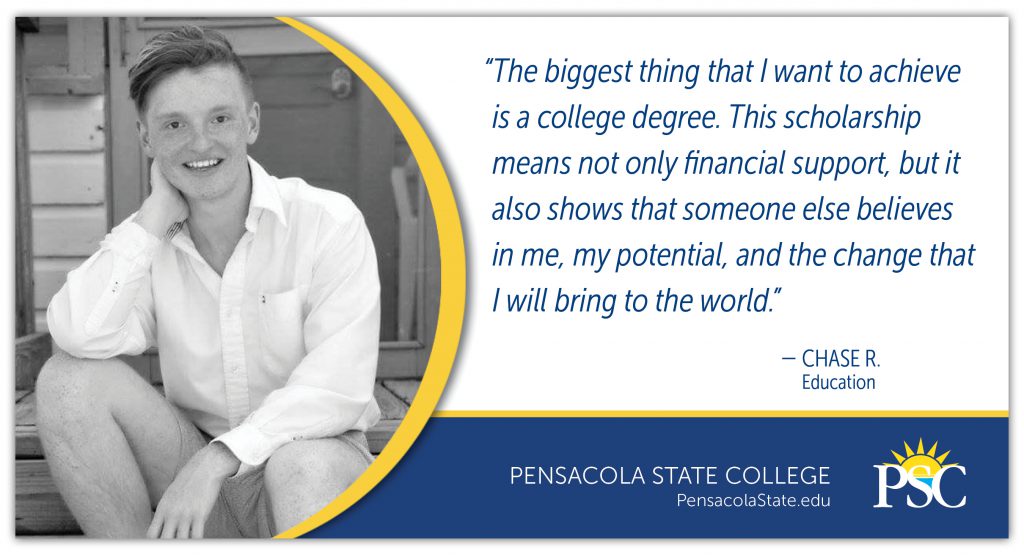 Molly McGuire Endowed Scholarship grows by $50,000 after McGuire's/IPC donation
"Warm and Friendly" was Molly McGuire's motto, and the adage remains the rule at McGuire's Irish Pub, which has long been one of Pensacola's most popular restaurants.
On Thursday, friends and family of Molly – the restaurant's and family's matriarch ─ brought plenty of warm, friendly feelings to Pensacola State College. They also brought a check for $50,350 that will grow the Molly McGuire Culinary Arts Endowed Scholarship and provide even more funds for PSC students.
Molly McGuire Martin died in 2014. Her husband, McGuire Martin, along with family members and friends in the Irish Politicians Club – a social club based at McGuire's Irish Pub ─ established the scholarship in 2015 in her honor.
With the latest donation, the endowment principal is now $350,350, making it the College's sixth-largest endowed scholarship.
Gene and Maureen Valentino's gift will propel PSC Entrepreneurship Program
Former Escambia County District 2 Commissioner Gene Valentino knows how to start a business. A successful entrepreneur, Valentino has founded numerous companies and even dabbled in film production.
Valentino hopes a gift to the Pensacola State College Foundation will help spur the growth of the College's Entrepreneurship Program, which began in 2018.
In January, Valentino and his wife, Maureen, gifted property in Chumuckla appraised at $250,000, as well as an additional $20,000 to PSC to support the Entrepreneurial Program. The College will eventually sell the 4-acre-plus property and use the funds to establish an endowed scholarship and program support for Business Entrepreneurship students in the Valentino name. Students also will participate in an entrepreneurship competition for the scholarships each year.
Recently the Valentinos were at the Pensacola campus when the College said "Thank You" by renaming a lecture hall in Building 10 in their honor.
Pensacola State College President Ed Meadows honored with Rotary award
Pensacola State College President Ed Meadows has been named the 2020 recipient of the Grover III Robinson Award by the Rotary Club of Pensacola. The award goes to the Rotary member who best exemplifies the Rotary Club's motto of "Service Above Self".
The award is named for Grover Robinson III, father of Pensacola Mayor Grover Robinson IV. Grover Robinson III was an Army veteran who fought in the Vietnam War and earned a Bronze Star. He also served in the Florida House of Representatives for 14 years and was a former Rotary Club of Pensacola president. Robinson III, along with his wife Sandra Robinson, died in a helicopter crash in New Zealand in 2000. The Pensacola Rotary also gives an award named for Sandra Robinson.
"It's a humbling experience to receive this award," said Meadows, who has been a member of the Rotary Club of Pensacola for 12 years. He has been a member of four Rotary Clubs, including Rotary Club of Pensacola, over a 30-year period. "Rotary has the motto of 'Service Above Self' and has done a lot of great things in the world, including the almost complete eradication of polio." Polio eradication has been a goal of Rotary International since launching its "Polio Plus" project in 1985. The project has contributed nearly $1 billion to worldwide polio eradication efforts.