By Melissa Cole, Pensacola State College Foundation
On Thursday, October 5, fundraising powerhouse Holly Lang led the monthly Nonprofit Center training. Attendees learned ways they could achieve their year-end fundraising goals through effective planning and communication.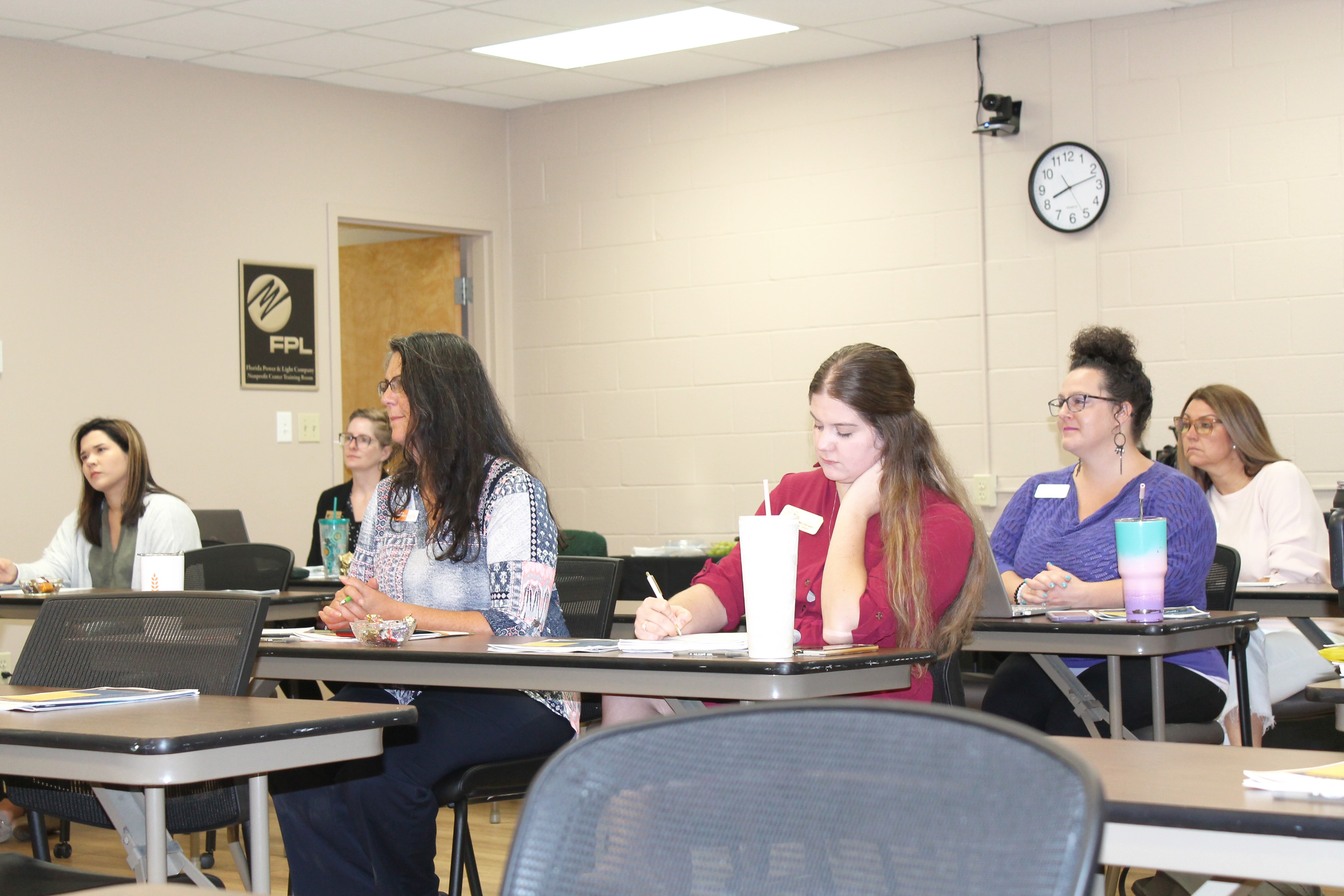 Participants praised the versatility of the information provided during the session.
"Holly Lang's presentation on Annual and Year End Giving was exceptional for its clarity, examples, and roadmap for entities developing a plan that don't currently have one," stated Ellie Hartsfield, Finance Director for Andrews Research and Education Foundation.
Holly began the day by providing an overview of the factors that affect giving. She explained the role that uncertainty plays in giving expectations, citing the past three years and disruption from COVID. To overcome the effects of uncertainty, Holly suggested that recognizing and knowing how to pursue opportunities is key.
Validating the need to plan a year-end giving campaign, Holly shared that, "roughly thirty percent of annual giving happens in December," and "the window between December twenty-ninth and December thirtieth accounts for ten percent of all annual donations."
Holly closed out the training by emphasizing the importance of digital communication, stressing the gradual shift towards mobile and online donations.
According to Holly, "Online donations comprise about twelve percent of all fundraising, with mobile donations being about a third of this online giving." As giving tendencies and a preference for online giving grows, communications and asks must match this transition. Communications should be short, concise, and easily accessible.
Attendee Serene Keiek, Director of Marketing for Opening Doors NWFL, applauded the training stating, "It's time 'we' rethink fundraising. Thanks for a great start."
For more information on upcoming training and workshop opportunities with the Nonprofit Center visit https://npc.pensacolastate.edu/upcoming-workshops/ or contact Genevieve Baughman at gbaughman@pensacolastate.edu or (850) 484-1568. Interested in getting the most out of the NPC? Click to view membership and nonprofit certification information now.