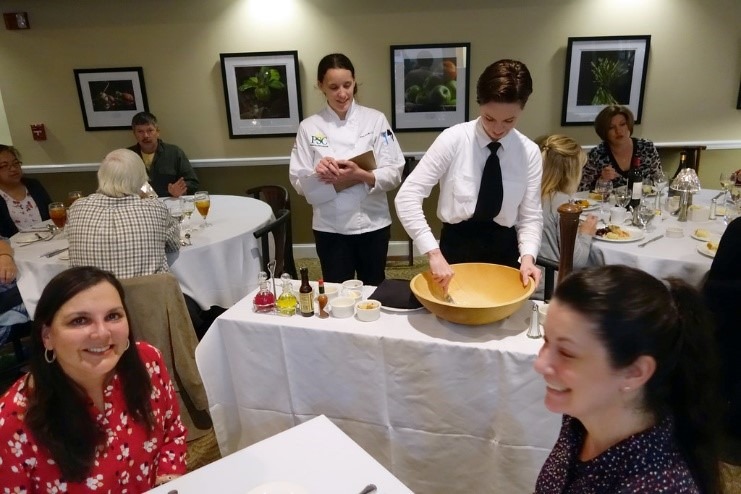 The Culinary Arts program will begin its much-anticipated, Lunch and Dinner Series, this Fall starting in late September.  This highly regarded culinary experience, that typically sells out in a couple of hours, allows students to show off their culinary and hospitality skills in a real-life restaurant environment, held in the Molly McGuire Martin Culinary Dining Room located in the PSC Delaino Student Center. You can make your reservations online when the system opens to the public on September 21st – click here for updates.
Tickets sell fast, but you don't have to miss out! Become a member of the Friends of Culinary Arts today, and you will receive advanced ticket reservations before it opens to the public. Not only is this a wonderful perk, but you will also be supporting a wonderful program that believes in the importance of the hospitality industry in our community.
For more information and to sign up for your membership today, click here – or call Veronica Miele, at (850)484-1567.