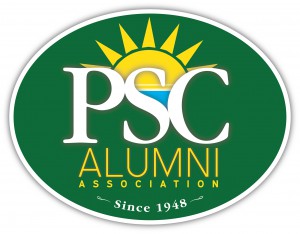 Peanuts, popcorn and PSC Pirates will be on the party deck for Pensacola State College Alumni Night at Pensacola Bayfront Stadium Friday, Aug. 8, beginning at 5:30 p.m. The Pensacola Blue Wahoos face the Jackson Generals at 6:30 p.m.
Sponsored by Margie Moore/Merrill Lynch, the new PSC Alumni Association kickoff event is free to the first 100 PSC alumni and friends who reserve a party deck pass online at http://alumni.pensacolastate.edu.
Each Margaritaville Party Deck pass is a $35 value and includes entry to the game and all-you-can-eat buffet of hot dogs and hamburgers, plenty of sides, desserts and drinks.
PSC President Edward Meadows, new Alumni Association Board and members, along with Pirates' coaches, will be on hand to welcome everyone and root for the Blue Wahoos. Alumni Night festivities also include the pre-game interview, first-pitch, "Play Ball" kid, 7th-inning stretch sing-along, and door prizes.
PSC alumni and friends of the college are encouraged to join the newly reorganized PSC Alumni Association at $25 per year and reconnect with fellow classmates. Founded in 1948, PSC is the oldest institution of higher education in the area and has surpassed more than one million class registrations over the past six decades.