Pensacola State College Foundation is pleased to welcome four new Foundation members to the Board of Governors! James "Jim" Benson, Hal George, Chief Eric Randall, and Charlie Sherrill are exceptional examples of what it means to represent an institution while selflessly serving the community. Taking a seat on the Board constitutes a commitment to excellence and active mindfulness that ensures the Foundation allocates generous donations of funds using donor intent to meet College needs. We are grateful to have them as part of our organization and know they will help further the positive influence the College has on the lives of PSC students. Learn about the new Foundation board members below!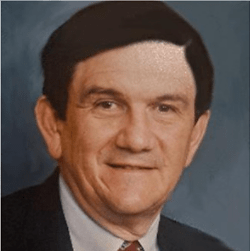 James "Jim" Benson
Jim Benson excelled in his thirty-one-year career at Eastman Chemical Company, Division of Eastman Kodak. He later moved to a startup law enforcement software company, SmartCOP. With a focus on helping young people succeed, he served as a tutor for students completing college applications and testing at the Academic Center for Testing, LLC. He has also served with Boys & Girls Club and Parks & Recreation, in Kingsport, TN.
He is married to Terry Benson; they have three children and seven grandchildren.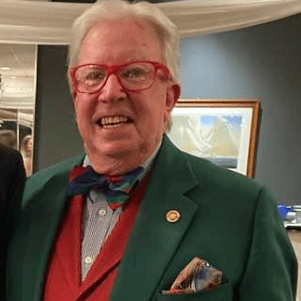 Hal George
Hal George is the Legislative Aide for Doug Broxson, Florida State Senator. He has held leadership roles in human resource management, where he demonstrated expertise in issues related to retail industry, labor relations, U.S. Family and Medical Leave Act (FMLA), interviewing, succession planning, and organizational development. He has a Bachelor of Science focused on Public Relations and Image Management from the University of Florida.
He is an active voluntary leader who has served the College and the community as President of the WSRE Foundation Board of Directors, Pensacola Little Theatre and ARC Gateway. In addition to his service on the Foundation Board, he currently serves on the PSCF Your Community, Your Legacy Campaign Cabinet.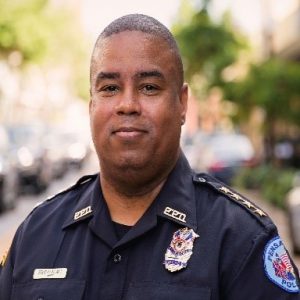 Chief Eric Randall
Chief Eric Randall is a 1991 graduate of Booker T. Washington High School in Pensacola, Florida. Immediately after high school, Chief Randall enlisted in the U.S. Navy where he served eight years as a mechanical engineer. During his Naval career, Chief Randall deployed with the USS Enterprise Battle Group to the Mediterranean Sea and Arabian Gulf in support of Operation Joint Endeavor and Operation Southern Watch. In 1998, he began his law enforcement career with Newport News Police Department in Newport News, Virginia where he rose through the ranks to Assistant Chief of Police and served in a variety of assignments until June 2021, when he was appointed Chief of Police for the city of Pensacola.
Chief Randall earned his Master of Science in Criminal Justice and Bachelor of Arts in Criminal Justice from Saint Leo University. He is a graduate of the 63rd session of the Police Executive Research Forum (PERF) Senior Management Institute for Police.  During his law enforcement career, Chief Randall has received numerous awards and commendations to include two Life Saving Awards, 2014 Homeless Outreach Collaborative Team Outstanding Community Service Award, 2012 William F. Corvello Leadership Award, 2010 United States Attorney Public Service Award, 2009 Federal Bureau of Investigation Top Gang Investigation (Dump Squad Investigation), NOBLE Criminal Justice Achievement Award, and the United States Attorney Award for Excellence in Management.
Chief Randall considers the opportunity to support the growing educational needs of the greater Northwest Florida community a distinct honor. Chief Randall and his wife, Barbara, have three children: Elizabeth, Eric Jr., and Jasmine.
Charlie Sherrill
Charlie Sherrill is a Market Executive for SouthState Bank. He is responsible for all business and commercial banking activities in Northwest Florida. A proud seventh-generation Pensacolian, he graduated with a finance and real estate degree from Florida State University and held various commercial banking roles with Hancock Whitney and Trust prior to joining SouthState. In the community, Charlie serves as director with the Home Builders Association of West Florida, advisor with Florida Small Business Development Center's Emergency Loan Program, and as the finance chair with Leadership Pensacola (2017). He also supports and is an active member of Rotary Club of Pensacola and Trinity Presbyterian Church. Charlie and his wife, Mallory, have four children and enjoy every outdoor recreation Pensacola has to offer.