Published November 14, 2023
Melissa Cole, Pensacola State College Foundation
For thirty-two years, the Rotary Club of Pensacola Suburban West has supported Pensacola State College students' dreams of higher education through its endowed scholarship.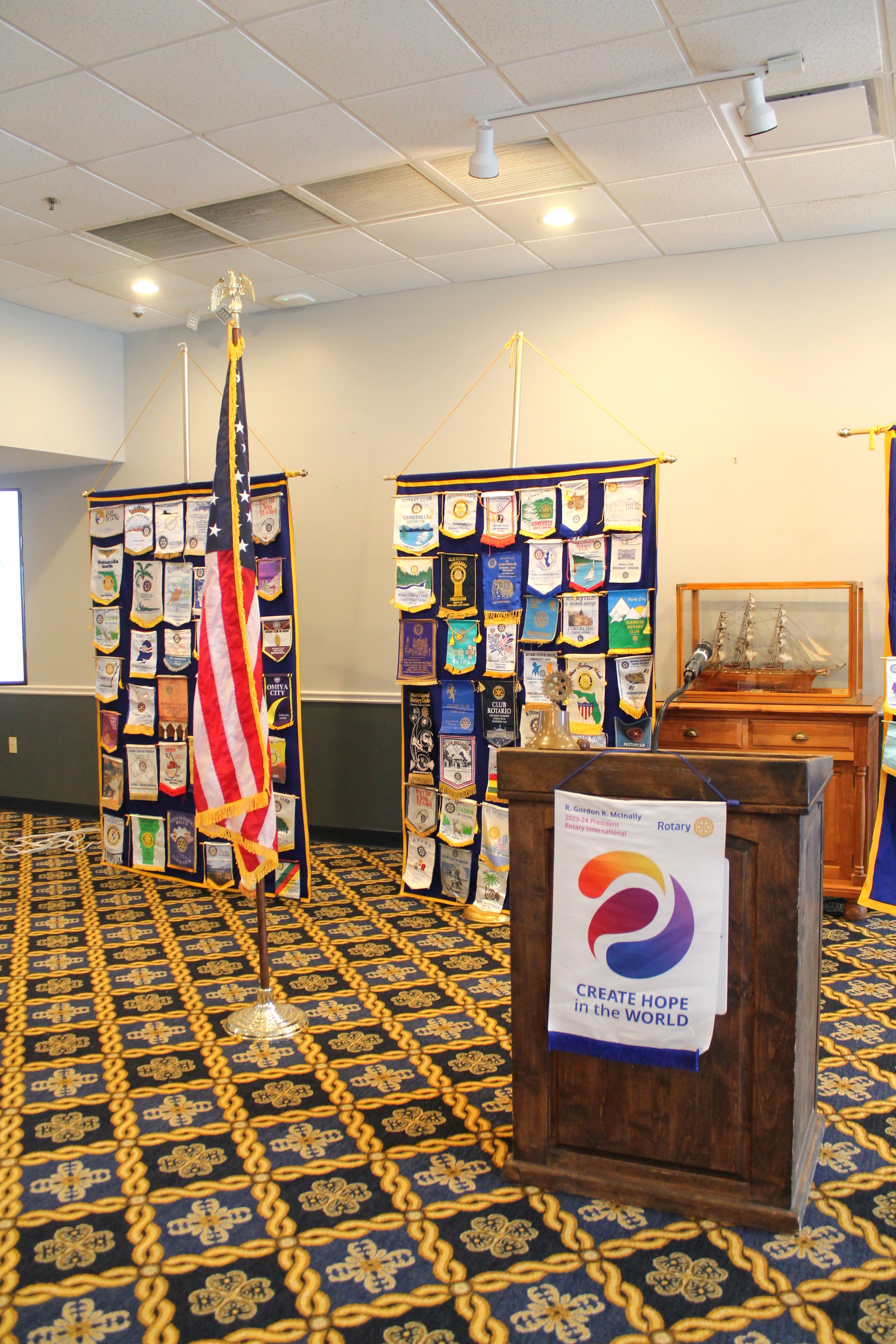 Established in 1992 with a $10,000 contribution from the Club, this endowment has tripled in size, now exceeding $30,000. Since then, students have benefitted from $29,386 in scholarship awards. 
This degree of support makes a tremendous difference for students who would otherwise struggle to balance the time and financial commitments of school with their existing careers, families, and responsibilities.  
Each year, the Suburban West Rotary Club hosts a scholarship luncheon to celebrate its scholarship recipients and the impact of its scholarship. Many of the Club's members, who are alumni of PJC and PSC, eagerly await the opportunity to learn about the latest happenings at Pensacola State College and the Pensacola State College Foundation.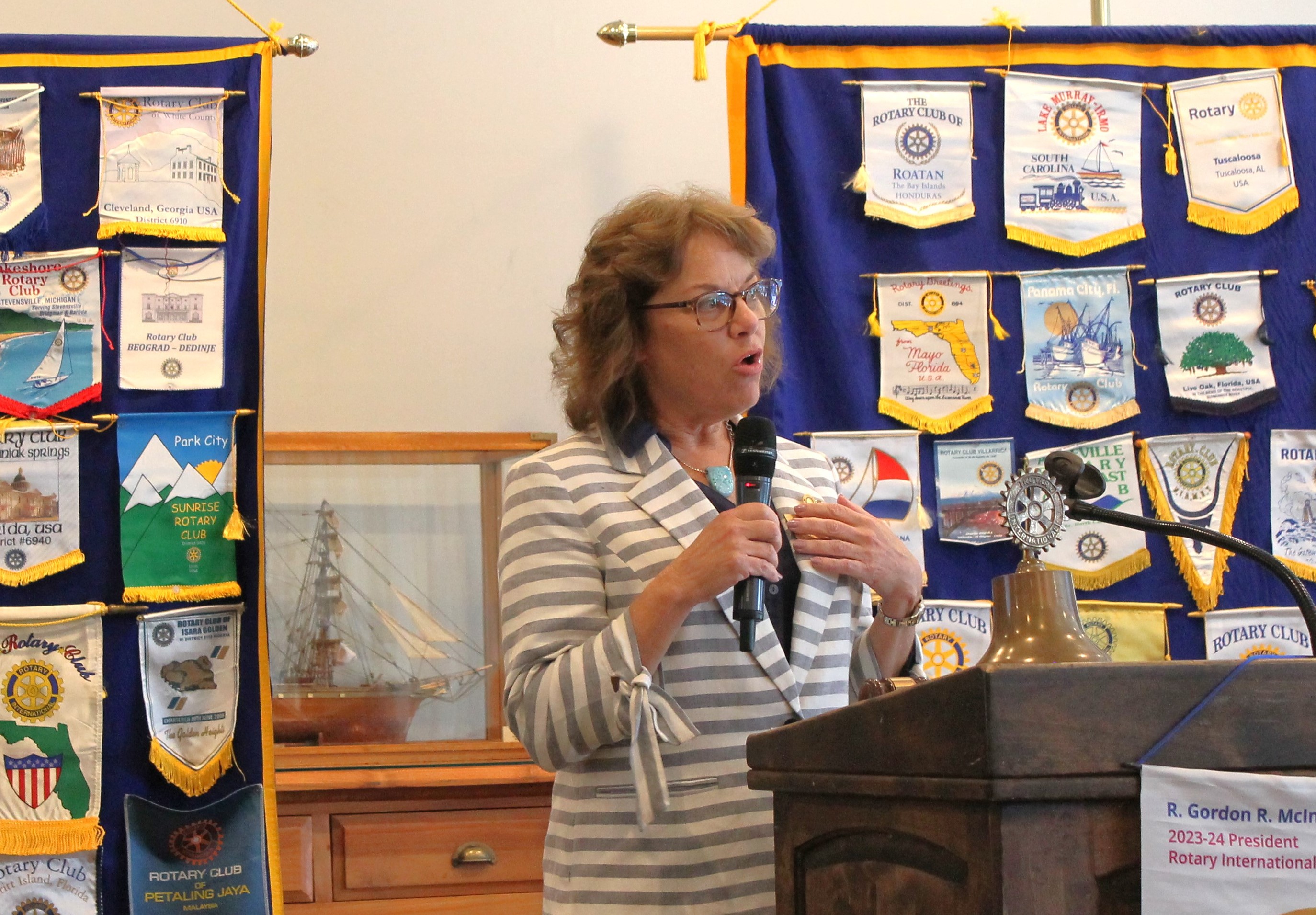 During this year's luncheon on November 9, Club President, Dr. Sandra Winborne, and Vice President, Audrey Preston, invited PSC Foundation Executive Director, Andrea Krieger and PSC Director of Foundation Scholarships, Mikenzie Francis-Opperman to communicate the impact that their scholarship has made on students in 2023. 
One of this fall's recipients, Ashley Johnson, shared the impact the scholarship makes on single mothers like herself. "It's hard to take care of my family and be able to pay for school or any extra activities for myself. I'm grateful to receive this scholarship support because it will allow me to continue accomplishing my goals." 
Another recipient, Amber Godwin, emphasized the relief that this scholarship provided during a challenging chapter of her life. "I'm a military wife and a hardworking mother to a one-and-a-half-year-old girl. With a change in duty stations, inflation, and separation from family, things have been difficult for us." 
Amber continued, "Thanks to the Club and its members, I should be able to graduate with my bachelor's degree in business management by Spring 2024." 
The Rotary Club of Pensacola Suburban West has provided recipients the hope and means to achieve their educational dreams.  
Learn more about the Rotary Club of Pensacola Suburban West here: https://www.facebook.com/subwest.rotary  
For more information about supporting scholarships at the Pensacola State College Foundation, such as the Suburban West Rotary Club Endowed Scholarship, please visit our website at https://foundation.pensacolastate.edu/opportunities-to-support-psc/scholarships/ or contact Director of Foundation Scholarships, Mikenzie Francis-Opperman, at (850) 484–1788 or mfrancis-opperman@pensacolastate.edu 
To apply for scholarships at Pensacola State College, please visit https://financialaid.pensacolastate.edu/scholarships/. If you are a student with questions about your financial aid or the scholarship application, please join the PirateQ here https://www.pensacolastate.edu/pirateq/ to be connected with the team member best suited to assist.