Published November 17, 2023
Melissa Cole, Pensacola State College Foundation
Ami-Lee Wilder was a devoted scholar at Pensacola Junior College with a bright future ahead of her. A member of Phi Theta Kappa Honor Society, a dual-enrolled student, a lover of literature, and an academic, the loss of Ami-Lee in 1990 left a profound impact on her parents, Harry and Martha Wilder.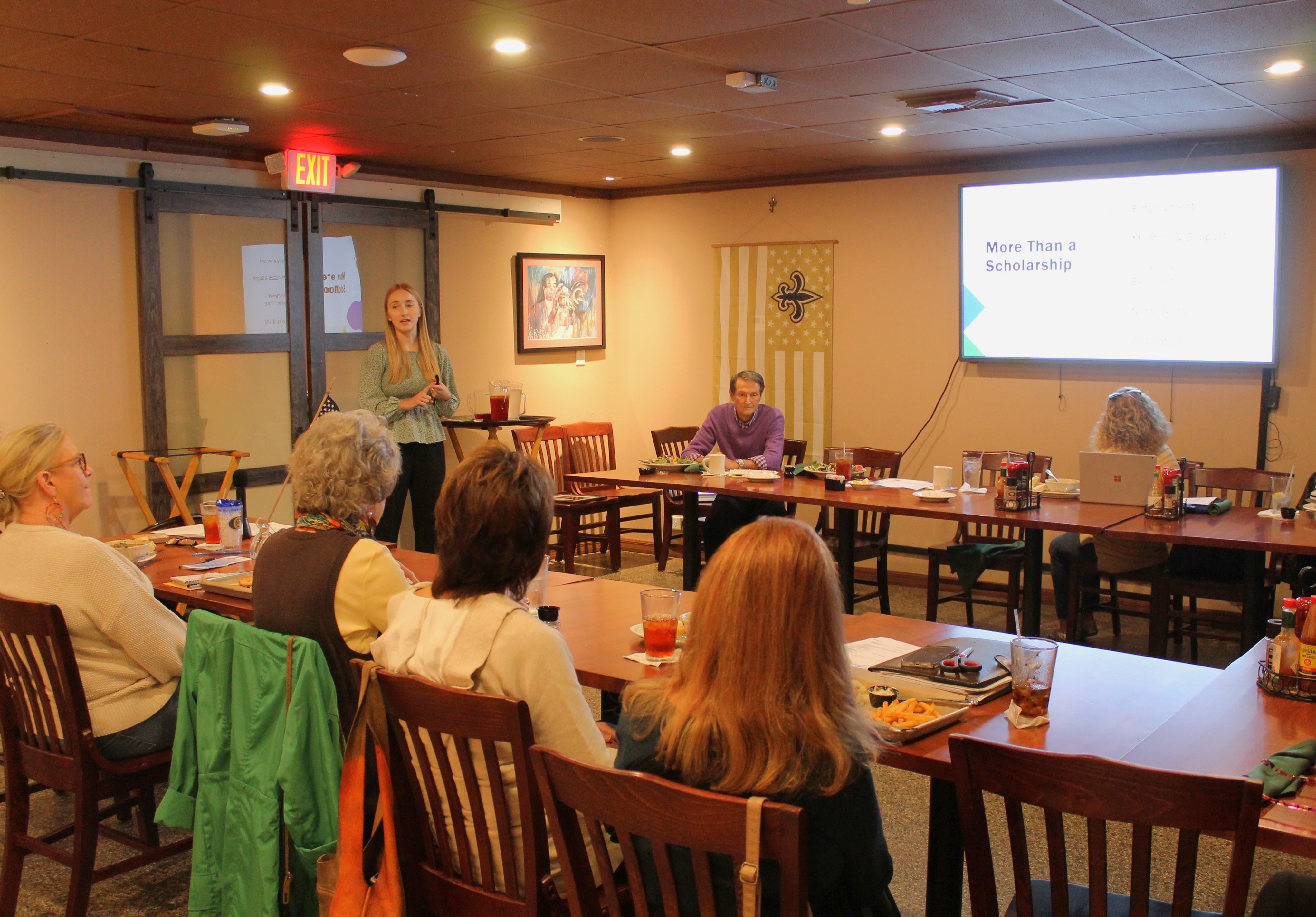 To help preserve her memory, spirit, and legacy, friends and family of Ami-Lee, members of the Liberty Sertoma Club, and the Wilders joined forces to establish the Ami-Lee Wilder Memorial Endowed Scholarship at Pensacola Junior College in 1991. 
Harry Wilder, Ami-Lee's father, and PSC Director of Foundation Scholarships, Mikenzie Francis-Opperman, shared Ami-Lee's story with members of the Liberty Sertoma Club on November 15 during an annual scholarship luncheon. Some current members of the Club, who remember former member, Martha Wilder, and her daughter, helped bring the scholarship to fruition over three decades ago. 
"Since 2002, the Ami-Lee Wilder Memorial Endowed Scholarship has provided $142,518 in funding to students," Mrs. Francis-Opperman shared.
The endowment's home at Pensacola State College allows it to service the College's unique blend of new, returning, and first-time students, a point that Mr. Wilder explained to the Club.  
"In over a thirty-year period, several hundred young people have been helped by Ami-Lee's scholarship," stated Harry. "Several hundred not-so-young people have been helped as well."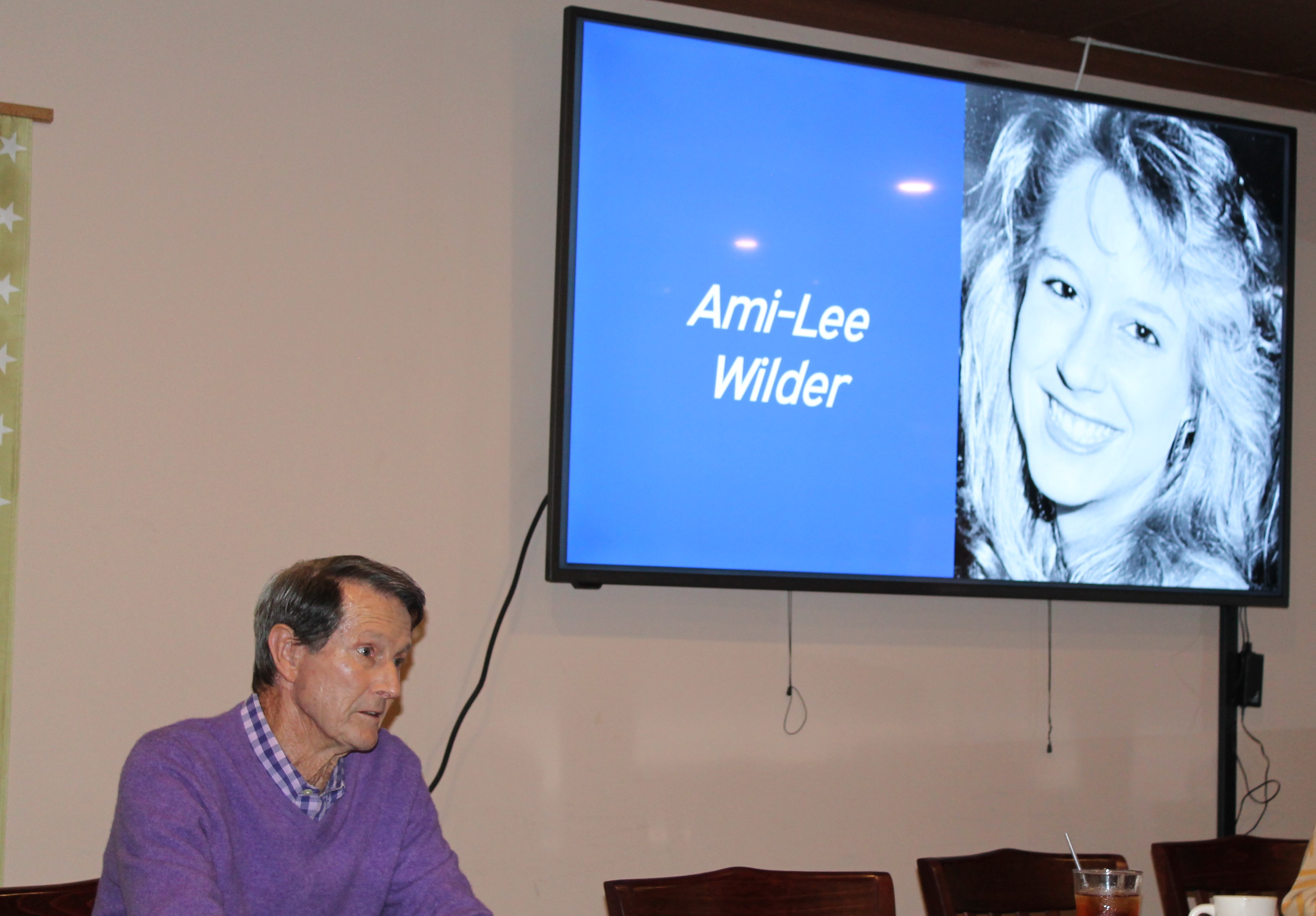 Harry highlighted the joy and comfort he received from learning the stories of students that his daughter's endowment had supported, sharing a letter from a previous awardee. "Knowing the story of Ami-Lee and being able to turn something tragic into such a blessing for students is truly touching," he read.  
Harry concluded the note by stating, "Helping with funding is important, but the most significant part, and what's helped Martha and I, is hearing from these students." 
One such student, Tamilea Parks, spoke during the luncheon and shared how the Ami-Lee Wilder Memorial Endowed Scholarship helped her transform her own loss into hope.
In 2015, Tamilea moved back to Florida with her two daughters to help take care of her ailing parents. In becoming their caretaker, she discovered a desire to become a nurse and returned to school as a single mother to earn a bachelor of science in nursing. 
Upon her return, she met a wonderful man who would soon become her husband. He supported her educational journey at PSC, as she attended weekend and night courses, and was able to pin her in 2018 as a registered nurse. Following her pinning, however, her husband became ill, leading Tamilea to drop school several times as she focused on providing care for him. 
"His goal was that I get that BSN," Tamilea recounted. "Because he knew that my ultimate goal is to help set up hospice houses around the country. Every time that I would stop school for him, he would get upset, but he was my priority." Her husband unfortunately passed away in August of 2022.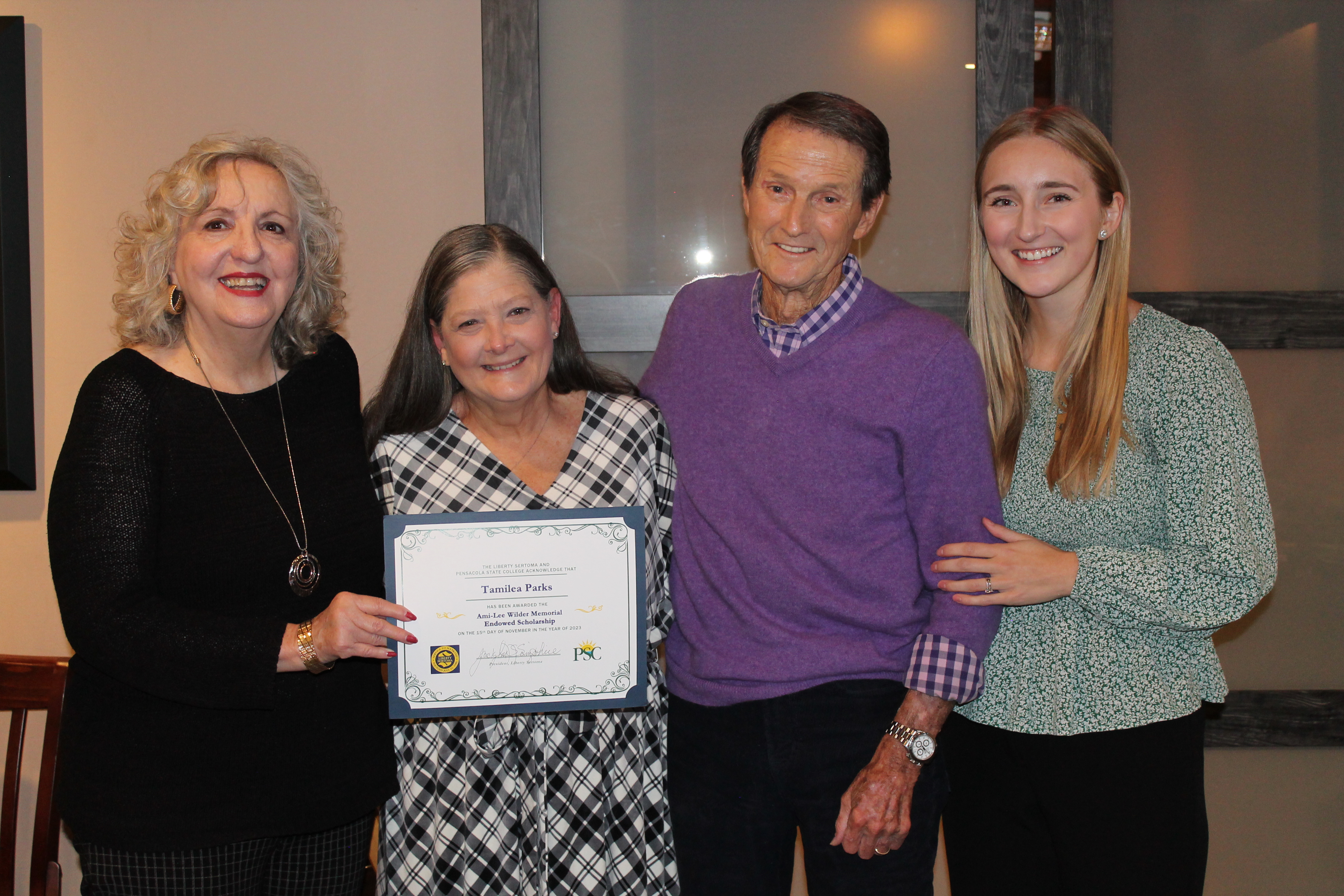 "This past fall, I decided to try again," she shared. "I'm now two classes away from graduation, and it wouldn't have been possible without you."  
Tamilea hopes to graduate in the spring of 2024, fulfilling the dream she shared with her late husband and reaching her fullest personal and professional potential. 
Learn more about the Liberty Sertoma Club at https://www.facebook.com/people/Liberty-Sertoma-FL/100093190132190/  
For more information about supporting scholarships at the Pensacola State College Foundation, please visit our website at https://foundation.pensacolastate.edu/opportunities-to-support-psc/scholarships/ or contact Director of Foundation Scholarships, Mikenzie Francis-Opperman, at (850) 484–1788 or mfrancis-opperman@pensacolastate.edu  
To apply for scholarships at Pensacola State College, please visit https://financialaid.pensacolastate.edu/scholarships/. If you are a student with questions about your financial aid or the scholarship application, please join the PirateQ here https://www.pensacolastate.edu/pirateq/ to be connected with the team member best suited to assist.