The Man Behind the Scholarship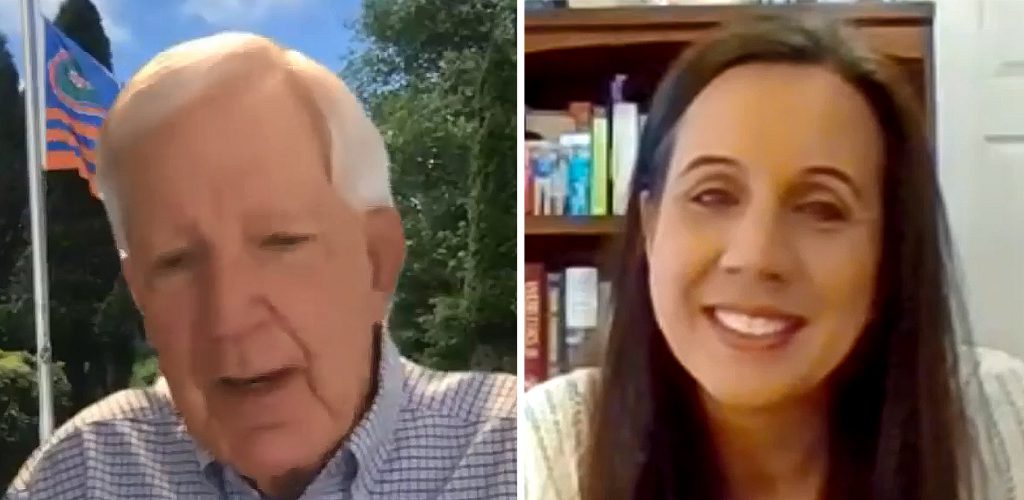 A native of Pensacola, Florida, and a graduate of Pensacola State College, Dr. Larry W. Tyree retired as president of Florida Keys Community College in Key West in June 2012. He previously held the rank of full professor at the University of Florida, where he was also the director of the Institute of Higher Education and the executive director of the National Alliance of Community and Technical Colleges.
Tyree was a community college CEO for 32 years at Gulf Coast State College in Panama City, Florida, the Dallas County Community College District in Texas, Santa Fe College in Gainesville, Florida, and Florida Keys Community College. He also served as interim president of five other institutions, including Johnson County Community College in Overland Park, Kansas, and Monroe Community College in Rochester, NY. In summary, Tyree worked at 11 community colleges in six states and served as president or chancellor of nine of them. He is the only person to have been president of three of Florida's state colleges.
Tyree has many publications to his credit, including a book entitled The Leadership Dialogues: Community College Case Studies to Explore. He served as board chair of the American Association of Community Colleges and the League for Innovation in the Community College and was a member of the board of directors of the American Council on Education.
Tyree was named a distinguished alumnus by each of his three alma maters – Pensacola State College, Indiana University, and the University of Florida, and has personally funded endowed scholarships at each of these institutions. He is also a League for Innovation in the Community College Senior Fellow and received the American Association of Community Colleges' National Leadership Award. He was named president emeritus by Santa Fe College (where the library is named in his honor), Florida Keys Community College, and Independence Community College, and named professor emeritus by the University of Florida.
In retirement, Tyree has stayed involved by serving as a Florida Supreme Court appointee to the Board of Governors of The Florida Bar, a member of the University of Florida Alumni Association Board of Directors, and a member of the advisory board of ISF, an IT company with offices in Jacksonville, Tallahassee, and Austin, Texas. He and Cooper, his Cavalier King Charles Spaniel and a nationally certified pet therapy animal, volunteer regularly at Nemours Children's Hospital in Orlando, which Tyree says is his all-time favorite "job." And when not in Orlando, where his wife, Dr. Kathleen Plinske, is executive vice president and provost of Valencia College, Tyree spends as much time as possible at their home in the mountains of North Carolina.
The Dr. Lawrence Worley Tyree Endowed Scholarship
Awards are variable up to $500 maximum per semester. Students must demonstrate financial need and be in good standing at Pensacola State College. Must be enrolled full-time or part-time and have a minimum 2.0 GPA. Must be a United States citizen or resident alien. Must be a graduate of J.M. Tate High School. Scholarship can cover tuition, fees, books, and/or supplies required by the syllabi.
The Impact
Dr. Tyree recently had the opportunity to speak with Cynthia, the first recipient of the Dr. Lawrence Worley Tyree Endowed Scholarship. The video below features excerpts from that conversation.  Scholarships can change lives. Find out how you can support PSC students in need
here
.