Published November 13, 2023
Melissa Cole, Pensacola State College Foundation
Scholarships at Pensacola State College provide a multitude of benefits aside from financial aid. They provide opportunities for internships, networking, interview experience, and in the case of the Kyle Alden Lowrey Memorial Endowed Scholarship, a meaningful, personal connection and an important reminder of how powerful kindness can be.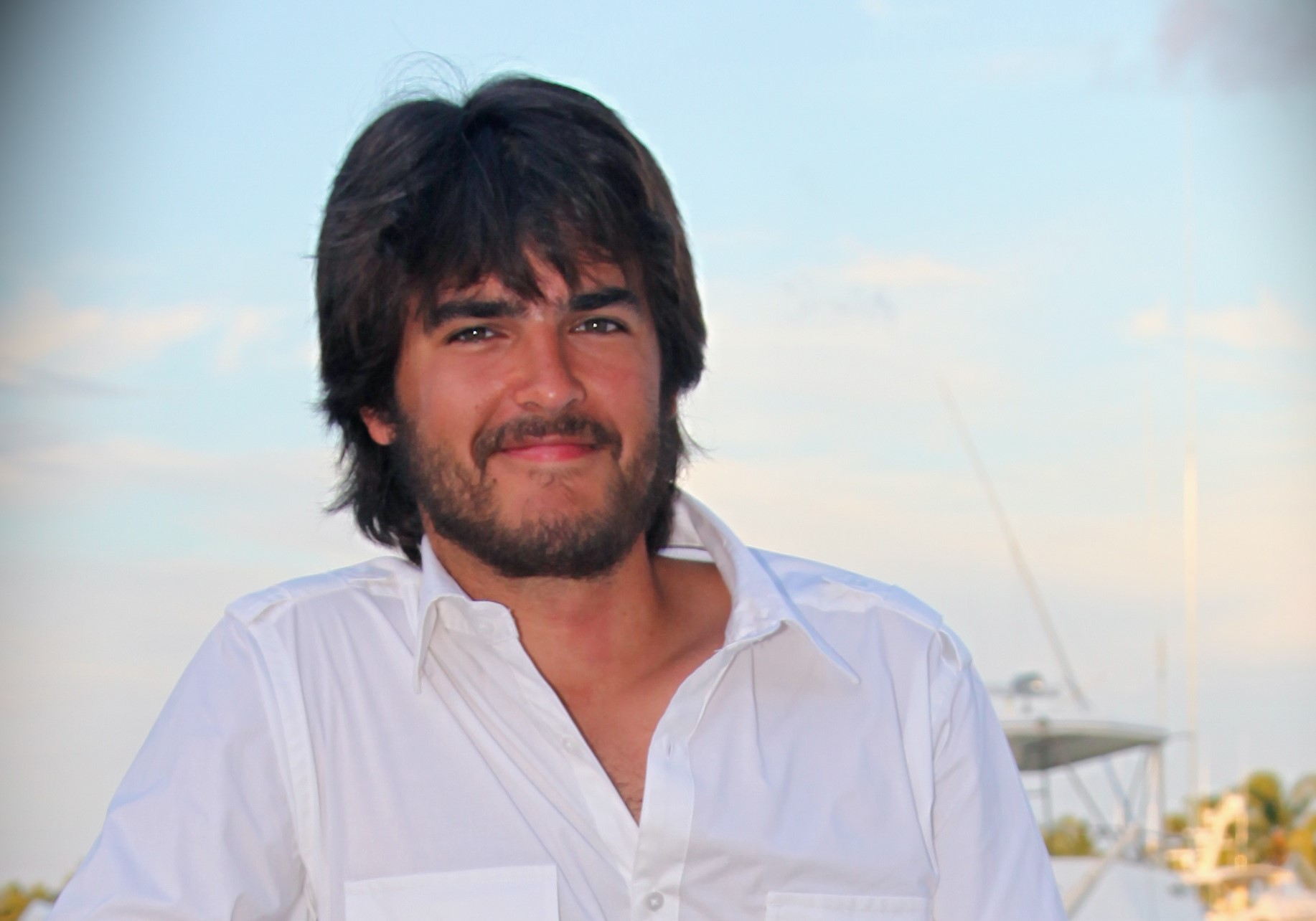 Kyle Lowrey passed away suddenly at the age of twenty-six in May of 2017, leaving his family heartbroken. His mother, Sherry Broom, sought to ensure that her son's positivity and spirit would continue to live on.
"To have such a bright and loving young man taken before he had the chance to fully give all that he had to offer the world was devastating," Sherry explained. "I tried to think of how we could have him live on, not only in the memories of his family and friends, but in the minds, works, and deeds of others. It's then that I thought of Pensacola State College."
Kyle's time at PSC was something that he treasured. He enjoyed his experience so much that he expressed to his family a desire to repay the school for the blessings it gave him if he were in the position one day. Through Kyle's wishes, his family established the Kyle Alden Lowrey Memorial Endowed Scholarship in 2017 which was awarded to its first recipient, Rogelio Gomez, in 2018.
Sherry and her family would not meet Rogelio until 2019 during a chance encounter.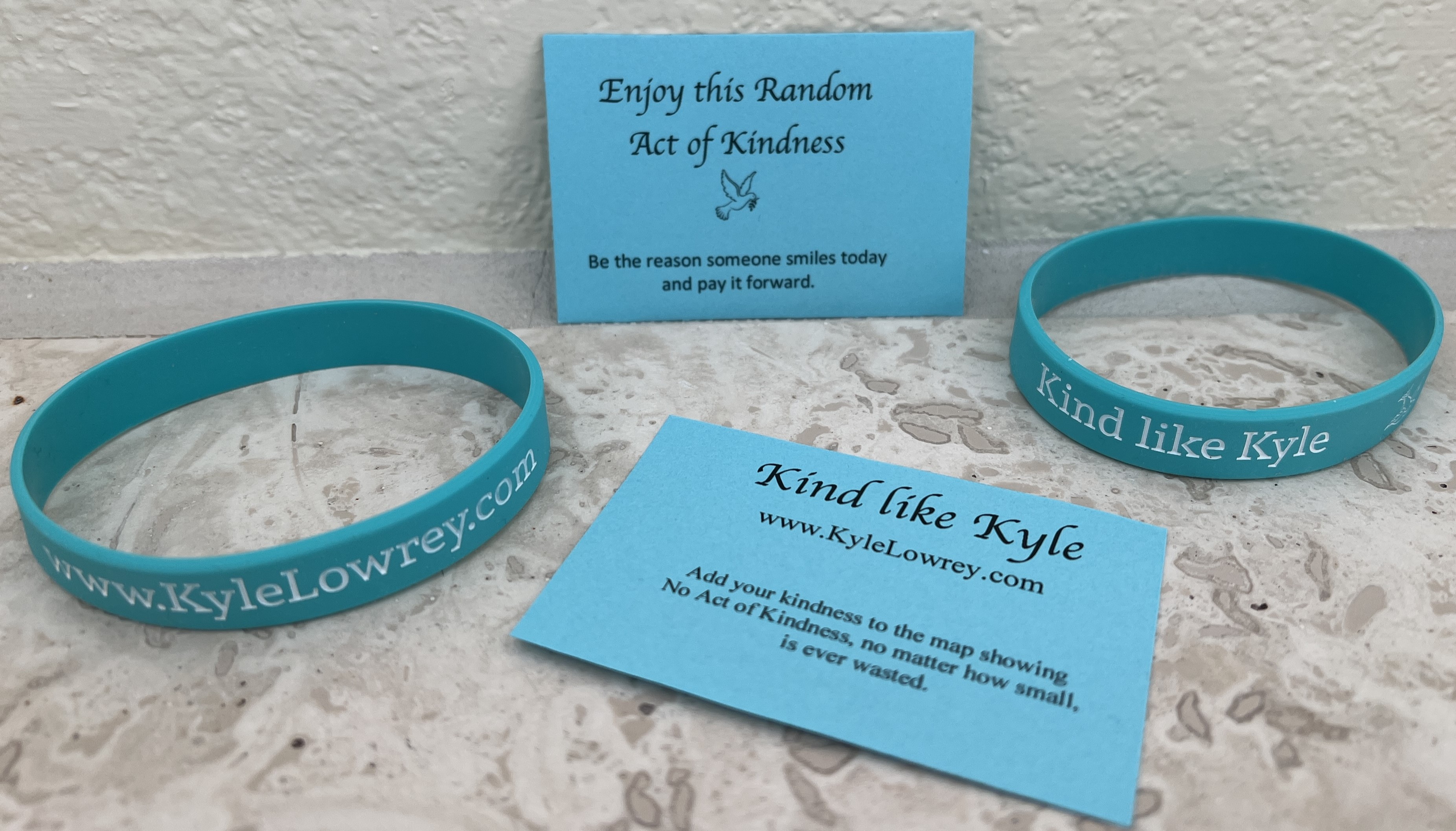 "My husband and I were having dinner at George Bistro + Bar in Pensacola and noticed a table that was a family of seven or eight near ours enjoying their meal and one another's company. We were so taken by the joy that emanated from this family's gathering, that my husband decided to help pay for their dinner as part of our 'Kind Like Kyle' campaign."
"Kind Like Kyle," a campaign started by Kyle's family, encourages acts of benevolence and kindness, both small and large, to help spread awareness of Kyle and continue his passion for helping others.
Sherry and her husband, Dr. Gerald Lowrey, mentioned their plan to pay for the other family's meal to their waiter, giving him instructions to inform the family only after it had been paid for and to provide them with "Kind Like Kyle" cards and bracelets. After taking them back to the kitchen, however, he realized that he recognized the Lowrey name.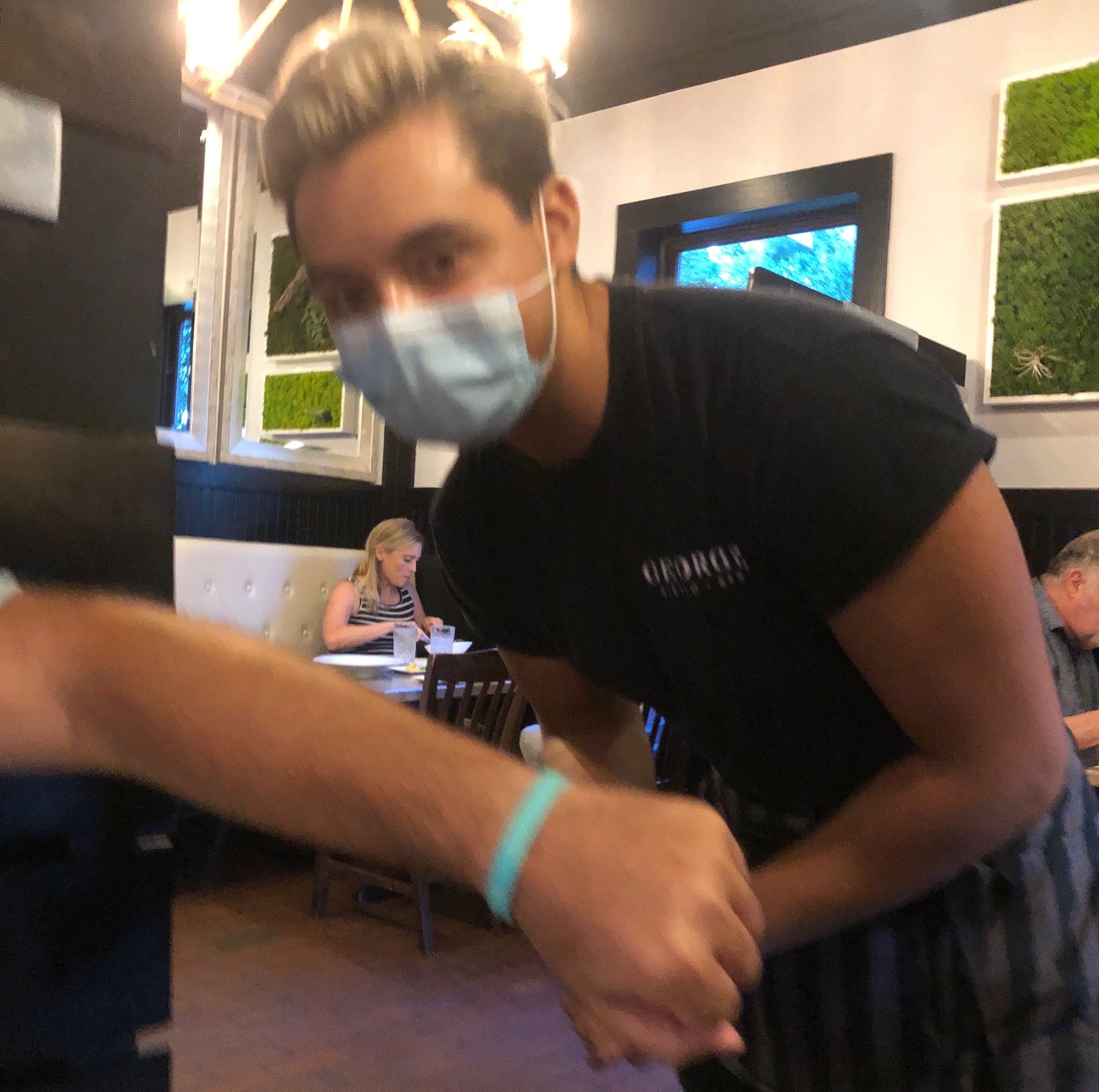 "He returned, bracelet in hand, and asked if this was the same 'Kyle Lowrey' that had a scholarship at PSC," Sherry continued. "When we replied that it was, he introduced himself as Rogelio Gomez and informed us that he had received that scholarship. Amidst the disbelief and thrill of this chain of events, tears were shed, and thanks were given for the scholarship and the gift of being able to meet that night."
A year later, neighbors of Sherry and her family, April and Nate Ball, would run into Rogelio as he waited on them at George Bistro + Bar. Noticing Nate's "Kind Like Kyle" bracelet, Rogelio shared his gratitude for Kyle's endowment and posed for a picture with the Balls to send to Sherry and Gerald.
In 2021, Sherry and her family began attending virtual meetings with their scholarship recipients.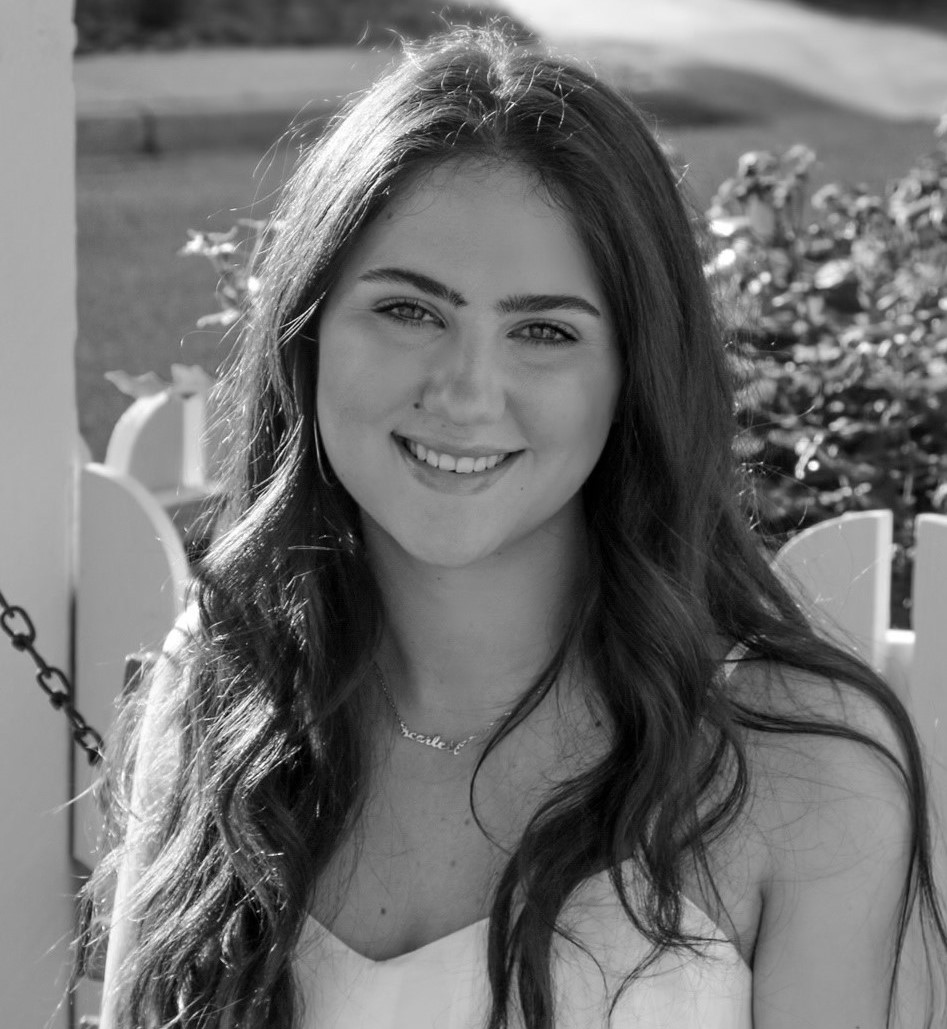 Amazingly, Sherry and her husband encountered yet another scholarship recipient, Scarlett Coffey, this past spring at the same restaurant where they had met Rogelio just a few years prior.
"As my husband and I approached the hostess stand, I immediately recognized one of the young ladies, Scarlett, as the Fall 2022 awardee," Sherry stated. "In August of 2022, Mikenzie Francis-Opperman, PSC Director of Foundation Scholarships, coordinated a Zoom call so that my son, David, and I could get to know Scarlett and hear about her aspirations as an architectural design and construction student."
Sherry and Gerald, in catching up with Scarlett at George Bistro + Bar, learned that she was continuing to pursue her studies at PSC. As they headed to leave, they made sure to visit the hostess stand to wish Scarlett well. Scarlett, in much the same spirit as Kyle, shared her gratitude with the couple and ensured that they enjoyed their meal.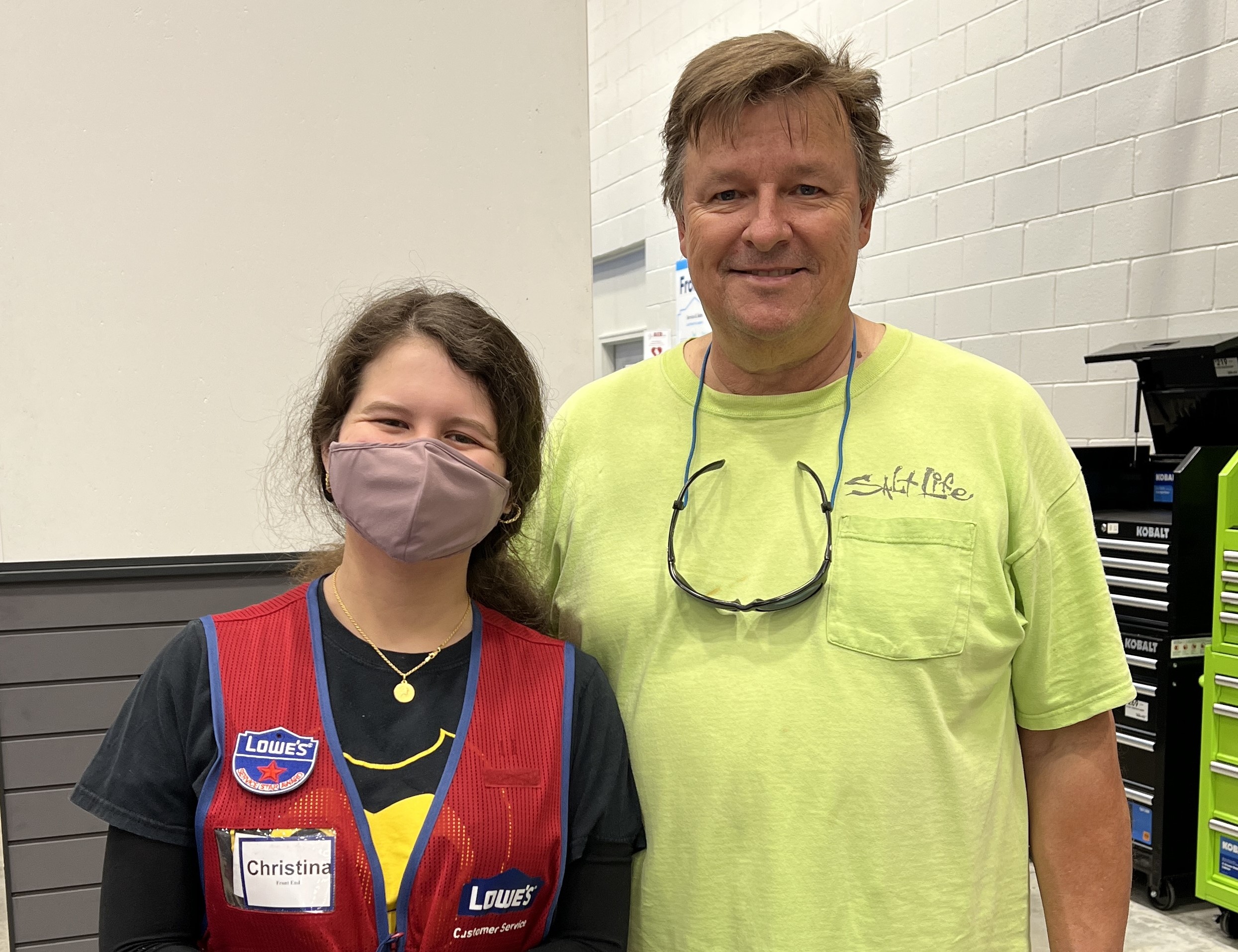 Most recently, Sherry and Gerald ran into their Spring 2023 recipient, Christina Dean, while at the checkout counter of Lowe's in Pace. "Despite the fact that she was wearing a mask, I quickly recognized the young lady at the register as the latest recipient of Kyle's scholarship, graphic design student Christina Dean."
"When I introduced myself, she lit up upon recognition and you could tell she was truly tickled to meet us in person. She exuded sweetness that day, which warms my heart even now when I think of it. She, like Scarlett, was still engaged in her studies at Pensacola State College," Sherry said.
For Sherry and Gerald, knowing that the recipients of their son's memorial scholarship are out and about spreading kindness and positivity in the community is a tangible reminder that they are investing not only in the future success of these students, but in Kyle's continued impact on the world that he loved.
"Kyle was a firm believer in the power of love and learning," Sherry shared. "From a young age he thought deeply about the world, the people in it, their hardships, and what we could do individually and as a society to make it better."
When selecting the recipients of Kyle's scholarship, Sherry, Gerald, and their son, David, always seek out candidates who display a passion for learning and the desire to improve themselves and their peers while making a difference. They're often inspired by the similarities that they see between Kyle and his scholarship awardees.
"After each Zoom meeting, my son and I both nod in agreement when asked if Kyle would be happy. I can only imagine the ease at which Kyle would talk to each of these students from varying walks of life and academic interests. Each recipient projects an aura of warmth, kindness, gratitude, and humility that reminds us of Kyle."
For more information on Kyle Alden Lowrey, visit his website here at https://www.kylelowrey.com/. To read more about and participate in the "Kind Like Kyle" campaign, click here https://www.kylelowrey.com/new-page-3. More information on the Kyle Alden Lowrey Memorial Endowed Scholarship can be found here https://foundation.pensacolastate.edu/kyle-lowrey-was-a-stellar-psc-student-and-remarkable-young-man-his-legacy-continues-with-endowed-scholarship/
For more information or to support Pensacola State College scholarships and endowments visit our website at https://foundation.pensacolastate.edu/opportunities-to-support-psc/scholarships/ or contact Director of Foundation Scholarships, Mikenzie Francis-Opperman, at (850) 484 – 1788 or mfrancis-opperman@pensacolastate.edu
To apply for scholarships at Pensacola State College, please visit https://financialaid.pensacolastate.edu/scholarships/